Pulau Kukup's national park will be preserved despite it being sultanate land, says Johor ruler
The status of Pulau Kukup as a national park will be preserved despite it being classified as sultanate land, assured Johor ruler Sultan Ibrahim Sultan Iskandar today.
In a statement posted on his official Facebook page, Sultan Ibrahim said the Johor National Parks Corporation will be entrusted to preserve the nature in the area.
"The Johor state government has acted on the noble intentions of the state sultan to uphold the state's sovereignty and to ensure that Pulau Kukup remains to be preserved as a natural treasure, and remain as a national park for the benefit of the people of Johor, and all Malaysians in general.
"The Johor state government regrets that there are parties trying to turn it into a political issue by spreading negative perceptions that Pulau Kukup will undergo development in the near future.
"Therefore, to ensure the strategic land's sovereignty is preserved, the Johor state government has agreed to gazette the whole of Pulau Kukup under Schedule II of the Sultanate Land Enactment 1934," said Sultan Ibrahim.
"To ensure that Pulau Kukup remains as a national park in Johor, the whole area is gazetted as such under the Johor National Parks Corporation Enactment 1989," he added.
The gazettement would mean that Johor National Parks Corporation would be responsible to preserve the authenticity of the area and the nature in the area, the ruler noted.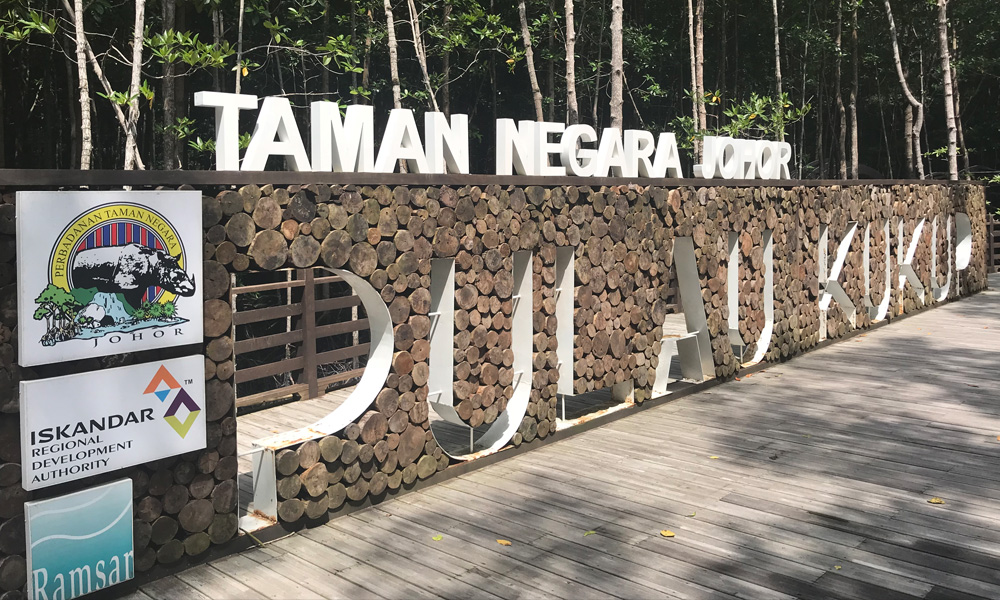 "Anyone who claims to uphold the constitution, should respect the powers accorded to states, in the Federal Constitution, and the Johor State Constitution."
With the statement, the sultan also attached a photograph of a meeting he had with Johor Menteri Besar Osman Sapian and state secretary Azmi Rohani earlier today.
Environmentalists and Johor government backbenchers have criticised the previous administration's decision to degazette Pulau Kukup, one of the few internationally-recognised wetlands in Southeast Asia that hosts an untouched mangrove forest and many endangered animals.
Johor Crown Prince Tunku Ismail Sultan Ibrahim had clarified that this was done in order to reclassify Pulau Kukup as "sultanate land". He argued that the island would continue to serve as a national park.
The Johor palace also owns Pulau Rawa, an island within the Sultan Iskandar Marine Park.