Deputy Minister in the Prime Minister's Department Fuziah Salleh has issued a challenge to Lynas Corporation chief executive officer Amanda Lacaze.
She said Lacaze should attempt to get through the notoriously strict Australian customs with a suitcase full of Lynas' radioactive waste since the latter claimed it is non-hazardous.
Fuziah, who oversees a committee reviewing the Australian rare earth mining plant, issued the challenge based on statements by Lacaze that the radionuclides found in waste produced by the Advanced Materials Plant in Kuantan from its water leached purification process (WLP) was not hazardous as it was naturally occurring radioactive materials (Norm).
However, the deputy minister claimed these radionuclides were deemed as cancer-causing with regular exposure.
"I dare Lacaze to pack a suitcase of Lynas Norm and try to get through customs in Australia with it.
"Such irresponsible statements to push Malaysians to accept Lynas' hazards (sic) instead of dealing with it safely is as good as asking us to commit a slow suicide to save Lynas the costs of cleaning up its waste.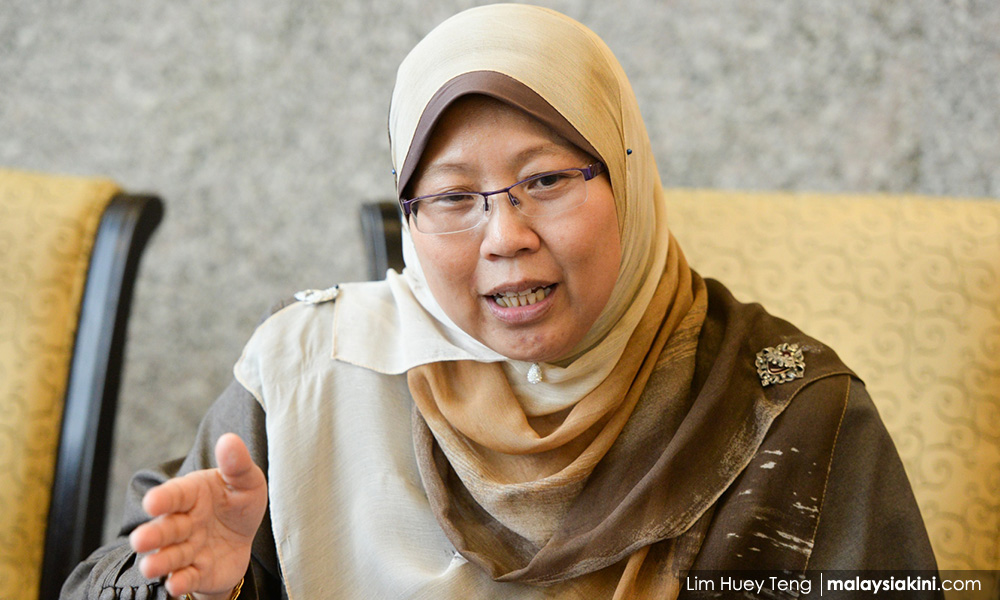 "[...] If Lynas has been serious about international standards, it would have remained in Australia to abide by the more stringent regulatory requirements there, and not picked Malaysia for its most hazardous operation," she said.
WLP reside is a solid waste containing Norm with a radioactivity of 6.2 Bq, It is regulated by the Atomic Energy Licensing Board (AELB) in accordance to the Atomic Energy Licensing Act 1984.
Fuziah, however, stated that the radionuclides and other elements in waste produced by the Lynas plant would have undergone several harsh chemical processes, which allegedly rendered them concentrated and enhanced while removing their natural shields.
She also dismissed Lacaze's (photo below) earlier claim that the International Atomic Energy Agency had recommended diluting and dispersing the residue.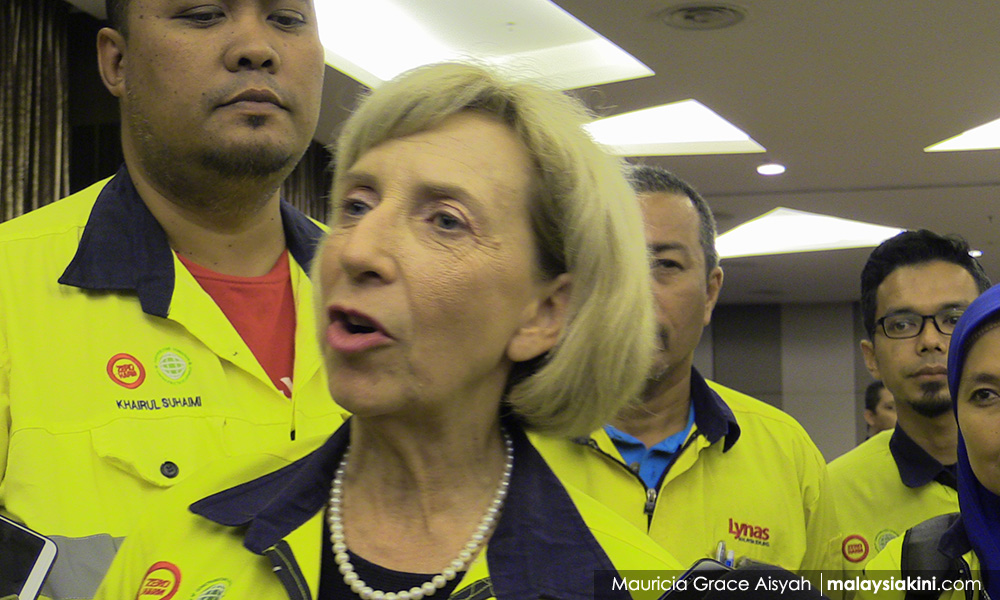 According to Fuziah, the agency had instead twice called for a "safe disposal mechanism".
Lynas: Storage facilities meet M'sian standards
Meanwhile, Lynas today stated that all residue materials produced at the plant, located in the Gebeng Industrial Estate, are stored in facilities which meet Malaysia's as well as international PDF requirements.
"The facilities are designed to ensure the material is properly contained, even in the event of extreme weather events.
"[...] Since we began operating in Malaysia, Lynas has been compliant with our licence conditions which explicitly state that residues should be recycled, and if that fails, then they should be stored in a PDF," it said in a separate statement.
It stressed that export of its WLP waste residue out of the country would only be considered should a suitable PDF not be developed or approved, in line with recommendations of the review committee.
It was reported yesterday that Lynas Corporation has carried on with the development of a permanent disposal facility (PDF) for waste created by the WLP, including finalising a location for the facility.
This came after Malaysia's Ministry of Energy, Science, Technology, Environment and Climate Change stated that the WLP residue must be removed from the country.
The government decided not to allow unlimited accumulation of waste residue for fear of long-term risks and that Lynas must abide by certain pre-requisites for future licenses or renewal approvals.
Lynas also addressed the committee's recommendations that studies be carried out on the Balok River ecosystem after an increase in heavy metal concentrations of nickel, chromium, lead and mercury was found in groundwater in the Gebeng area.
The corporation said the committee had made "no findings as to the origin of the materials in the groundwater".
"There are many potential sources and reasons for the heavy metal presence in groundwater and to suggest otherwise is incorrect and misleading.
"It must also be pointed out that Lynas stores all the residues (WLP and neutralisation underflow residue) in specially designed, constructed and operated storage facilities approved by the regulatory authorities.
"Monitoring data has not shown any leaks from any of the cells," it stated.
Even so, Lynas assured that the company would undertake studies and implement additional monitoring recommendations by the review committee to rule out any contribution to the increase in heavy metal concentrations.