Former attorney-general Abdul Gani Patail is duty bound to explain why he did not prosecute former Sabah chief minister Musa Aman during his tenure, Pakatan Harapan parliamentarian Lim Lip Eng said.
The Kepong MP questioned if Gani – who hails from Sabah – had been reluctant to prosecute Musa due to fear of the latter or due to reported family ties.
"Gani is, therefore, duty bound to explain to the public why he did not prosecute Musa. Did Gani not prosecute Musa because he feared Musa or the former PM Najib Abdul Razak?
"Or was it because Gani is related to Musa? Gani must explain his decision and clear the suspicion that now falls on him," Lim said in a statement.
This came after Musa, who is Sungai Sibuga assemblyperson, was on Monday charged with 35 counts of graft for receiving a total of US$63,293,924.88 (RM263 million) in bribes in exchange for logging contracts issued between 2004 and 2008.
He had claimed trial to the charges which pertain to alleged kickbacks he received from 16 timber concession companies when he had been the chairperson of Yayasan Sabah.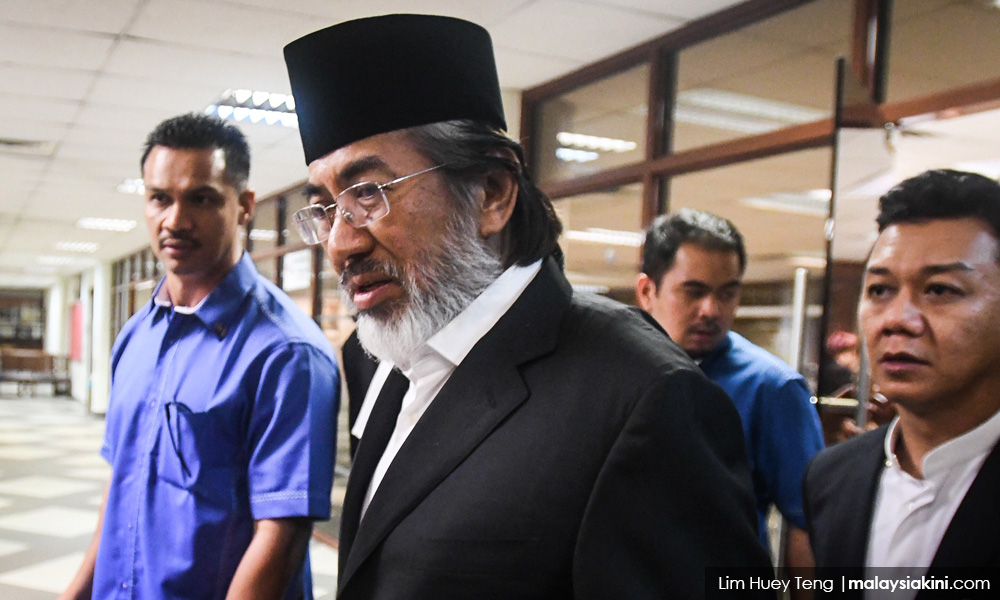 The charges also name one Michael Chia, a timber trader and a known associate of Musa (photo).
Appointed prosecutor Gopal Sri Ram had then told the Kuala Lumpur Sessions Court that the case against Musa had already been investigated by the MACC for some time but the case had inexplicably been ordered closed.
Sri Ram said he was also amazed that Gani had not, at that time, instructed for Musa to be prosecuted.
In 2012, then de facto law minister Mohd Nazri Abdul Aziz told the Dewan Rakyat there was no graft in Sabah timber tycoon Michael Chia's purported RM40 million donation to Sabah Umno.
In relation to this, Hong Kong's Independent Commission Against Corruption (ICAC) seized Singapore dollars valued about RM40 million in 2008, which had been found in Chia's luggage prior to his boarding a flight to Malaysia.
The MACC's Operations Review Panel had in 2012 requested Gani to review the decision not charge Musa for graft.
To this, Lim added: "Not only are the entire BN cabinet ministers of 2012 accountable for Musa's alleged crimes, the whole BN parliamentarians of that year have to come clean now if they were accomplices.
"The authorities have to investigate them if they continue to be in denial or in silence."
Nazri has recently claimed that he had never cleared Musa, but had merely been reading MACC's findings in the matter.
Multiple attempts by Malaysiakini to reach Gani for comment were unsuccessful.