Datasonic Group Bhd has denied that it paid Umno president Ahmad Zahid Hamidi in relations to a government contract it obtained to supply 12.5 million chips for Malaysian passports.
"Datasonic Technology was awarded the contract to supply 12.5 million chips on Dec 12, 2015 based on the value proposition of enhanced chips security.
"We are to put the chips bonded into the polycarbonate datapage instead of at the back cover of the passports and at a 15 percent lower pricing as compared to the previous vendor.
"That provided a total savings of RM56.25 million to the government over a period of five years," the group said in a filing to Bursa Malaysia.
Two of the 45 charges against Zahid brought against him by the MACC today alleged that Datasonic managing director Chew Ben Ben had given the Umno president two cheques totalling RM6 million on April 26, 2017.
Zahid was home minister at the time and the MACC cited Datasonic's passport chips contract in the charge sheet.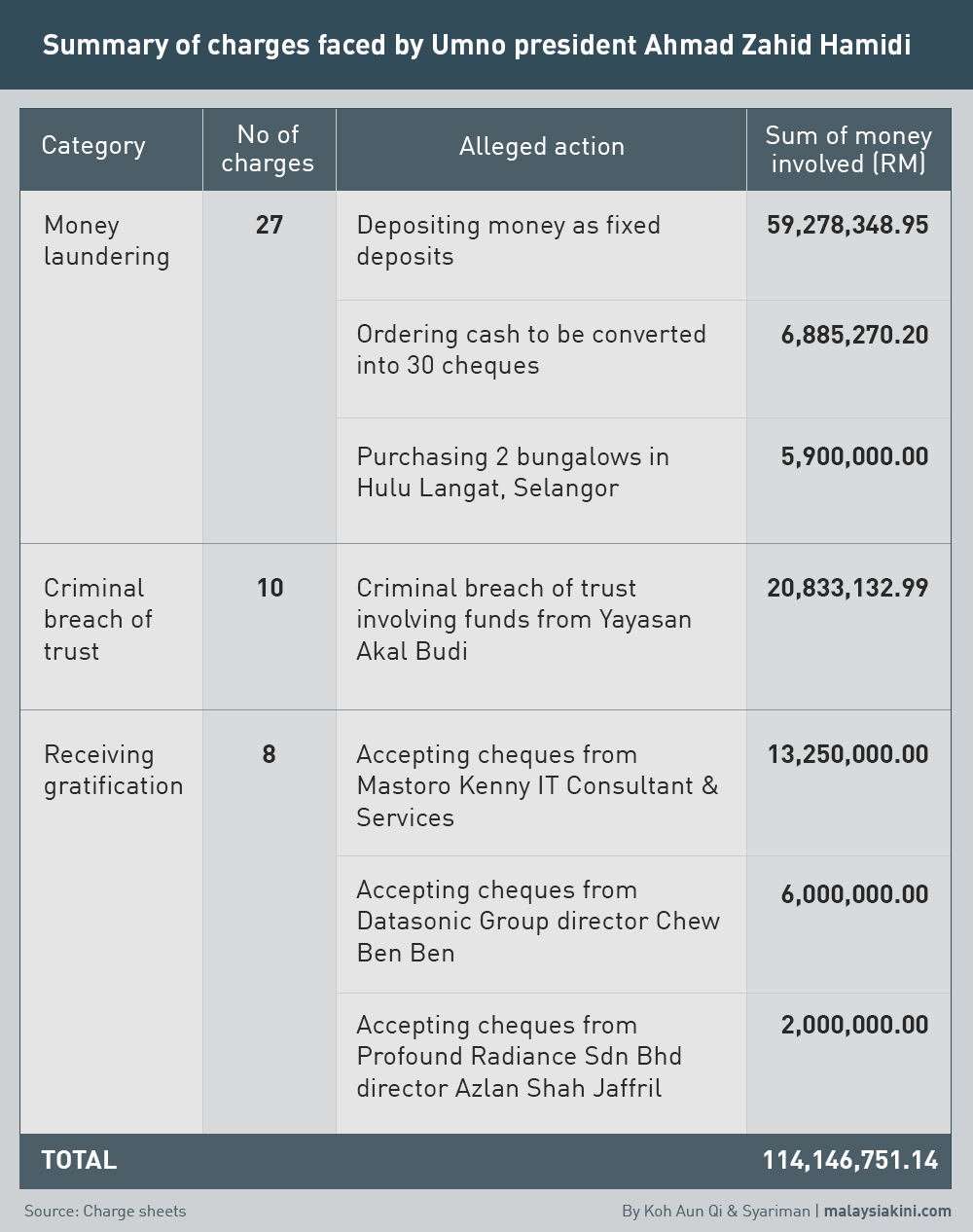 Datasonic shares had taken a hit after news broke implicating the company's director.
The shares were at 71 sen in early trading, before plunging to 39 sen.
However, they slowly recovered by lunchtime.
After issuing the denial, Datasonic's shares as of 2.35pm were down 18 sen at 51 sen.
RELATED REPORTS:
LIVE: Zahid slapped with 45 charges for CBT, money laundering
Calling it a test from God, Zahid vows to clear his name
Zahid might have to go on leave from Umno duties
Zahid's RM21.25m gratifications, according to MACC
Zahid's arrest part of efforts by Dr M to 'kill' Umno, says Puad Zarkashi
Where are the reformasi champions now, asks Zahid's daughter
Dr M disappointed Zahid did not disband Umno, claims party leader
Zahid refused to walk free – wife
Zahid arrested, expected to be charged tomorrow
Zahid returns to MACC over Yayasan probe
Expecting Zahid's arrest, Umno leaders turn to the heavens
'Planned charge on Zahid latest attempt to humiliate Umno leaders'