Billion Dollar Whale author Tom Wright has clarified that no agreement was made with Sarawak Report editor Clare Rewcastle-Brown on how they would report on the 1MDB scandal.
Speaking at a dialogue session in Kuala Lumpur this morning, Wright also denied Rewcastle-Brown's claims that his and co-author Bradley Hope's reporting on the issue had compromised the safety of her anonymous sources, and resulted in the arrest of several connected individuals. 
"The answer is no, it's not true," he said during the 'Billion Dollar Whale: A Conversation With Tom Wright' session held as part of the Cooler Lumpur festival.
"First of all our reporting processes are completely independent of Rewcastle-Brown's reporting processes.
"There was no agreement between us as to how we should report together or anything like that," he explained.
Previously, Rewcastle-Brown had accused Wall Street Journal reporters Wright and Hope of obtaining crucial information on the 1MDB scandal from her source without crediting the website.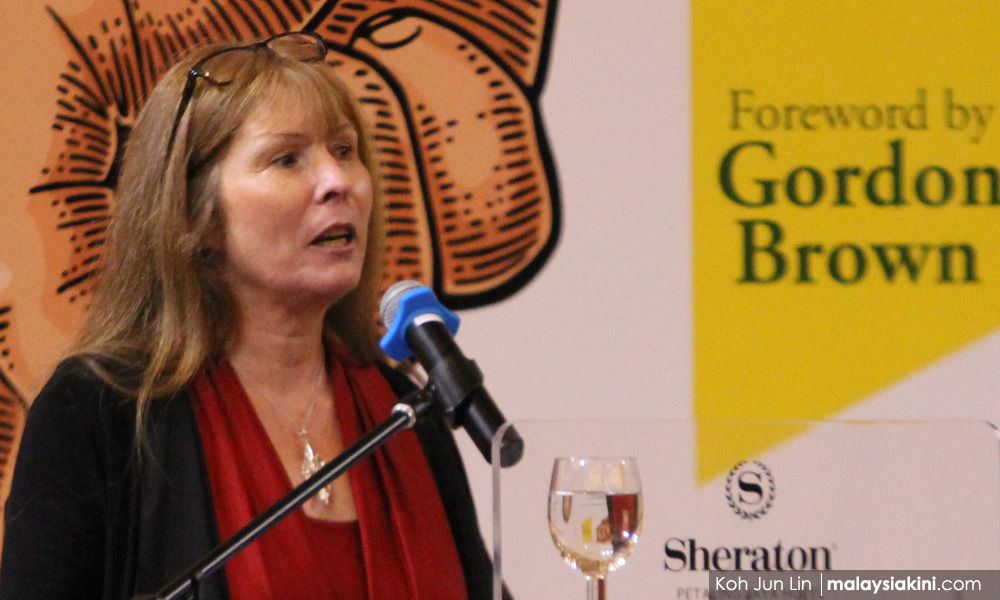 She also accused the authors of going against an apparent promise to not republish documents on the transfer funds into former premier Najib Abdul Razak's bank accounts, which she said were obtained through the source.
As Wright explained: "She (Clare) may be referring to the documents we put up online regarding wire transfers that occurred into Najib's accounts, and it is wholly untrue that it led to anybody's arrests or put anyone in danger," he said.
Wright also maintained that a subsequent crackdown by Najib's administration at the time had "nothing to do" with the documents released by WSJ.
"This (crackdown) has nothing to do with the documents I put online, rather it has to do with the fact we were reporting this and they didn't want to come out.
"Clare thinks that there was some agreement with us to report together three years ago, and our views on that are totally different.
"We believe we reported this independently, while she believes somehow there was an agreement between us. But that's not how we see it," he said.
Wright, however, praised Rewcastle-Brown's work on the matter, adding that his book had acknowledged the "central role" she played in uncovering the 1MDB scandal.
---
RELATED REPORTS
Shafee may have read 'Billion Dollar Whale' thrice, with eyes closed, says author
1MDB book author cool with BN-supporter Michelle Yeoh's hand in movie deal