UMNO AGM | Umno president Ahmad Zahid Hamidi, addressing the party's first annual general assembly since its defeat in the 14th general election, has stressed that the party will not open its doors to other races.
Instead, he said that several race-based parties working together in the framework of an alliance was the way forward.
His statement comes amid proposals by pro-reform groups within Umno suggesting that the party consider adopting a multiracial face.
"Umno does not need to open its membership to other races to remain relevant.
"Malaysian society had in the past and until this day lived in their respective communities, and it remains so...
"I would like to stress before you that Umno will continue to remain a Malay and bumiputera party," he said in his speech.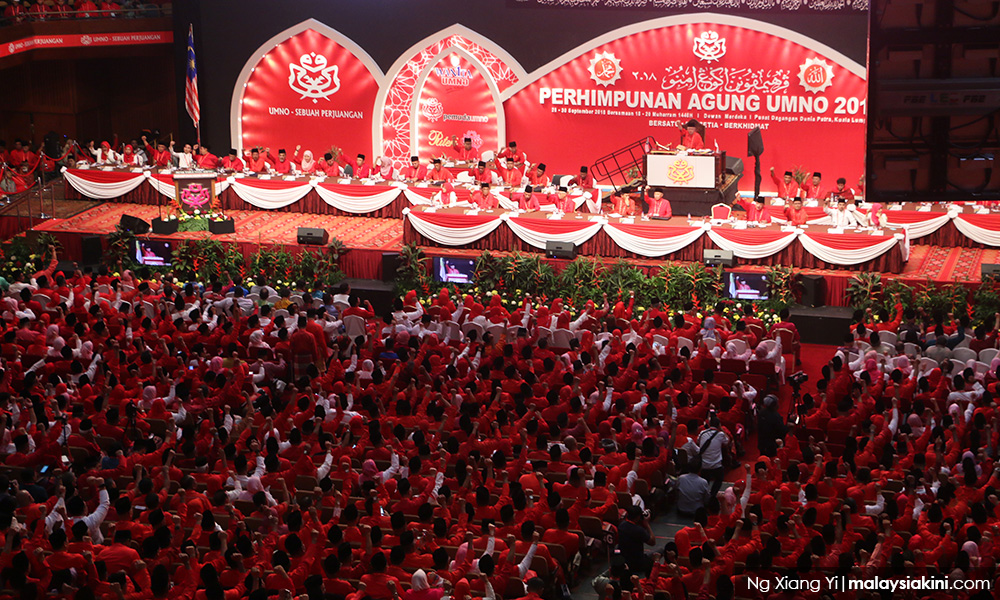 Zahid pointed out, however, this did not mean that Umno was "racist, biased, prejudice," nor a threat to other races.
"Malays do not oppress or sideline other races, nor do we forcibly take the rights of other races.
"Instead, we have proven that we act on 'Malay wisdom' and base our moral compass on fairness and goodwill," he said.
'Other races biased'
However, Zahid said it was other ethnic groups that were biased and prejudiced towards Malays.
"Malays are accused of being stupid, supposedly lazy and being too reliant on subsidy and government aid.
"More saddening is when our race is described as a beggar race, and those who are in the government today are willing to see their own race being insulted," he said.
The Umno president added that as a result of this prejudice, Malays find it hard to find work in private companies owned by non-Malays.
"Malays still fail to control the economy due to discrimination," he said.
---
RELATED REPORTS
Zahid proposes two-term limit for Umno president
Shaky Harapan gov't will need us so don't quit, Umno chief tells members
Quiet? My silence is golden, my actions jewels – Zahid