CEO: Lynas committed to Malaysia, hopes for fair review of plant
Australia's Lynas Corporation, which operates a rare earth processing plant in Gebeng, Kuantan, is committed to Malaysia and hopes for a fair review of its operations, says its Chief Executive Officer Amanda Lacaze.
"Lynas acknowledges the absolute right of the government to conduct a review. However, our expectation is that any review of our operations should be fair, scientific and adhere to proper process, in keeping with other recent initiatives of the new government.
"We would be very disappointed if this is not the case," she said in a statement released by Lynas Malaysia Sdn Bhd to address the comments in the local media on the proposed evaluation team.
It was reported that a Lynas evaluation committee has been set up, and Kuantan Member of Parliament, Fuziah Salleh, who is also the Deputy Minister in the Prime Minister's Department, was appointed as its chairperson under a three-month tenure effective Sept 24.
According to Lacaze, Lynas is committed to continue operating a world-class materials plant in Gebeng that is safe for the local community.
In fact, independent monitoring and reporting have proven that Lynas is safe for local residents, employees and the environment, she said.
"Lynas has complied with all the relevant regulatory requirements under the Malaysian law in investing in the construction and operation of the Lynas Advanced Materials Plant (LAMP).
"Through Lynas, Malaysia has become the major centre of excellence in rare earths outside of China, supplying critical materials to automotive and high-tech manufacturers around the world.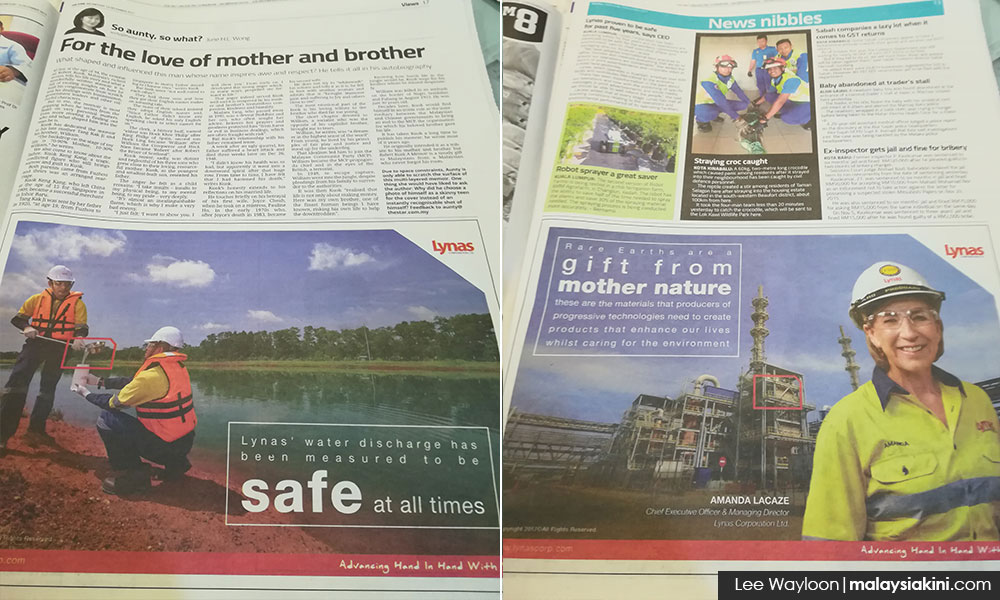 "We look forward to receiving a formal notification on the proposed review and to engage with the Malaysian government in an impartial and transparent manner," said Lacaze.
In addressing the assertions made about the company in recent media articles, she stressed that the safety of local communities, employees and the environment is its first priority and this has been demonstrated by ensuring compliance with licence conditions and international standards.
"Our performance in operating a world-class, safe chemical processing plant is proven by our international certifications including ISO Health, Safety and Environmental standards," she explained.
Lacaze pointed out that the company had earned the trust of the local communities through its six years of safe operation.
"There is a naturally occurring low-level radioactivity in the material we process and we manage its use and storage carefully to protect the health and well-being of our people and the local community," she said.
Since 2012, radiation measurements have been taken at sites one, five, 10 and 20 kilometres from the plant, which showed no observable change in the background radiation readings throughout.
Lacaze said the United Nations' International Atomic Energy Agency, an independent scientifically based organisation, had stated that Lynas' operations were "intrinsically low risk".
According to her, the operating licences for the LAMP have consistently established that the order of priority in dealing with the residues is: commercialisation, or if commercialisation fails, permanent storage, and if that fails, removal from Malaysia.
Lacaze pointed out that Lynas had made a significant contribution to the people and the economy of Kuantan by providing a safe workplace for 631 employees at the LAMP, 97 percent of whom are Malaysians.
"Including contractors and major suppliers, we have created or contributed to the creation of thousands of jobs in the local area.
"We spend over RM500 million in Malaysia annually, most of it in the East Coast," she added.
– Bernama