PD POLLS | Umno's decision to stay out of the Port Dickson by-election has put the party's perceived relationship with PKR under the spotlight, said prominent Malaysia watcher Bridget Welsh.
Welsh, who teaches at John Cabot University in Rome, and has written extensively on Malaysia, said that the boycott had fuelled talk that some factions within Umno, PKR and PAS are talking about forming an alliance in the future.
"I think this new configuration of a partnership is overshadowing some of the discussions (on the by-election). Umno, in particular, is finding a way back to power.
"I think they would like to remain on good terms with Anwar to facilitate the deal-making elitist pact to power," she told BFM's Evening Edition last night.
Officially, Umno said that it would be boycotting the by-election on grounds that it was unnecessary and a waste of government funds.
This came amidst claims that Umno president Ahmad Zahid Hamidi (photo) has been given the mandate by his party to cut deals with other political parties.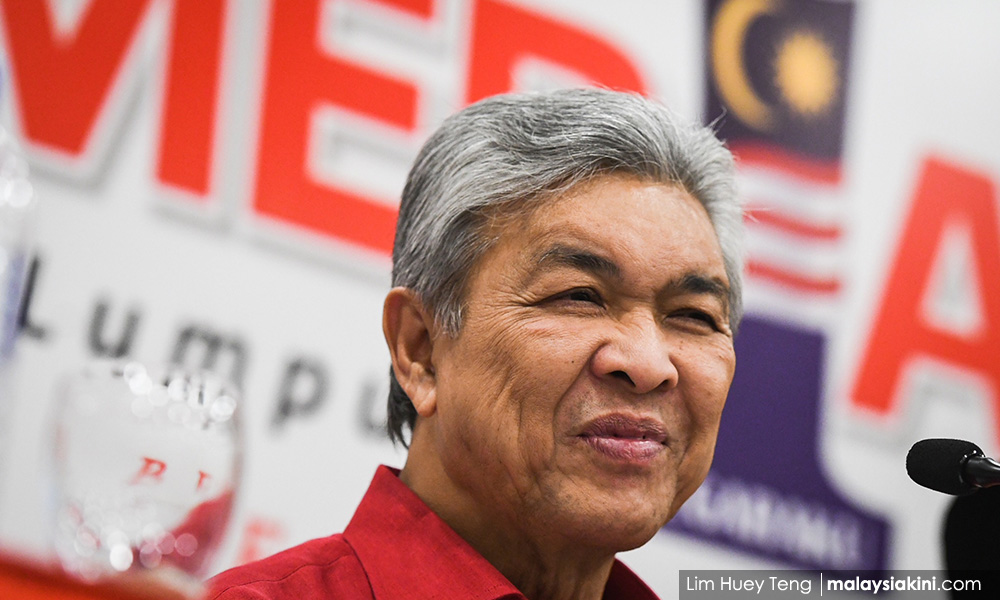 This boycott, said Welsh, undermines Anwar because it serves to de-legitimise the by-election at a time when he is already facing a trust deficit for engineering the whole affair.
"The negative perceptions are: 'there's situation of elitist theatre and let's-make-a-deal politics' happening.
"It's tied in to how questions of whether how alternative different configurations of individuals can form governments," said Welsh.
More elite wrangling to come?
For voters, said Welsh, forcing the by-election is an inherently undemocratic process because Anwar could have waited for one to happen naturally.
She said Anwar could also have made either his wife or daughter step down as MPs to avoid the perception of nepotism.
Adding to the perception woes on PKR's role in the by-election was whether the polls would ultimately lead to political stability in the longer term.
"Is this the first step towards stability or is this the first step towards more elite wrangling behind the scenes and instability? Those are questions that are legitimately being raised on how this is being carried out," she said.
She said that it was good that there were independent candidates willing to challenge Anwar in Port Dickson to allow voters to express themselves.
"I think a lot of voters are fatigued and disappointed with the fact that the elite just seem to be focusing on power games instead of addressing the issues which ordinary Malaysians feels (strongly about) – the economy, cost of living and other factors are very much on their minds.
"They are wishing that their politicians would think about those things instead of just putting themselves in office."