Former inspector-general of police (IGP) Hanif Omar has inadvertently become fodder for extremists by claiming that DAP wanted to split Peninsular Malaysia between the Malays and non-Malays.
"I would advise Hanif, however, that if he is not senile, then he should… not be an irresponsible former top cop by failing to take cognizance of the 'scorced earth' policy of Umno and PAS political opportunists and extremists... exploiting the toxic and dangerous politics of race, religion, fear, hate and lies to new, unprecedented levels.
"He (Hanif) should realise that his cock-and-bull story that DAP wanted to partition Peninsular Malaysia into two parts... would be fodder for the political extremists and opportunists in post-14th general election," DAP veteran Lim Kit Siang said in a statement today.
As examples, he pointed to Umno secretary-general Annuar Musa, who made an "incendiary" speech that was circulated as a two-minute video on WhatsApp, as well as Umno supreme council member Tajuddin Abdul Rahman's speech at the Himpunan Melayu Bangkit, which Lim said were meant to incite inter-racial and inter-religious animosity.
Lim said if it was true that DAP had suggested, in 1969, to split Peninsular Malaysia based on race, it would not have been kept a secret for so long.
Kept secret for half-a-century?
"If I or the DAP had proposed the partition of Peninsular Malaysia into two, it would not have been kept a secret for half-a-century, for it would have been used in the last five decades against me and the DAP.
"Can Hanif explain, firstly, why this so-called DAP proposal was unknown to DAP leaders as I had never heard of it, and secondly, why has it been kept a secret for half a century?" Lim asked.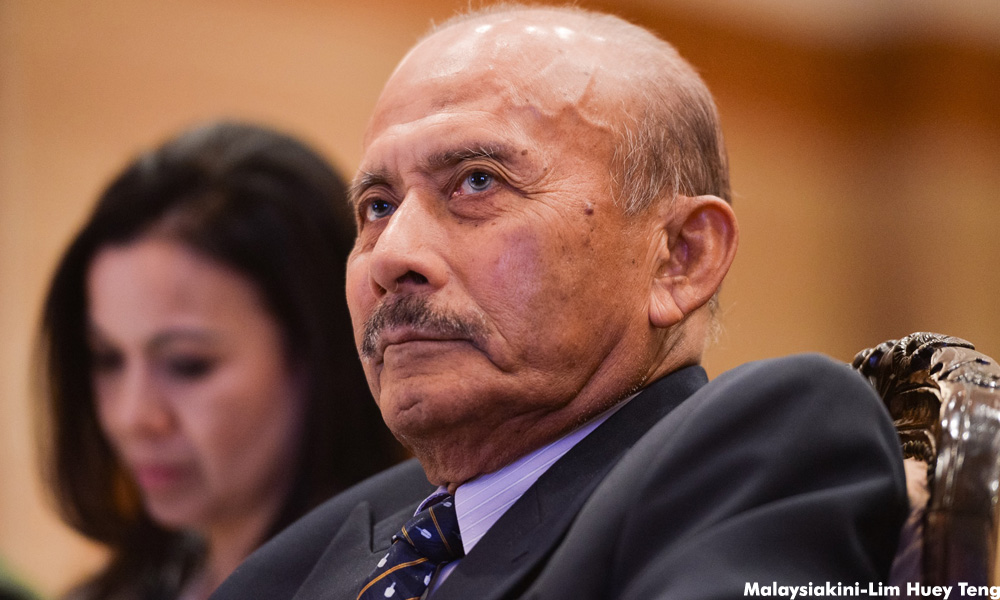 Earlier today, Hanif (photo) was reported claiming that the alleged proposal by a DAP leader to split the peninsula was detailed in a Special Branch intelligence report sent to him, though he did not name anyone.

Previously, Hanif was reported to have said he locked up Lim for two years, after the proposal to divide the peninsula was allegedly made.
However, Hanif then clarified that what he meant was that he ordered Lim arrested during the 1987 Ops Lalang, not after the May 13 racial riots.
Lim had also earlier given Hanif 48 hours, which expired around noon last Sunday, to show when and where he had made the proposal to split the peninsula, before he takes legal action against the former IGP.
"He failed to do so and his clarification today has not met my 48-hour deadline.
"As I have already instructed my lawyer, Ramkarpal Singh, to initiate legal proceedings against Hanif, I will leave the matter in Ramkarpal's hands," Lim added in his statement.