Malaysia's crackdown on illegal migrants endangers trafficking victims
Malaysia is set to launch a major crackdown on undocumented migrant workers after the end of a scheme that allowed them to turn themselves in, but critics say human trafficking victims could be wrongly targeted instead. The scheme ended today.
Malaysia relies heavily on foreign domestic helpers as well as labourers from countries like Indonesia, Bangladesh and Nepal for jobs shunned by locals, including work on plantations and in construction.
Advocacy groups say many workers are duped by traffickers into coming to Malaysia, where they are not given legal work documents, and would often have forked out huge sums in return for jobs that paid much less than they were promised.
Fears are mounting now that the government's amnesty scheme – which allowed undocumented workers to come forward, pay a small fine and be sent back to their country – has ended, paving the way for a nationwide crackdown.
"The government is not recognising them as victims but sees them as illegals – this is wrong," said Aegile Fernandez, director of the Kuala Lumpur-based migrant rights group Tenaganita.
"Why is the government hunting down migrants who have contributed so much to the country? Why aren't the perpetrators being hunted down?" Fernandez asked. She pointed out that the harsh measures meted out against undocumented migrants – who can be jailed, whipped and deported if arrested – are tantamount to "torture".
Malaysia has nearly two million registered migrant workers, government figures show, but there are millions without work permits.
The government vowed to press ahead with its crackdown, refusing to extend the deadline of the amnesty, which was launched in 2014 and saw more than 800,000 people come forward.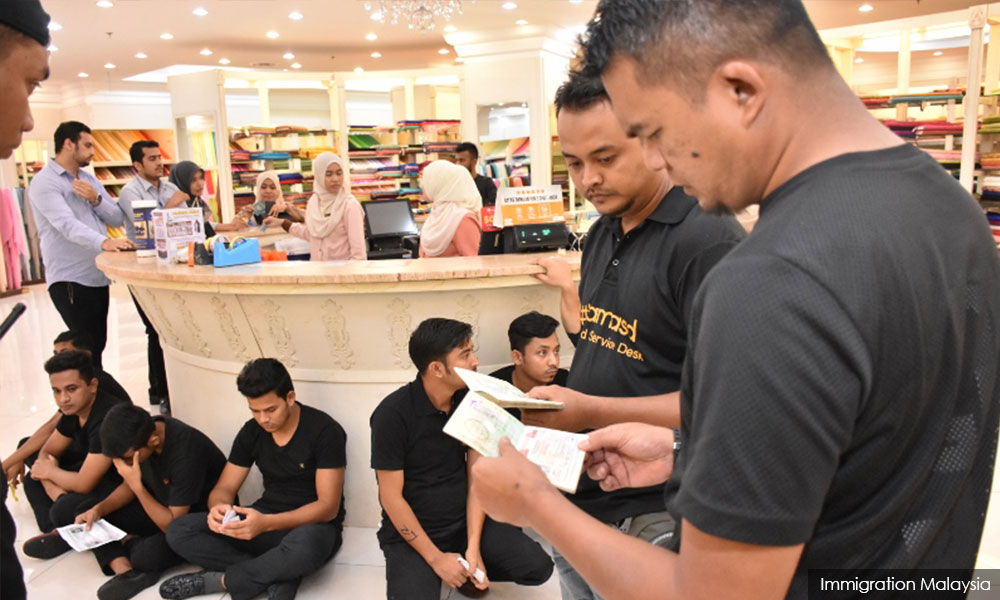 About 800 employers have reportedly been detained so far this year on suspicion of hiring undocumented workers.
"We don't want an influx of illegal immigrants into our country," the head of the Immigration Department, Mustafar Ali, said in a statement.
Dewi Kholifah from the Jakarta-based group Human Trafficking Watch, which assists Indonesian migrant workers, urged Malaysia to halt the crackdown and target traffickers and employers instead.
"The workers are not criminals. The Malaysian government needs to go after the bogus employers who do not follow the law to recruit workers," she told the Thomson Reuters Foundation.
Malaysia in June was downgraded to the second lowest ranking in the US State Department's annual report on human trafficking, after it failed to fully meet the minimum standards for the elimination of trafficking.
The government has announced plans to set up a special court to tackle rising number of human trafficking cases earlier this year.

– Thompson Reuters Foundation