UEC debate 'much ado about nothing', says Ramasamy
The brouhaha over the Pakatan Harapan government allowing the entry of students from independent Chinese schools into public universities is really "much ado about nothing" said Penang Deputy Chief Minister II P Ramasamy.
Institutions of higher learning in the private sector, he pointed out, have had no problem to date in admitting students with the Unified Examination Certificate (UEC) qualification.
"The fact that the Harapan manifesto says that the UEC will be considered for acceptance makes it necessary for the new government to go for speedy implementation.
"There is no need to engage in endless debates about whether there is a need for further study on the matter of UEC acceptance," Ramasamy said when met at the Penang state assembly today.
"Whether to go or not to go for the UEC seems an overtly political line as there is little or hardly any debate about the ossified nature of admission into public universities," he added.
On Aug 6, Education Minister Maszlee Malik said the government would decide on whether to recognise the UEC after a detailed study within the next five years.
In a parliamentary written reply, Maszlee said although Harapan had promised to recognise UEC as a pathway to public university entrance, this, however, could not be rushed.
Several quarters have criticised the move to recognise UEC, cautioning that it would be a threat to the national education system while some university students have protested against it.
Currently, admission is allowed for students holding SPTM, matriculation and diploma qualifications.
'Accepting changes'
"It is about time things changed for the better," Ramasamy said.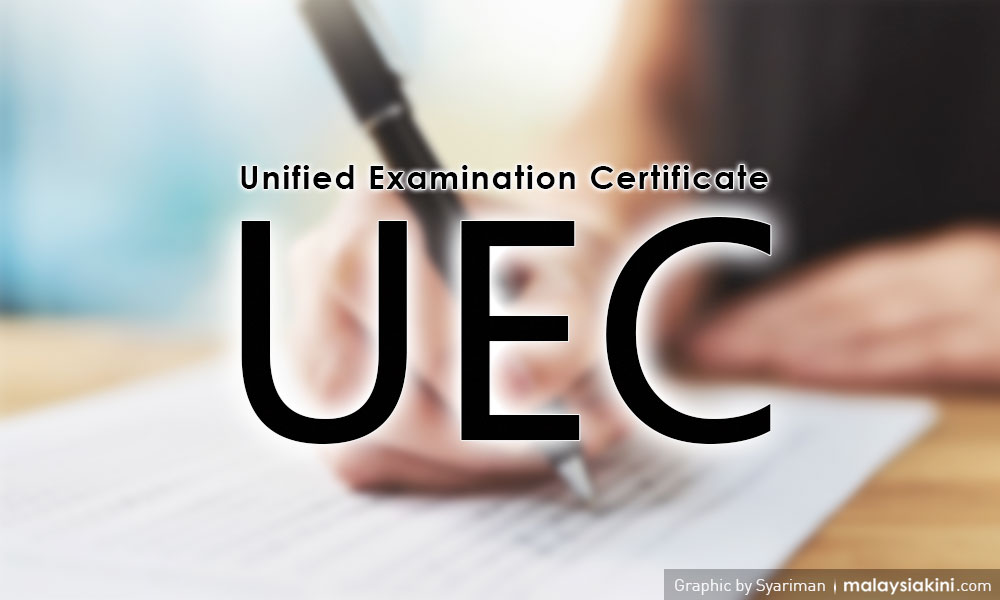 "It is not about UEC per se but about bringing dynamic changes to institutions of higher learning in the public realm.
"If our public universities really move away from their preoccupation with language nationalism, then it might herald a better future for public universities in the country.
"However, we are being told that before a decision can be made on the admissibility of UEC, a study has to be done," he said.
Ramasamy added that he could fathom why a study had to be done on the UEC if the objective was academic or professional in nature.
The need for a study could not be justified on any other ground other than political.
"Let sanity and professionalism prevail on the matter of UEC.
"It is not about appeasing the conservative and reactionary forces but living up the Harapan election manifesto and the spirit of the new government in Putrajaya," he said.
"It is also not about just accepting UEC but about public universities accepting changes in the matter of admissions.
"We should also be prepared to accept pre-university entry qualifications from other countries of equal standing," he added.