Communications and Multimedia Minister Salleh Said Keruak (above) today assured that the US Department of Justice (DOJ) filings on 1MDB won't be considered fake news.
He said this during a meeting with foreign correspondents today which also saw the government tabling its the Anti-Fake News Bill in Parliament.
"You can quote them, what did they say, based on the filings. It is not considered fake news.
"It's their views. Like DOJ, you quote them, what they said," he said.
There is no ban in reporting on 1MDB, Malaysia Communications & Multimedia minister Salleh Keruak speaking to foreign journalists after anti fake news bill was tabled in parliament . pic.twitter.com/7t6HbQwXGT

— Melissa Goh (@MelGohCNA) March 26, 2018
A video of his verbal assurance was uploaded on Twitter by Channel New Asia correspondent Melissa Goh.
Salleh was responding to a question on whether journalists will still be allowed to report about the US investigation into 1MDB.
Pressed for further assurance, Salleh said: "No, no, no, how can you consider fake news, that one," he said.
Salleh appeared to contradict his deputy, Jailani Johari (below), who told Parliament last week that any information related to 1MDB not verified by government authorities is considered "fake news".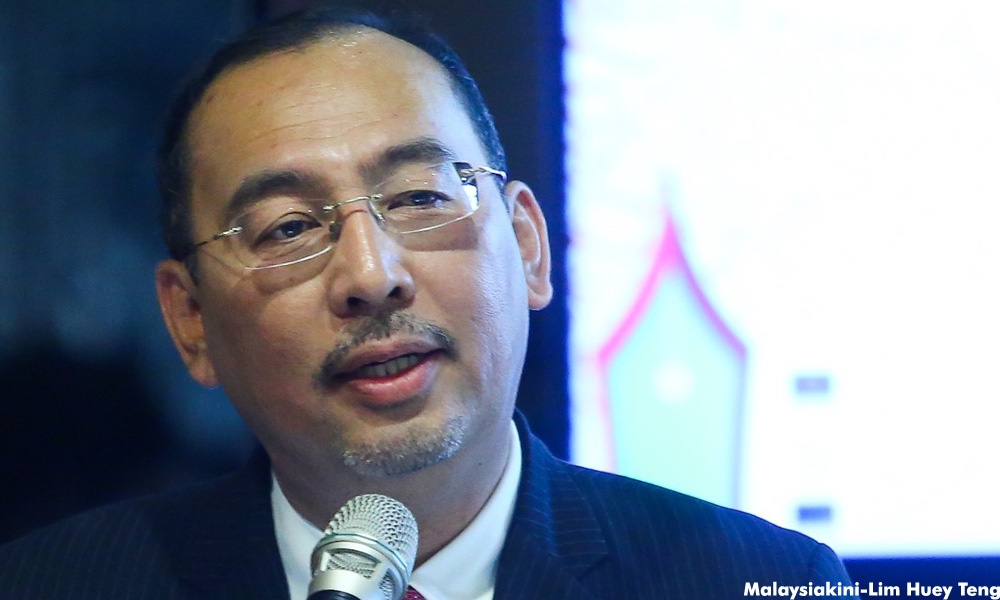 "The general definition of fake news is news confirmed as false by authorities with expertise in the matter.
"With regard to 1MDB, the matter has been investigated by the police and (the findings) have been submitted to the Attorney-General's Chambers.
"The findings were tabled to the Public Accounts Committee (PAC), which has members from the government and opposition," said Jailani.
"Therefore, the government is of the view that apart from information which has been verified, any other information would be classified as fake news."
Open to abuse
The DOJ believes at least US$4.5 billion was misappropriated from 1MDB.
The funds, it claimed, was subsequently laundered through the global financial systems including the US.
It is seeking to seize US$1.7 billion in assets allegedly acquired using the stolen funds.
Apart from the US, several other jurisdictions have also investigated the matter including Singapore, Luxembourg, Switzerland and the United Arab Emirates.
The Anti-Fake News Bill today was criticised as being potentially open to abuse and that its definition of "fake news" was too far wide-ranging.
Lawyers have argued the law would even criminalise satire.
It provides punishments of up to RM500,000 fine and 10 years imprisonment.
It also allows the government to seek an order to remove publication deemed to be prejudicial to national security and public order, which cannot be challenged in court.