MP SPEAKS | Is Malaysia destined for "greatness" under the Prime Minister Najib Abdul Razak, to be regarded worldwide as a global double kleptocracy?
Yesterday, the DAP MP for Taiping, Nga Kor Ming, offered Najib free legal services to sue international newsweekly, The Economist, for its March 8, 2018 article "Stop, thief! Malaysia's PM is about to steal an election".
I fully endorse this offer of free legal services from DAP and Najib can choose any one of the following nine DAP lawyer-MPs to defend his reputation and that of the nation – Gobind Singh Deo (Puchong), Nga Kor Ming (Taiping), Ngeh Koo Ham (Beruas), M Kulasegaran (Ipoh Barat), Lim Lip Eng (Segambut), Thomas Su (Ipoh Timur), Teo Nie Ching (Kulai), Ramkarpal Singh (Bukit Gelugor) or Chong Chieng Jen (Bandar Kuching).
But it is almost a full week and there has been thunderous silence from Najib with no response whatsoever from him on the Economist's article calling him a thief who is to steal the 14th general election.
Or to MSNBC television host Rachel Maddow who called Najib a thief on her March 9 show because of the international multi-billion 1MDB money-laundering scandal.
Is Malaysia set under Najib as prime minister to be known worldwide not only as a global kleptocracy but a global double kleptocracy?
I want to ask Najib a direct question – why speak on a multitude of issues in the past week but keep silent on the allegations of global double kleptocracy?
I had said ten days ago that the 1MDB money-laundering scandal had literally been "raining cats and dogs" worldwide with bad news for Najib, the government and people since the seizure of the Bombadier jet in Singapore early February.
This was followed by the seizure of the Equanimity luxury super-yacht in Bali at the end of February; the CNBC special programme on "What happened to Malaysia's 1MDB money" on March 1 and reports that the "Wolf Of Wall Street" producers agreed to pay US$60 million to US Department of Justice (DoJ) in kleptocratic lawsuit settlement.
Plus the report that a top Republican fundraiser close to President Donald Trump had asked as much as US$75 million (RM295 million) from Jho Low to get the US Department of Justice (DoJ) to stop investigating the 1MDB scandal; Malaysian officials including ministers, deputy minister and even the inspector-general of police rushing to defend Jho Low and the 1MDB scandal with the IGP claiming that there is "nothing to link Jho Low with 1MDB".
And the Communications and Multimedia Minister, Salleh Said Keruak, claiming that there was no evidence the luxury superyacht seized by Indonesian authorities and FBI was owned by Jho Low.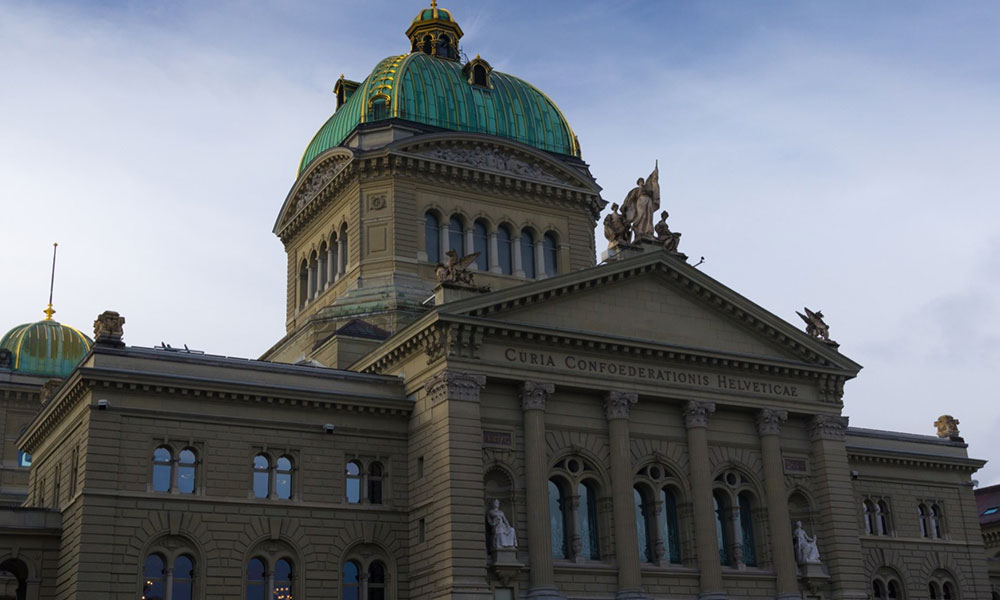 Malaysia's international reputation was further dragged through the mud worldwide this week with the Swiss Parliament (above) debating a motion tomorrow on the repatriation of funds to the people of Malaysia of some RM400 million 1MDB-linked monies confiscated from Swiss banks in the 1MDB money-laundering scandal.
But this is not the only international event to sully and tarnish Malaysia's very battered international reputation.
Two days ago on Monday, the international human rights and anti-corruption NGO, Global Witness, released a 26-page report, entitled "The Real Thieves of Wall Street" in its campaign to get the UK financial regulator, the Financial Conduct Authority (FCA), to investigate the Royal Bank of Scotland and Standard Chartered for handling more than US$2 billion of allegedly embezzled funds from 1MDB.
Suspicious transactions
Global Witness questioned why the Financial Conduct Authority has declined to probe RBS and StanChart over the 1MDB scandal despite the two British banks being fined by Swiss and Singaporean regulators and investigated by US authorities.
US authorities have alleged that Malaysian officials and their business associates syphoned billions of dollars of government-guaranteed funds from 1MDB to personal bank accounts to buy luxury items such as a US$250 million yacht, a Picasso painting, jewellery and funding for Hollywood films, including "The Wolf of Wall Street".
Global Witness said in its report that the 1MDB affair was "a clear failure" by the banks because they "ignored the rules, turned a blind eye, kept profitable clients and continued handling billions of dollars of dirty money despite clear warning signs".
Banks are supposed to carry out extra checks when handling money from state entities, reporting any suspicious transactions to regulators, blocking them if they are not explained and closing accounts where needed.
The FCA said in an emailed statement that it was "aware of these matters and has been liaising with our regulatory partners in the jurisdictions in which these activities occurred".
It added: "We are aware of the action that has been and is being taken by those agencies and others and we are monitoring with interest."
Murray Worthy, the author of the Global Witness report, however, said:
"Just because foreign regulators have investigated it doesn't let the FCA off the hook. This is one of the biggest corruption cases of all time and it is worth comparing the UK approach with the US Department of Justice, which is putting huge efforts into going after the US$4.5 billion of illicit proceeds."
Margaret Hodge, the Labour MP and anti-corruption campaigner, said: "It is time for the FCA to take firm action to hold banks that handle dirty money to account [and to] explain its apparent inaction over this case when other countries completed their investigations over a year ago."
The Monetary Authority of Singapore fined Coutts, the private banking arm of RBS, S$2.4 million in late 2016 for breaches of anti-money-laundering regulations and failing to meet due diligence requirements for politically exposed persons.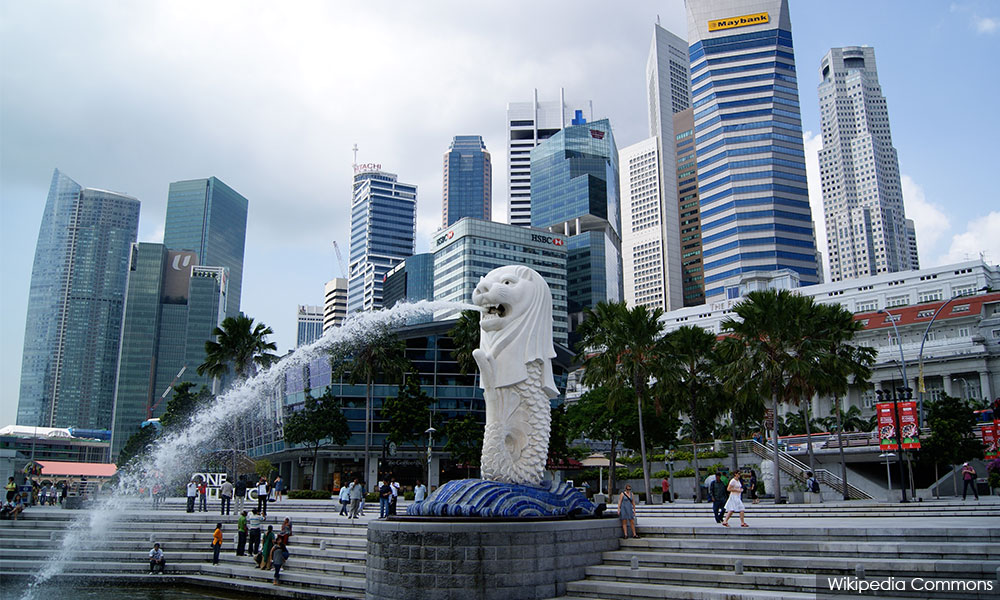 The Swiss banking regulator fined Coutts Sfr6.5 million last year, finding that "those responsible failed to follow up on these clear causes for concern" over a high-risk US$700 million transfer from 1MDB in 2009 and instead chose to "continue with the lucrative business relationships". RBS sold the international arm of Coutts in 2015.
Malaysia shut off
The Monetary Authority of Singapore also fined StanChart S$5.2 million for "significant lapses in the bank's customer due diligence measures and controls for ongoing monitoring".  
Several other banks have been fined by Singapore regulators over the 1MDB scandal, including Credit Suisse, BSI, UOB and Falcon Bank. US authorities have also investigated Goldman Sachs' role in handling bond issues for the Malaysian fund.
But in Malaysia, we have ministers and deputy ministers shouting "fake news" about the 1MDB scandal with Najib and the Malaysian government carrying on a charade that there is no such thing as a 1MDB scandal.
Instead, the Najib government wants to have more legislation and mechanisms to clamp down on all references to the 1MDB scandal and shut off Malaysia from the world so that Malaysians are cloistered from the latest developments on the international 1MDB scandal.
The meeting which the Minister in the Prime Minister's Department Azalina Othman had with representatives of Internet giants Facebook, Google, YouTube, Twitter, as well as the Asia Internet Coalition, in Parliament two days ago is part of this "fake anti-fake news" campaign.
A two-pronged objective to suppress 1MDB developments as "fake news" in Malaysia and to empower the Umno/BN leaders, propagandists and quinoa cyber troopers to create and peddle fake news against the opposition with immunity and impunity.
Azalina said that her meeting with representatives of the Internet giants is to ensure that the Fake News Bill that is being formulated is comprehensive and covers all aspects and that it is proof that the government is inclusive in forming policies and laws.
If so, why has Azalina not honoured her undertaking that the Fake News Bill would be formulated by a special committee involving MPs from both sides of the divide?
On Sunday, Deputy Communications and Multimedia Minister Jailani Johari warned that action would be taken against "fake news" about state fund 1MDB.
Can Azalina explain this threat from the deputy minister?
---
LIM KIT SIANG is the MP for Gelang Patah and DAP parliamentary leader.
The views expressed here are those of the author/contributor and do not necessarily represent the views of Malaysiakini.