The bad blood between MCA and Umno supreme council member Nazri Abdul Aziz continues with MCA Youth firing a fresh salvo at the minister. 
Kedah MCA Youth chief Tan Chee Hiong took issue with Nazri's black attire at a Chinese New Year celebration in Sungai Petani last night.
In a press conference after the celebration, Tan urged Prime Minister Najib Abdul Razak to sack Nazri as tourism and culture minister for "lacking cultural sensitivity".
"The tourism and culture minister does not have one bit of cultural sensitivity.
"He wore entirely black to attend the national Chinese New Year open house.
"We know that he is very arrogant, but we didn't know that he is also ignorant," Tan was quoted as saying by China Press.
Black is typically considered inauspicious in Chinese culture, and is avoided during Chinese New Year which is seen as an auspicious period.
The Chinese daily also described an awkward scene during the celebration organised by Nazri's ministry, which was attended by Najib and MCA president Liow Tiong Lai.
The newspaper said Liow and Nazri, who were separated by the prime minister and his wife Rosmah Mansor, had treated each other as if they were invisible.
However, Liow, when asked about Nazri's attire later, took a diplomatic stance.
The MCA president suggested that Nazri may have been wearing a ministry T-shirt.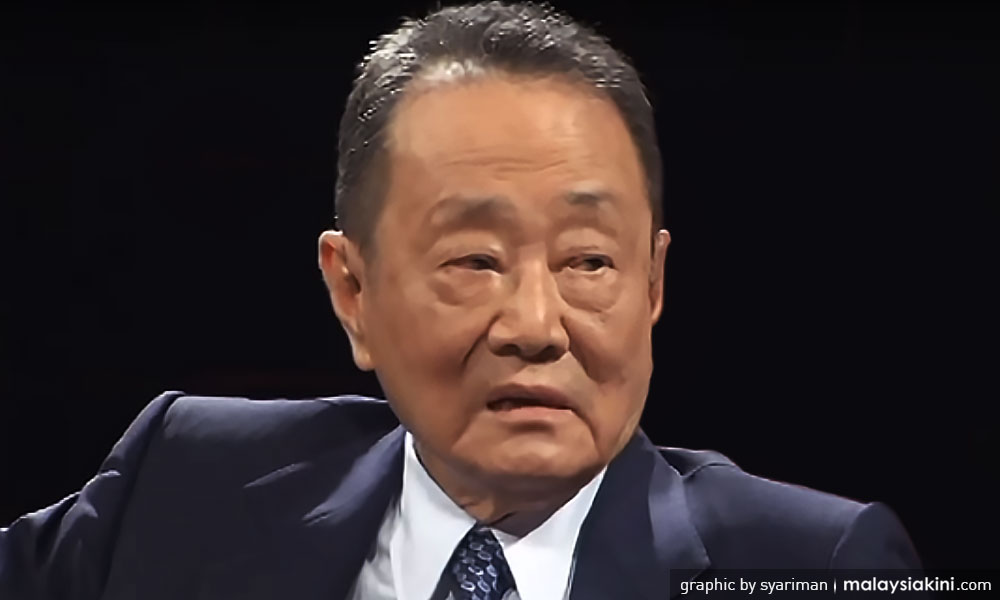 MCA and Nazri had been engaged in a war of words over the billionaire Robert Kuok (photo).
Nazri had previously labelled the Hong Kong-based Kuok "pondan" (effeminate) and challenged him to relinquish his Malaysian citizenship, after blogger Raja Petra Kamaruddin claimed the billionaire was funding DAP.
Kuok subsequently denied the allegations, and said he reserved the right to sue the UK-based blogger.
Although Nazri thanked Kuok for the clarification, he maintained that he would not apologise for his outbursts against the billionaire.
However, MCA insisted on an apology, prompting Nazri to hurl a series of insults at the party that quickly escalated.