Salleh: Najib remains civil despite foes murdering his elegant character
(Updated )
Communications and Multimedia Minister Salleh Said Keruak travelled to the times of the Roman and Mughal empires to illustrate how the thirst for power had led to bloodletting and vile actions.
Towards the end of the Roman Empire's reign, he said, princes engaged in a murderous pursuit of power whereas, in the Mughal era, emperor Aurangzeb imprisoned his father until his death.
Modern politics, he pointed out, witnessed similar incidents.
"US president John F Kennedy, Pakistani prime minister Benazir Bhutto, Indian prime ministers Indira and Rajiv Ghandi, Philippine president Benigno Aquino and Burmese independence leader Aung San are part of a long list of political murders around the world," he added in a blog post.
The minister said while hired killers played a role in the past, now there were "mercenary bloggers who kill their political rivals on a personal level".
"In Malaysia, character assassination has become a disgusting political game," he added.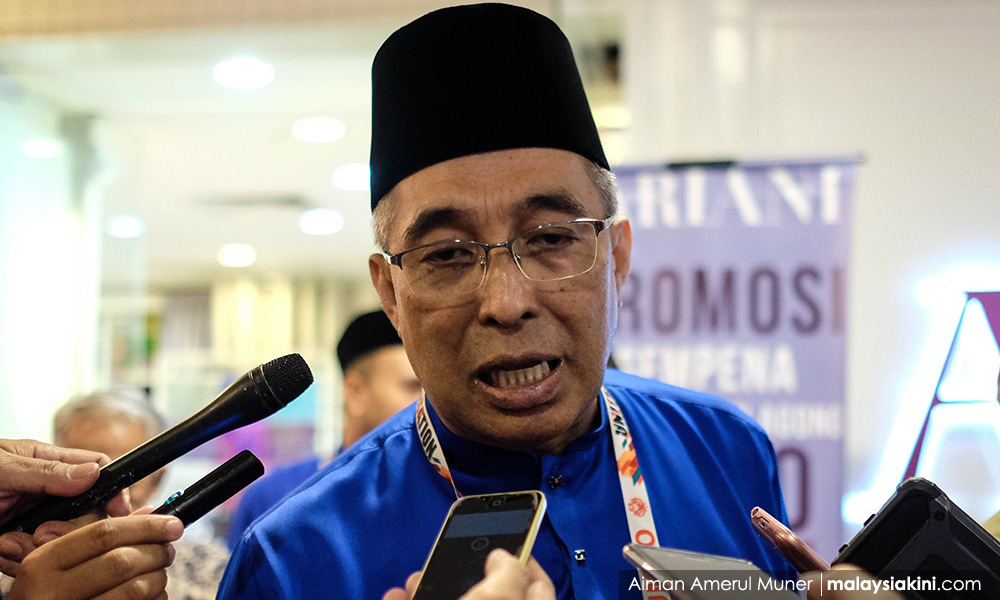 Salleh (photo) pointed out that Prime Minister Najib Abdul Razak has not been spared by those who indulged in such uncouth political tactics.
"His elegant personal character is murdered without fear of dosa pahala (sin). This is done so that Najib would succumb to pressure and withdraw from politics.
"Interestingly, despite being bombarded with all sorts of slander, Najib remains civil and courteous in defending himself from the attacks of his political rivals.
"This is because Najib knows that character assassination can cause the truth to disappear, ruin democracy and slowly kill the race (bangsa)," he added.
Therefore, Salleh emphasised the need to debate within the democratic framework, focusing on ideas and policies instead of character assassination.
Najib, he said, has displayed praiseworthy characteristics by rejecting the politics of character assassination.
We hear you.
The comment section is an integral part of Malaysiakini. We are commited to improve our website based on your feedback. This is why we have upgraded our comment section to include the following new features that you have been asking for.
View all your comments in 'My Profile'
Hide comments from subscribers of your choice
'Like' other subscribers' comments
Reply to an existing comment
More ways to sort comments
and more…
We hope you will enjoy our new changes. Don't hesitate to email us your feedback at [email protected].