Umno is "panicky" over the Ijok land issue because Selangor Menteri Besar Mohamed Azmin Ali managed to solve the long-standing matter in just four years, said Azmin's office today.
In a statement, the office's strategic communications director Yin Shao Loong said issues with the land began during BN's administration of the state and settlers "waited for 18 years for justice."
"Azmin's immediate action to solve it is in line with social justice and caring for the people of Selangor.
"Abdul Rahman's (Dahlan) act of questioning the matter shows that he is shallow, does not understand the facts and the background of the court cases involving the land issue," he said.
Yin was responding to the remark by the minister in the Prime Minister's Department yesterday, urging Azmin (photo) to explain the handing back of RM1.18 billion worth of disputed land in Ijok to two companies before the matter is heard by the Federal Court.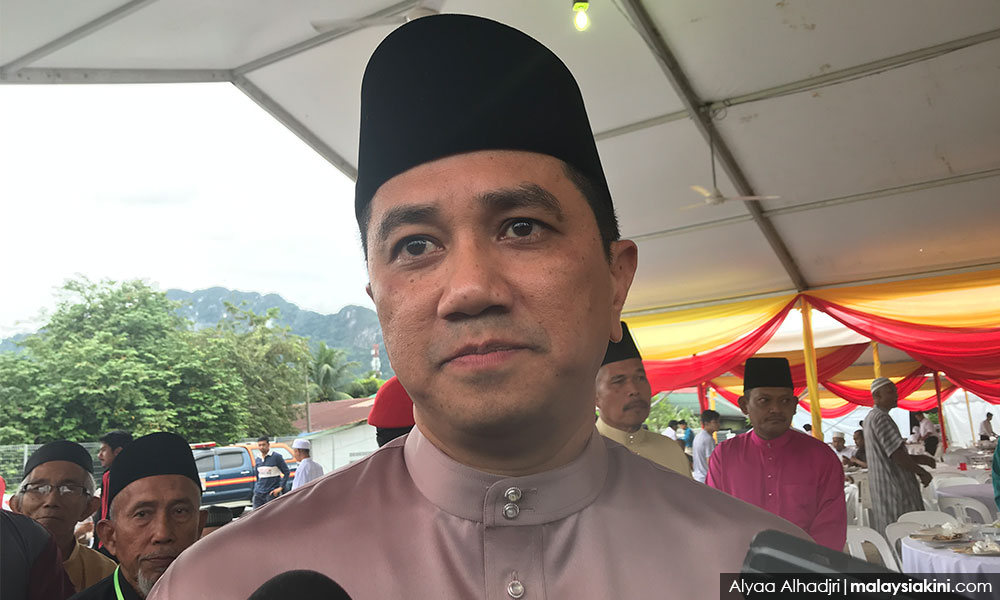 The two companies - LBCN Development Sdn Bhd and Mujur Zaman Sdn Bhd, were involved in a tussle over the land with the previous Selangor administration under Khalid Ibrahim and two court decisions in the High Court and the Court of Appeal had sided with the Selangor government.
Following negotiations with the two companies, Azmin's administration withdrew the case from the Federal Court, handed the land back to them and paid compensation to the settlers on the land.
Yin said that Azmin prioritised the welfare of the Ijok settlers with each of them receiving RM180,000 in cash and houses now worth at least RM400,000.
"Although the two court decisions were in favour of the (previous) state administration, it was still required to pay hundreds of millions of ringgit in compensation to the two companies and the bank, which gave loans to them.
"This shows that the act of former MB Khalid Ibrahim was highly risky to the state treasury.
"The issue which Azmin inherited was settled by selling the land to a qualified developer for RM1.18 billion, which allowed the settlers to receive compensation and houses," he said.