Opposition leaders too busy to show Rafizi support, says PSM
(Updated )
Parti Sosialis Malaysia central committee member S Arutchelvan said it was disappointing that opposition parties did not show solidarity in protesting against the court's decision to jail PKR vice-president Mohd Rafizi Ramli.
"As we approach the general election, the rakyat have become tired and jaded. Politicians are too engrossed in finding ways to win the election, as opposed to strengthening the rakyat to fight oppression and transgressions.
"We are always taught to look at the bigger picture, which only means that we must win, but there are no programmes that strengthen the rakyat and those that help towards increasing the rakyat's awareness.
"The rakyat continue to be passive in determining the country's political future. Whose fault is this?" Arutchelvan queried.
He added that it was also disappointing that the court had sentenced Rafizi (photo) and former Public Bank clerk Johari Mohamad to 30 months' jail for leaking data from the bank accounts of National Feedlot Corporation Sdn Bhd.
The court, he said, has fallen headfirst by jailing those who are brave in exposing instances of corruption, while protecting those who hide behind the Official Secrets Act.
'No solidarity'
Arutchelvan was similarly disappointed with what he believes to be the lack of solidarity among opposition parties in protesting against the court's decision.
Rafizi and Johari were charged in 2012, under Section 97 of the Banking and Financial Institutions Act (Bafia), for the disclosure of four accounts linked to NFC and its chairperson Mohd Salleh Ismail, who is the husband of Umno Wanita chief Shahrizat Abdul Jalil.
Although the Act was repealed in 2013, the charges against the PKR vice-president and Johari under Bafia still stood.
PKR president Dr Wan Azizah Wan Ismail (photo) said the imprisonment of Rafizi and Johari has sent a wrong signal to the people of Malaysia and to the world on whistleblowing.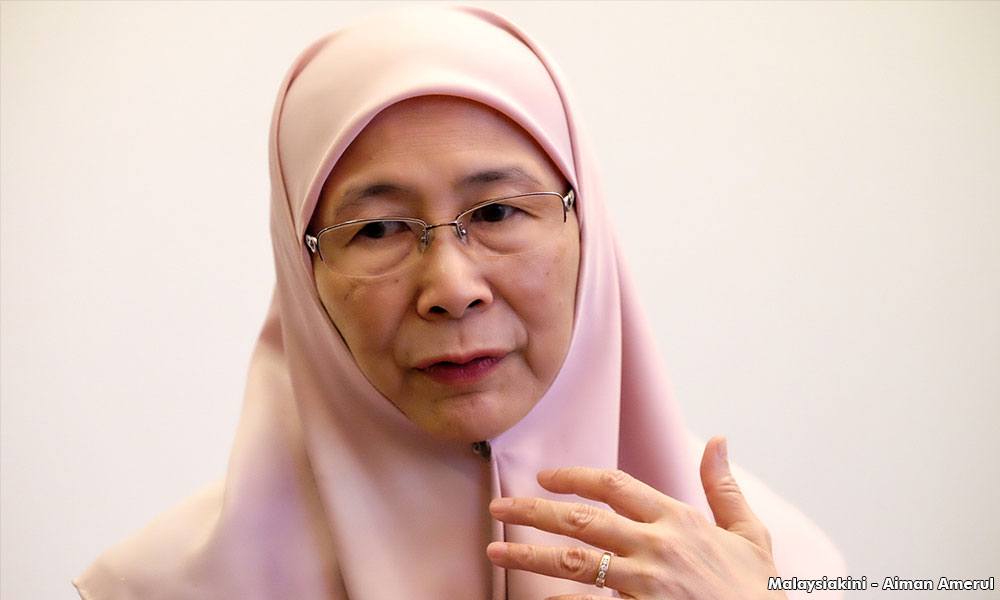 Pointing out that while Rafizi had exposed the purported abuse of taxpayers' money through NFC, Wan Azizah noted that no action has been taken against those involved in the scandal.
"This is hypocrisy – those who are fighting for the rakyat are downtrodden while those who misused the rakyat's money continue to be free, with no action taken against them."
The rakyat, said Wan Azizah, are observing the actions of the government in this matter.
"The sentence against Rafizi and Johari is a clear form of oppression.
"We need more Malaysians who will rise to fight against tyranny and uphold justice for Rafizi, Johari and everyone who has been wronged in this beloved country," she said.