COMMENT | Before I could respond to (former premier Dr) Mahathir (Mohamad's) supposed apology, he had already "de-apologised"! All the excited crypto-Mahathiristas who had hailed this mother of hollow apologies were quickly left disappointed.
Before his de-apology, Mahathir's supposed apology was executed in the manner of the ritual "maaf zahir dan batin" that Malays express during Hari Raya Aidilfitri. Anyway, we subsequently heard from the horse's mouth that his apology was expected of Malay custom and that he was not saying sorry for any mistakes made during his 22-year rule.
Any autocrat, any kleptocrat could easily do the same. If (Prime Minister) Najib (Abdul Razak) gave the same ritualistic apology tomorrow without even mentioning 1MDB, will he also be forgiven by the crypto-Mahathiristas?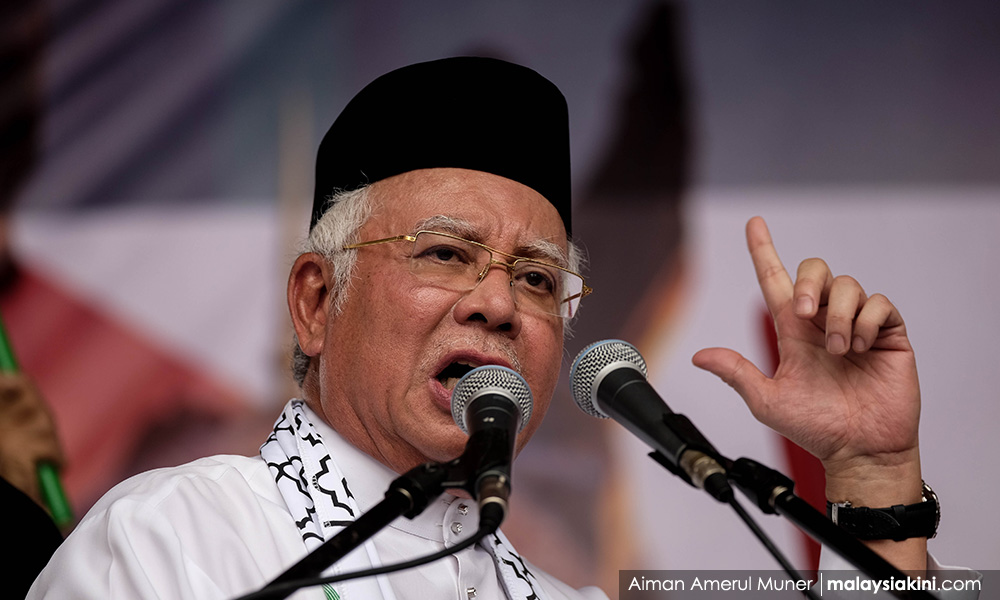 But the suffering he imposed on individuals, families, communities and Malaysian taxpayers, in general, is precisely what Malaysians want him to apologise for.
So far, it has only been lawyer Aziz Bari from Pakatan Harapan who has rightly clarified that even if Mahathir apologises, it does not mean that he is absolved from prosecution for past wrongdoings. Indeed, in terms of human rights, democracy and justice, miscreant autocrats and kleptocrats cannot get away with impunity.
Impunity means "exemption from punishment or loss or escape from fines". It refers to the failure to bring perpetrators of human rights violations, rule of law flouters and the corrupt to justice, and constitutes a denial of the victims' right to justice and redress.
Must prove himself
Before Mahathir embarks on the GE14 campaign trail, he needs to demonstrate his credibility as a truly "born-again" democrat. Otherwise, the trumpeted reforms he professes ahead of GE14 will have no credibility at all. If he has indeed undergone a democratic transformation rather than merely wanting Najib out so that his son can rise up the political ladder, it is vital that he engages in a process of reconciliation and seeks clarity about the democratic space Malaysians are seeking....