Parents, students stage boycott over 'broken promise' of new school
As most pupils returned to meet their classmates yesterday, those in SJK (T) Ladang Jasin Lalang, Malacca, chose to boycott their classes instead and stood outside the school gates in a show of protest.
This is because their parents were dissatisfied with the federal government for not building a new school building, promised seven years ago during the Merlimau by-election.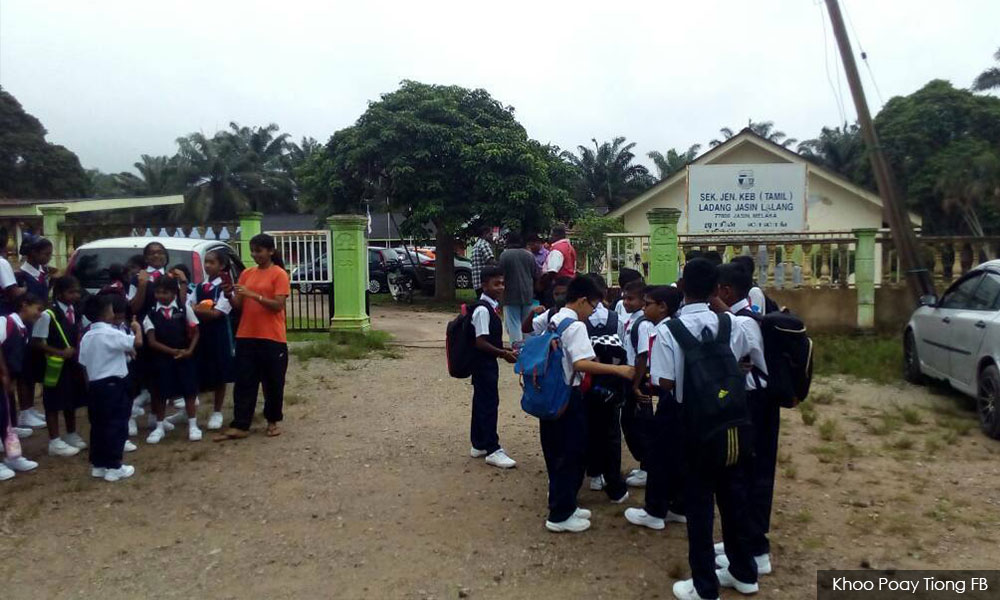 The protest, which lasted from 7.30am to 3pm, saw 41 students and their parents refusing to enter the school gates...