De facto opposition leader Anwar Ibrahim has joined the chorus in calling for Malaysia to recognise Jerusalem as the capital of Palestine.
This is in response to US President Donald Trump's announcement that the country now recognises Jerusalem to be the capital of Israel, and will move its embassy there.
Anwar said today that all justice-loving Muslims should protest Trump's "arrogant" decision, and called upon the government to act.
"I urge the Malaysian government to strongly protest US' decision and recognise Jerusalem as the capital of Palestine.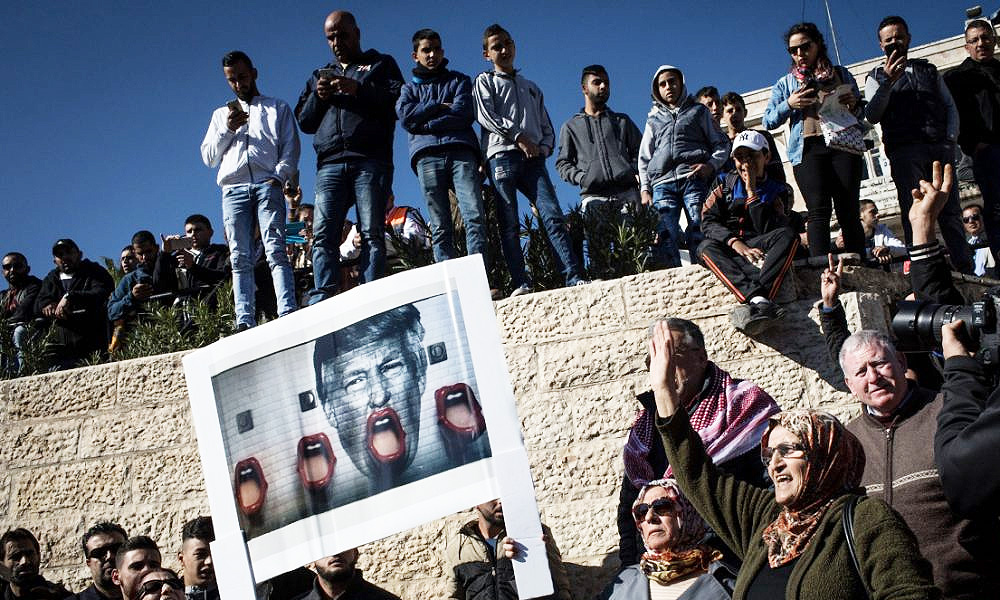 "The Palestinian people's struggle is a struggle to defend the rights of the people (from) being chased from their own land by the Israeli regime.
"Malaysia needs to support their struggle in a consistent and constant way – not just through 'seasonal statements' that only appear when there are negative developments," he said in a statement today.
The incarcerated PKR chairperson referenced the work of renowned Palestinian postcolonial theorist Edward Said to describe the plight of the people in the region.
"This is what Said meant by the 'politics of dispossession' - when the people's rights are seized from them, this shuts up spaces for them to speak out and defend their rights," he said. 
Anwar also cautioned against inaction, lest the oppression of Palestine continues.
"How lazy and preoccupied are we if we allow the situation in Palestine to drag on, without any solutions or agreements that can be achieved through international agencies.
"The oppression of the sovereignty and human rights of Palestine must be stopped immediately for the sake of universal wellbeing," he said.
Najib to attend Save Jerusalem rally
Meanwhile, Prime Minister Najib Abdul Razak tweeted today to confirm his attendance at tomorrow's "Save Jerusalem" solidarity rally and encouraged others to join him. 
"God willing, I will join the solidarity rally; Save Jerusalem, at the Putra Mosque, Putrajaya after finishing Friday prayers.
"Let's attend it together to show support and solidarity as Muslims objecting any moves to make Jerusalem the capital of Israel!" he said on his official Twitter account.
Insya-Allah, esok saya akan sertai Perhimpunan Solidariti; Selamatkan Baitulmaqdis di Masjid Putra, Putrajaya sesudah solat Jumaat.

Ayuh sama-sama kita hadir tunjukkan sokongan dan kesepaduan kita umat Islam menentang usaha jadikan Baitulmaqdis ibu negara Israel!

— Mohd Najib Tun Razak (@NajibRazak) December 21, 2017
Najib previously said that Malaysia will declare its objections in the next UN sitting, while Zahid let on that Putrajaya will make a formal position on this matter at tomorrow's rally.