The civil rights group Lawyers for Liberty (LFL) has urged the police to drop investigations against law professor Shad Saleem Faruqi over an op-ed published in a national newspaper last month.
According to media reports, Shad is being investigated after the Malaysia Islamic Strategic Research Institute (Iksim) lodged a report over his article "Religious radicalism on the rise" that was carried by The Star.
LFL executive director Eric Paulsen said in a statement that the investigation amounted to an attack on academia and the freedom of speech.
"The police should have summarily dismissed the report as frivolous and not criminal in nature, instead of troubling the professor and other witnesses and having their statements taken.
"The wide investigative powers that are vested in the police come with a necessary degree of discretion and good faith, as not all police reports against government critics or dissidents must be investigated.
"This investigation against Shad is an attack on academia and freedom of speech, and can only perpetuate a climate of fear among outspoken Malaysians and further restrict our democratic spaces.
"We call on the police to drop all investigations against Shad," Paulsen (photo) said today.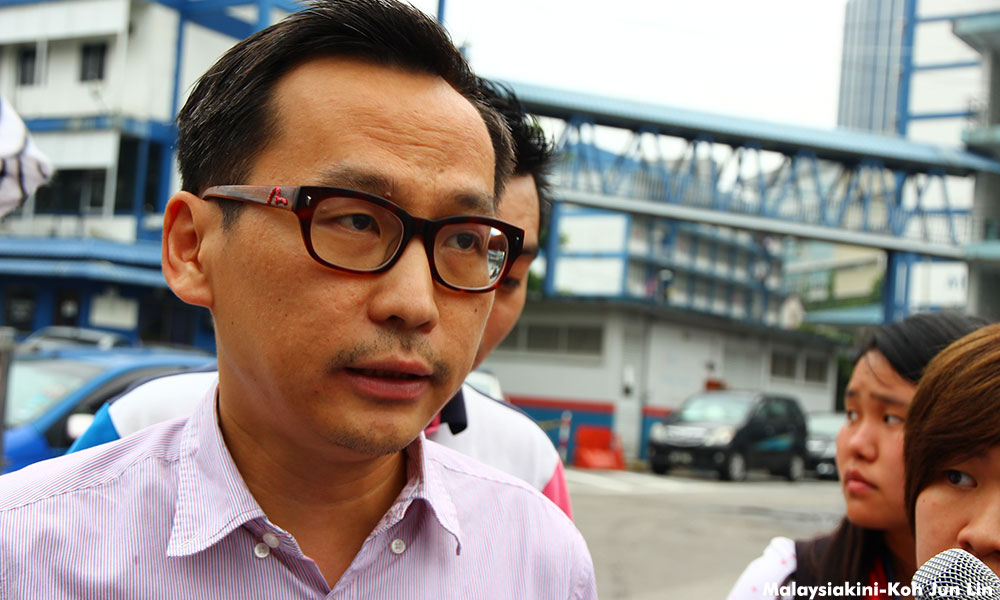 Shad is being investigated under Section 504 of the Penal Code, which deals with intentional insult with intent to provoke a breach of peace.
If convicted, the offence carries a prison term of up to two years, a fine, or both.
In the article, the Universiti Malaya professor argued against Iksim's position on secularism, on the Federal Constitution being subservient to Islam, and on the enforcement of religious laws.
"In sum, the Iksim view of the place of Islam under the Constitution is purely aspirational and finds no support in the original scheme of things.
"Regrettably, the Iksim document paints Islam as intolerant to other faiths and hostile to any intellectual or cultural diversity.
"This is not the Islam many of us love and respect," Shad said in the article, making reference to an Iksim booklet published in March.
In a statement issued on Dec 13, Iksim accused Shad and other groups of trying to spark racial and religious tensions in Malaysia, and trying to portray Iksim as a "radical, extreme, and slanderous" organisation.
It urged authorities to take action against these groups under the Penal Code and the Security Offences (Special Measures) Act 2012.
"These and others like them are sowing disloyalty towards the Yang di-Pertuan Agong and towards upholding Islam at all times. The investigation against them should be conducted immediately to curtail disloyal sentiments towards king and country.
"Therefore, the group urges authorities to investigate and take firm action upon all the police reports made by various parties (against these groups), whether it is related to the radical evangelist Christian state movement, or a radical republican movement determined to turn Malaysia into a secular republic," Iksim said.
Paulsen believes, however, that Iksim should have noted their objections to Shad's article by penning their own instead of getting the police involved.
"This criminal investigation is shocking and unacceptable as the contentious issue is merely an opinion piece on a matter of public importance written by an academic.
"It is mindboggling how Iksim thought fit to drag the police into this matter, when the usual approach of disagreeing academics is to write an article responding to the other article.
"Any academic disagreement, even on controversial issues should be debated and discussed in a civilised manner without the involvement of law enforcement agencies," he said.