A trade union leader from Bangladesh claimed that immigration officers seized his money, mobile phone and kicked him before he was deported from the Kuala Lumpur International Airport (KLIA).
According to Bangladeshi English paper The Daily Star, Tapan Saha, secretary-general of the Textile Garments Workers' Federation of Bangladesh, had arrived in Malaysia for a conference when he was detained at the airport.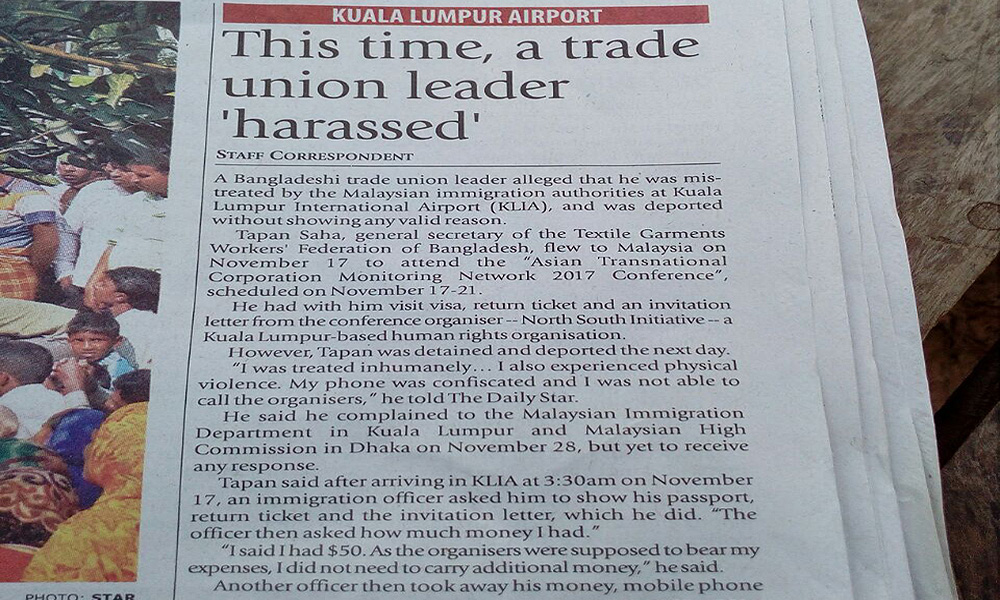 Immigration chief Mustafar Ali, when contacted, said he was looking into the matter.
The report published today said Tapan had arrived in Malaysia on Nov 17 to attend the Asian Transnational Corporation Monitoring Network 2017 Conference, organised by the KL-based human rights group North-South Initiative.
Upon arriving at the airport at 3.30am, he claimed that an immigration officer asked for his passport, flight tickets, and letter of invitation.
"The officer then asked how much money I had.
"I said I had US$50 as the organisers were supposed to bear my expenses, I did not need to carry additional money," he was quoted as saying.
Tapan added that another officer then took away his money, mobile phone, and luggage, before being placed in a room with around 70 other foreigners.
He claimed that Bangladeshis, Indians, and Pakistanis in the room were forced to sit on the floor.
"The immigration officers behaved so rudely. While some Bangladeshis were sleeping on the floor in the morning, an officer shouted and kicked them, asking them to get up," he said.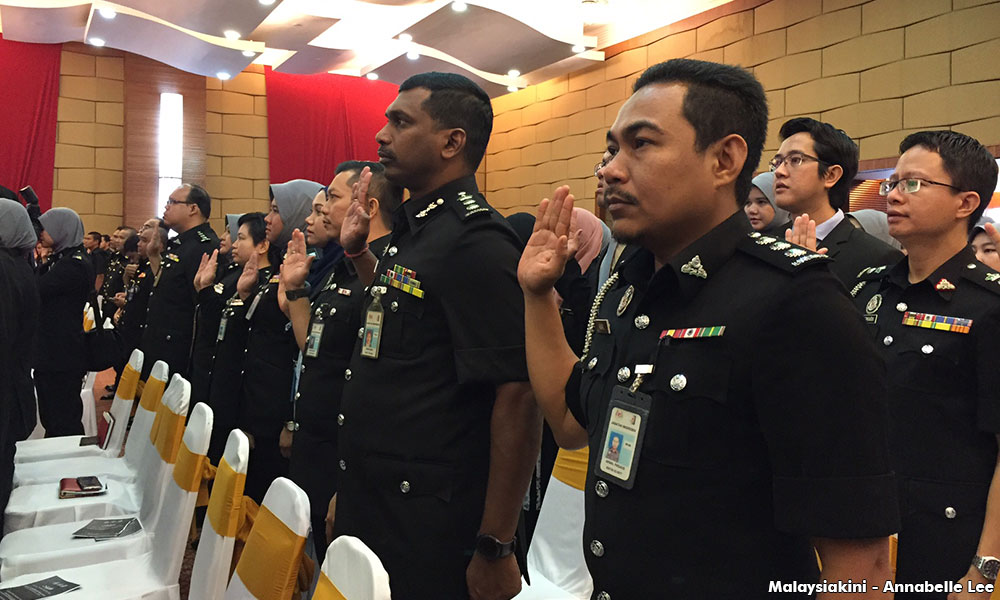 Tapan said after lunch, he felt ill and sat on a sofa, but an immigration officer then rushed in and kicked him in the stomach.
The officer then allegedly asked him: "Are you a businessman?"
The union leader was deported on the evening of Nov 18, but not before immigration officers allegedly asked him for RM200. However, he was only able to give them RM30.
He alleged that no reason was given as to why he was deported.
Tapan said he had filed a complaint with the Immigration Department, as well as the Malaysian embassy in Dhaka, but has yet to receive a response on the matter.
Previously in July, immigration had also stirred controversy when they detained and deported Bangladeshi human rights activist Adilur Rahman Khan, allegedly without a valid reason.