Selangor Umno wants to be back in driver's seat
Nine years of being in the opposition in Selangor has been a lesson to Selangor Umno and it is determined more than ever that history should not repeat itself come the 14th General Election (GE14).
With GE14 having to be called by August next year, Selangor Umno has now gone into overdrive mode with its machinery at the branch, division and state levels humming like well-oiled machines.
Its secretary Johan Abdul Aziz (photo) said that to realise the objective, Selangor Umno had appointed coordinators in constituencies that it did not win in GE14 to be the "commanders" of the mission.
"Yes, we are tired of being in the opposition and do not want to look back. There is a renewed spirit at every level to recapture Selangor. The work on the ground is solid… the coordinators are doing a great job.
"Even though we have been in the opposition for years now, we never neglected our responsibilities to the people. Wherever we could help especially in terms of basic needs, we did, with the support of Prime Minister Najib Abdul Razak who approved the allocations needed," he said in an exclusive interview with Bernama.
The Barisan Nasional of which Umno is the backbone has 12 seats in the 56-seat state assembly while of the ruling opposition pact (in Selangor), DAP has 14 seats, while PKR and PAS have 13 each. Parti Amanah Negara, a splinter of PAS, has two while the remaining two seats are held by independents.
Johan, who is also Semenyih assemblymen, said Selangor Umno was also using social media to the maximum in their quest to recapture the richest state in the country.
Socia media, he said, was vital because news and information on any issue whether state or national could be disseminated instantly.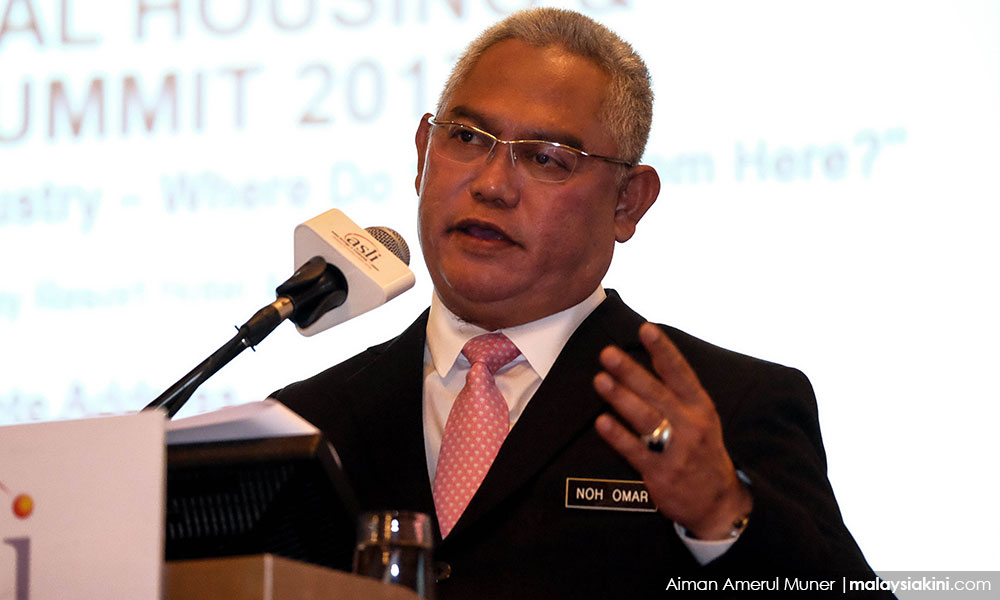 He added that the appointment of Selangor Umno chief Noh Omar (photo) as Minister of Urban Wellbeing, Housing and Local Government had further boosted their chances.
"After Tan Sri (Noh) was appointed as a minister, he straightaway did a working paper to be submitted to the prime minister who thereafter approved an allocation for RM300 million to help the urban poor. Of the amount, RM160 million was set aside for Selangor.
"It was not because Tan Sri is from Selangor but due to the ratio of flats and low-cost houses as 50 percent of them are located in the state.
"We received grievances from the people on the lack of lifts at flats with many floors and the difficulties they faced like when there were funerals… we raised this with the prime minister and it became clear our wisdom is the envy of the state government. Our strategy is to get close to the people and do what we can to help.
On Umno and Selangor BN's target in GE14, Johan said they were focusing on 35 seats including the 12 currently held by Umno.
Without revealing the seats, Johan said Selangor Umno had identified the problematic seats and were confident all issues would be ironed out before GE14 was called.
"Although it is said GE14 will be BN's last chance to win back Selangor, anything can happen in politics...what is important is for Selangor Umno to be united under the leadership of Noh.
"Losing in the last two general elections in a way is a blessing in disguise… so when we win back Selangor we must ensure that we do not lose it again. We must really take good care of Selangor," he said in conclusion.
- Bernama