COMMENT | Parents can no longer look to the Ministry of Education for a solution to their children's education woes these days.
One issue after another has cropped up and despite being highlighted in the news media, its current minister, Mahdzir Khalid, and his two deputies appear to be merely paying lip service – pussyfooting, to say the least!
Major issues are not solved, but the culprits are let off easily, without the appropriate measures undertaken to solve the root of the problems.
With the latest story that we read, I tend to agree strongly with the Parent Action Group for Education (Page) that innocent young children should not be used as pawns in political games that adults play.
The ministry can now label Page as an NGO that is supporting the opposition, but knowing Page well enough, I can vouch that it is non-political. However, making the children chant "Hidup Umno" (Long Live Umno) and wave Umno's party flags in the school in Putrajaya is disgusting, which I have to say in the face of the guest minister, Tengku Adnan Tengku Mansor.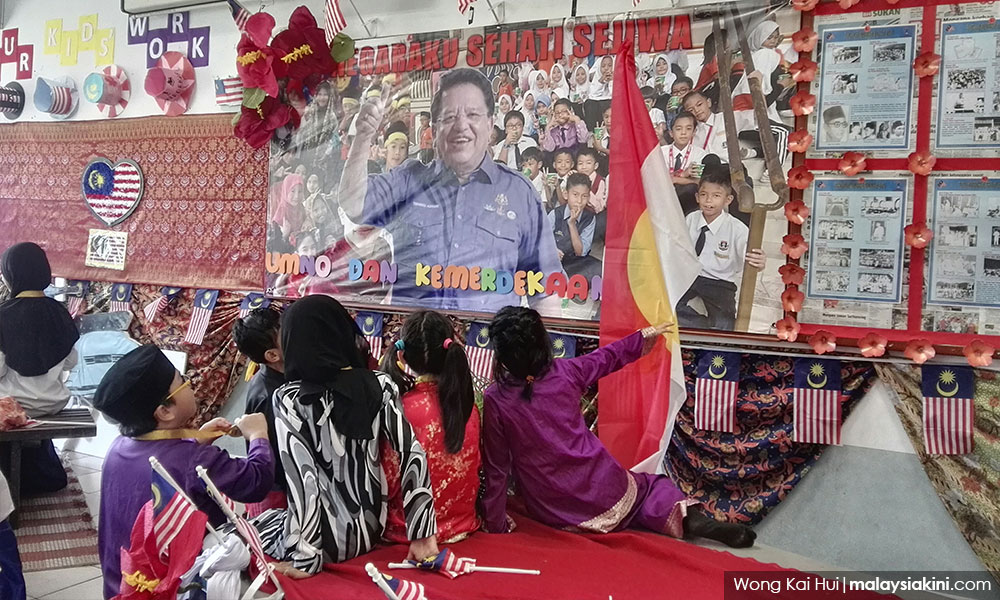 Tengku Adnan, being a senior minister (and the MP for Putrajaya), should be aware that schools are meant for the younger generation to be educated, not brainwashed, so that they can develop their critical thinking skills at a young age.
I have always thought that the Ministry of Education has always insisted that schools should not invite any politicians without the permission of the ministry.
Here, we did not only have a senior Umno minister, but both the Umno slogans sung by the children and party flags prominently displayed. Sometimes this makes me wonder if the headmaster is an Umno member himself, or if he had indeed gained his promotion due to his unquestionable loyalty to the party.
Within one day, he had all three things together - an Umno minister as the guest, the Umno flags and the Umno slogan being sung by his schoolchildren! In the first place, has the school been turned into an Umno school?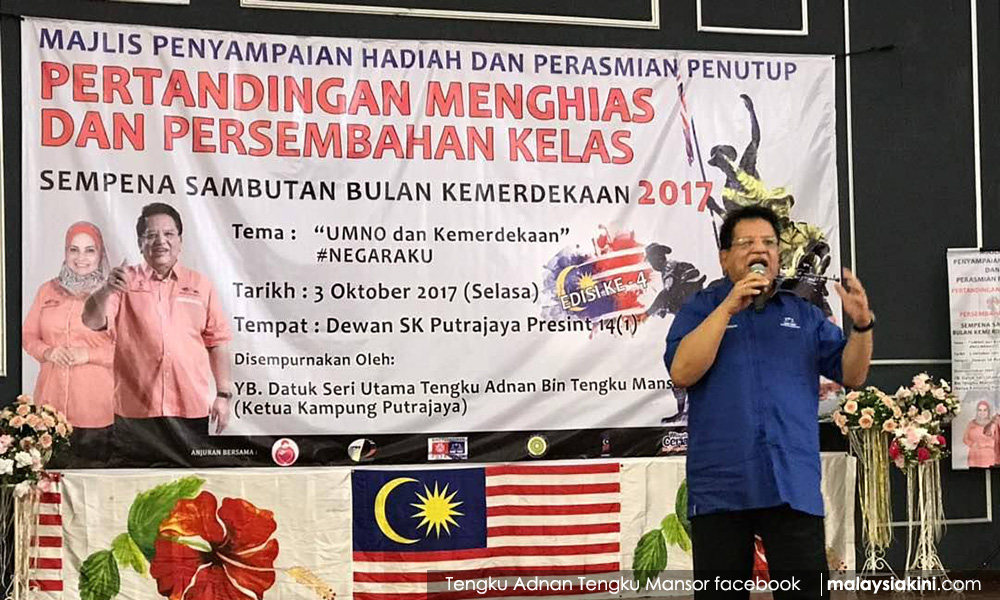 With Tengku Adnan claiming that the invitation to speak at the 19th Communist Party of China (CPC) national congress is a great honour to Umno, is Umno now using our children to emulate the rise of the red guards during the Cultural Revolution in 1966?...