Umno yesterday sought to put together a carefully orchestrated gathering at Bukit Jalil Stadium in conjunction with the party's 71st anniversary in a bid to boost morale and create a feel-good factor in the party ahead of the 14th general election.
The excitement certainly caught on with some of the 80,000 supporters at the event, not so much due to Prime Minister Najib Abdul Razak's spirited speech or Umno's show of force, but by the boxes upon boxes of freebies they could take home.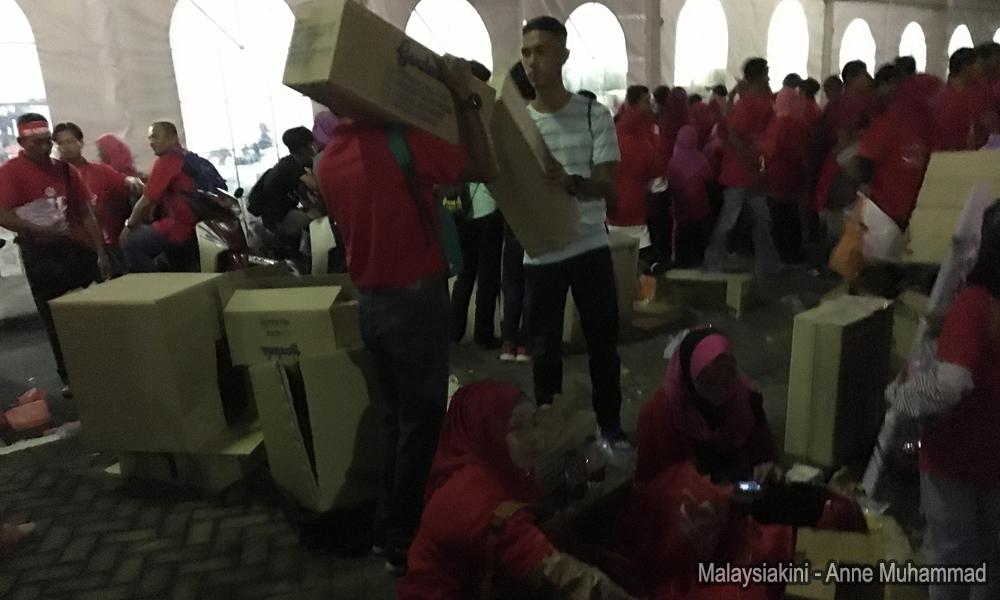 Loyalists who are mobilised to attend party functions would normally have to be content with some pocket money, water and some light food.
This time, they were treated to Gardenia's Twiggies - cream-filled sponge cakes. However, they received not one, not two, not even three, but an entire box of Twiggies numbering 40 each.
Attendees were also seen carting packs of six Ribena drinks...