LETTER | With the announcement of the second movement control order (MCO 2.0) for the next two weeks, Malaysians in six states are once again working from home, with limited movement, and heavier reliance on the logistics players to send groceries to their doorsteps once again.
Let's be honest - some stuff we want as consumers come further away than 10 kilometres. That being said, online stores in Malaysia have already begun promoting their ability to deliver essential and fresh goods to consumers with the message of "stay home, stay safe".
With giants like Shopee and Lazada competing for traction, it seems the players with the most to gain in this period will be the more agile players and delivery companies. The strong competition between the players will also mean that consumers are likely to walk away as winners.
We should look at FoodPanda, HappyFresh and Grab to see how their delivery from the supermarkets and local wet markets can be done in real-time, using their network of veteran riders to ship goods immediately.
However, Grab recently introduced a different service that will allow bulk essential and fresh goods to be delivered the very next day. This is more of a challenge for rider delivery services by supermarkets themselves - of which, you can find from Tesco, Jaya Grocer and Mydin.
Others, such as Ben's Independent Grocers, have gone towards drive-thru pickups to cater to the new normal.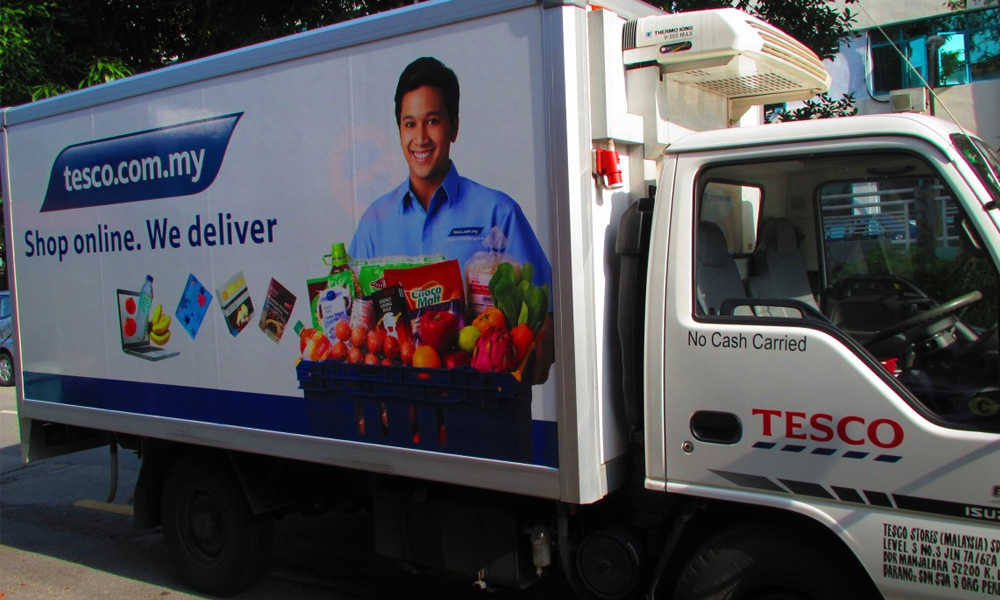 And this is what it means to be in the new normal - goods are delivered and picked up from a drive-thru, post-haste, while all payments are done via e-wallets or even better, ahead of time through online transfer or credit card.
If anything, this is also likely signalling a potential trend in wiping out the middleman such as your department stores like Metrojaya, Parksons, and even entire malls as self-delivering goods become more prevalent.
Soon, it will reach a point where big brands will deliver directly to consumers - the fashion industry has begun this trend by having their own web stores for home deliveries such as your Calvin Klein out of Hong Kong and Uniqlo from their local warehouses.
Ikea has also gone in the same direction, to the point that one might only go to the furniture store for their meatballs!
But will this trend exacerbate further and also wipe out and affect hypermarkets?
In the United States, PepsiCo has gone direct to consumers starting in May 2020, by setting up two portals to get their goods delivered right to the doorstep.
Will other processed food producers do the same?
For Malaysia, Kawan, which supplies frozen roti canai found in the supermarkets, have also started testing the waters by going through Shopee to set up shop for home deliveries.
Decathlon and Sportsdirect, sellers of exercise equipment, are on Lazada, thus bypassing the need for those hefty weight benches to be bought and carried from their stores.
And thus, in the next two years while waiting for herd immunity and vaccine doses for Covid-19, what is the future for shopping malls?
Certainly, luxury goods shops will continue to cater to walk-in clientele.
However, if we look at mall main tenant department stores, these will continue to lag as time moves on and people just buy their products directly from the online sellers for better value and home delivery.
Malls will be the biggest hit from this pandemic - but it is also a lot to gain from the needs and wants of services.
Being a central location, malls are primed to not only be shopping destinations but can be repurposed to suit government services and also amenities. Gyms, libraries, remote offices, and even looking at plans to further develop community outreach centres through services like mental health facilities should be considered.
Yes, it is the Urban Transformation Centre programme all over again.
The second highest impacted industry would be hotel and tourism. Offering "work from hotel" packages during the recovery MCO was refreshing but not merely enough.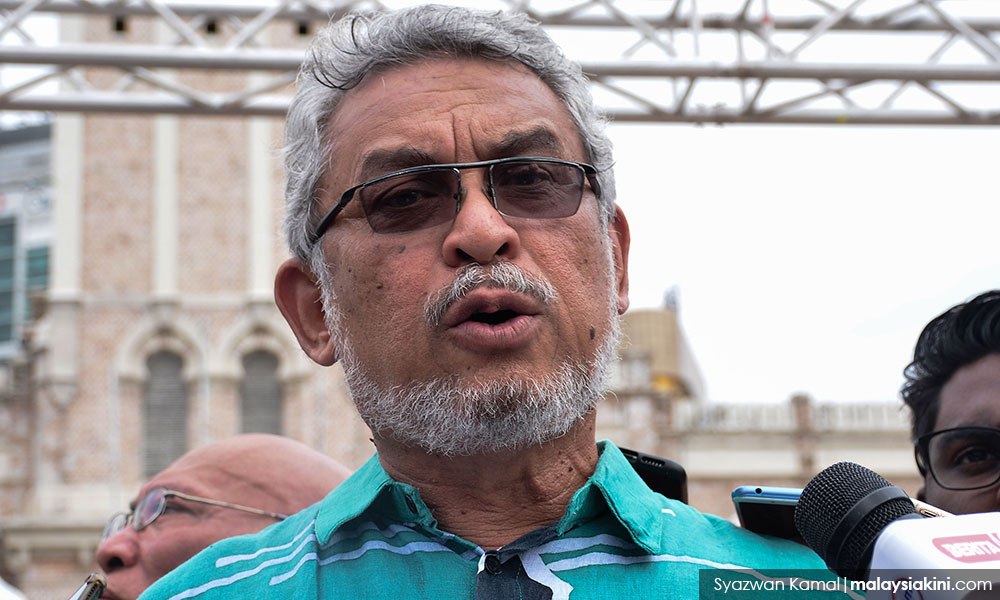 Former Federal Territories minister Khalid Abdul Samad had proposed Kuala Lumpur City Hall (DBKL) establish hostels for those in need.
Well, with hotel players in the red, it will only be a matter of time before they consider the need to close shop, which is an opportunity for DBKL to push for such a plan in earnest.
Businesses will need to shift their paradigms altogether, where food and beverage in shoplots get converted into larger kitchens with an investment into online payments and deliveries. Shopping malls will have to reconsider their tenants and how to cope as occupancy declines.
And more importantly, other lifestyle retail businesses reconsider the arrangement between foot traffic in existing stores and just delivering the goods through warehouses and shipping services.
Meanwhile, micro, small and medium enterprises will need to reconsider their business models and switch to existing online marketplaces to help them market their goods, or just make deals on WhatsApp, payments through online bank transfers and deliver products by hand.
Thus, the new normal is now shaping to be business as usual, with more reliance on delivery, online chatting and conversations, online marketplaces, cashless payments and the thing most of us will miss most - human contact.
---
The views expressed here are those of the author/contributor and do not necessarily represent the views of Malaysiakini.