LETTER | Hoi An, located in central Vietnam, roughly halfway between Ho Chi Minh City and Hanoi, is a very unique and special city. As an ancient town it has a long history and is very much influenced by many different nationalities, notably the Chinese, Japanese, Portuguese, French and of course the Vietnamese themselves.
Unlike when we were in Ho Chi Minh, my children felt more comfortable and much happier here. Ho Chi Minh was strange and daunting, especially the traffic that consist of mainly motorbikes. My kids said they could not understand why almost every other motorist kept blowing their horn. Obviously, they had difficulties crossing the roads as they had never dealt with so many motorbikes in their entire lives.
Even walking along pavements in Ho Chi Minh became a challenge as the walkway spaces were taken over by parked motorbikes and petty traders. Many motorists ignored the green signs for pedestrians to cross. However, we noticed the locals were more adept, crisscrossing the roads fairly easily without getting knocked down.
Hoi An does not have such a problem. It was much easier and straightforward for my kids.
What makes Hoi An even more special and unique, apart from its low-rise, mixed architecture generated from different eras and styles, to my mind, is the current management of the local authority.
I could detect that the local authority personnel that are managing the city are obviously a group of very clever people. They have made a very bold move by banning all forms of motorised transport within the heritage areas of the city.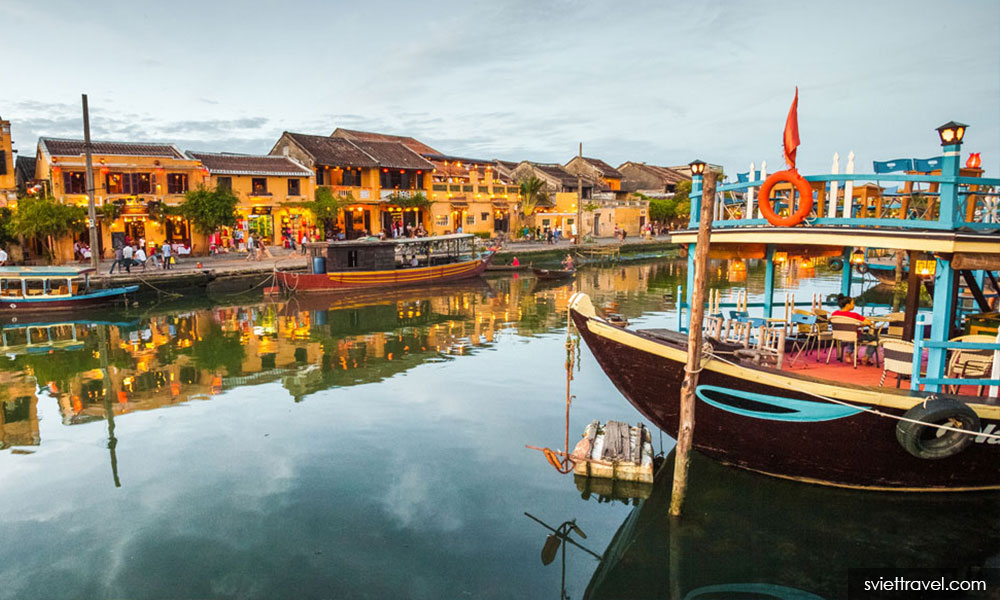 A pedestrian heaven
This is indeed a superb strategy that is well-accepted by tourists and foreigners alike as they do not have or own private transport while they are on holiday in Hoi An. Even the very rich tourists have to walk or ride a bicycle.
Limited time is allowed for deliveries to be made by motorbikes only. Otherwise, the narrow streets of Hoi An is opened only to pedestrians and bicycles only, a shining example of an approach to city management.
After two days in Ho Chi Minh, we took an overnight train to Da Nang, a 16-hour long trip in a cramped four-berth cabin. We left Ho Chi Minh at about 9pm and reached Da Nang, a distance of 935 km, the next day at about 2 pm. And what a relief it was to end up in a place like Hoi An.
It was pretty obvious that the rich do not travel by public transport in Vietnam. Only the poor and some odd tourists do. Then again, Vietnam is a classless society or a socialist state. Trains therefore have no grade or class and most likely offer a cheaper way to see the vast amount of the country.
Da Nang, which has a population of about one million, is a popular seaside city with long beach front favored by tourists, both locals and foreigners alike.
One could immediately detect that Da Nang is a booming city. There are countless tower blocks under construction within the city conurbation, and the beachfront where we stayed for two nights has a long street fronted by many seafood restaurants, cafes and clubs. Their clients appear to be mainly foreigners, and English is widely spoken here.
The city is vibrant, modern, and appeals to international tourists. In fact, the 30km drive that we took from Da Nang to get to Hoi An was quite scenic.
The road is a dual carriageway with the specifications of a highway, not choked with traffic and fairly well landscaped on both sides. The coastal side of the carriageway is dotted with many international hotels and five-star holiday resorts of various well-known names.
In Hoi An, I could not help but to compare with what we have back home, how we do things or manage similar historical streets or cities in Malaysia. It reminds me of our own historical and heritage cities like Malacca and Penang, the two notable ones which are perhaps quite similar in size and character to Hoi An.
It seems that the managers or administrators of these two historical cities in Malaysia are scared to introduce or to implement such an approach (of banning all forms of motorised transport) in case they receive backlash from owners of buildings, car owners and traders there. Or is it due to a lack of ideas?
Even Kuala Lumpur City Hall (DBKL) has only tried the approach out on a small section of Jalan Raja Laut once a fortnight, calling it a car-free day, which actually lasts only for a few hours on a Sunday morning. By 12pm the same Sunday, cars are back in droves. How pathetic, as many have actually commented.
Perhaps these local authority personnel should all go and learn how things were done in Hoi An and find out what makes the city so attractive and successful.
Malacca & Penang
Malacca and Penang are two classic cases where more roads are actually being planned or added at the expense of historical buildings and sites. Our city managers and administrators should rethink their city planning and management strategies.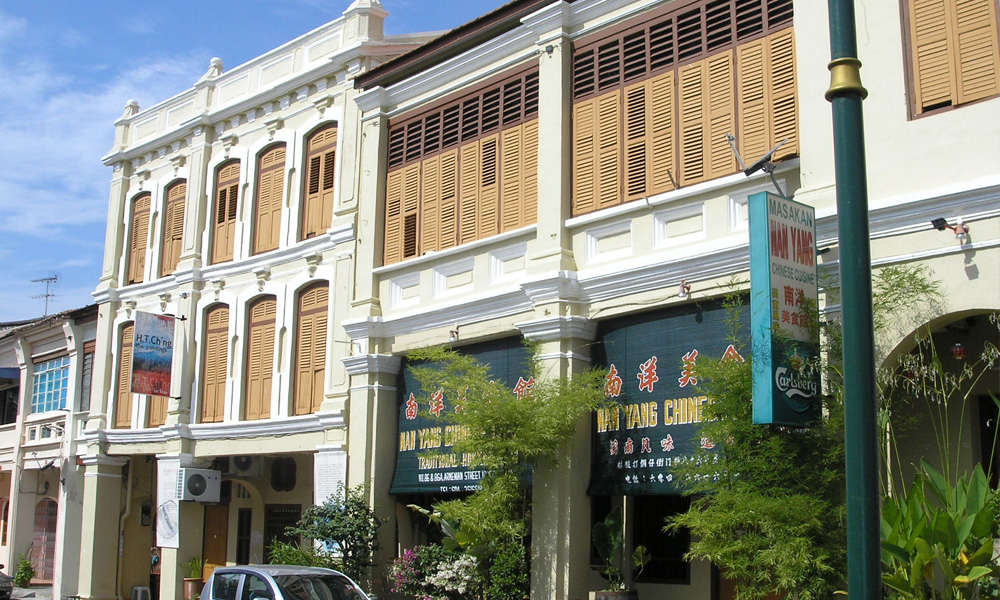 They should put more value on street management and not allow cars to dominate. Certain heritage parts of the city should not be catering towards cars anymore, in a similar way to how we now treat smokers in eating places.
The emphasis should be more on pedestrians and bicycles. There is a need to prioritise tourism revenue more than anything else, including introducing new policies to forgo car parking charges in those designated pedestrian-only areas.
In Hoi An, it appears as if half the Europeans on holiday were all in that city. Yes, that many foreigners were in the streets of Hoi An.
I suspect the entire trading economy in this city was built around the needs and requirements of tourist traffic. Apart from locating all the five-star accommodations outside the heritage area, which are mainly along the beach fronts, the city managers allow for service sector trades to mushroom within the heritage sites. In this way it encourages the tourists to flock to the heritage site till late at night, during which some cultural shows are performed.
The shops remain open till late. These include shops selling made-to-measure shoes, handbags and other leather goods, tailored clothes, silk, various international cuisine, and food and beverages, not to mention the small and specialised museums.
The way I see it, these sectors are dominated by locals and have been designed to serve mainly foreign tourists, with English being widely spoken. These activities are the ones that drive the tourism economy.
Malacca and Penang could easily emulate this approach and business concepts as we also have many tourism products that could be developed to drive the tourism economy in a more organised manner. And banning motorised transport within the heritage areas, such as roads surrounding A'Famosa all the way to Jonker Street in Malacca, for instance, must be the first step to be undertaken.
Similarly, Penang, which boasts Unesco World Heritage Site status, has not managed to incorporate any pedestrianised roads or streets on a permanent basis. As such, it does not add any real value towards attracting large volume of tourists and encouraging them to stay longer in such a place. This is a big loss to these two cities.
A city clogged with traffic is no longer attractive. Not when the tourists have other alternatives cities to visit. This is a very big lesson learned in Vietnam.
---
ROSLI KHAN currently works for the Ministry of Entrepreneur Development and is also an adjunct professor in technopreneurship at Technical University of Malaysia, Malacca.
The views expressed here are those of the author/contributor and do not necessarily represent the views of Malaysiakini.