LETTER | I read Pakatan Harapan's election manifesto with great detail as the time to decide on my vote is fast approaching. The teaser leading up to its release was remarkably exhilarating. The end product on the other hand, doesn't live up to the hype.
The manifesto is exhaustive and the promises made are unrealistic. Period. Numerous promises in the manifesto can only be possible with constitutional amendments that would require a two-thirds majority in Parliament. Realistically, neither side of the coalition is going to have that luxury in time to come. Therefore, the promises made are far-fetched.
Harapan's manifesto is very much a document that laments blame to Najib Abdul Razak's government, completely ignoring the fact that it was Dr Mahathir Mohamad that planted, fertilized, and harvested the mess. While we have seen Najib acknowledging limitations and faulty administration with 1MDB, Mahathir is yet to genuinely embrace his dark and dirty past.
Till today, Mahathir still defends his Project IC. He still insists his sons are self-made billionaires and no element of nepotism was practised. In 1999, PKR's youth chief Mohd Ezam Mohd Noor revealed secret documents of a meeting chaired by Rafidah Aziz (then International Trade and Industry minister) on approving shares to Mahathir's son. Rafidah admitted that Mahathir forced her to ensure the sitting committee approves shares to his son. Ezam was later slapped with a two years' jail sentence under the Official Secrets Act (OSA).
The late Tunku Abdul Rahman is mentioned multiple times in the manifesto when chiding the government. In actual fact, Tunku never favoured Mahathir in the first place. Tunku did a nationwide tour pleading with the people to reject Mahathir. Hence, if the words of Tunku are highly respected, then Mahathir should be rejected.
In the manifesto, Harapan has pledged to highly value the opinions and suggestions of the 'Duli-Duli Yang Maha Mulia Raja-Raja Melayu', abiding the constitution. Several respected sultans have publicly voiced disgust over Mahathir and have rejected the idea of him ruling again. In fact, the Kelantan palace had recently revoked a royal award conferred to Mahathir (photo), while Johor sultan has openly criticized Mahathir.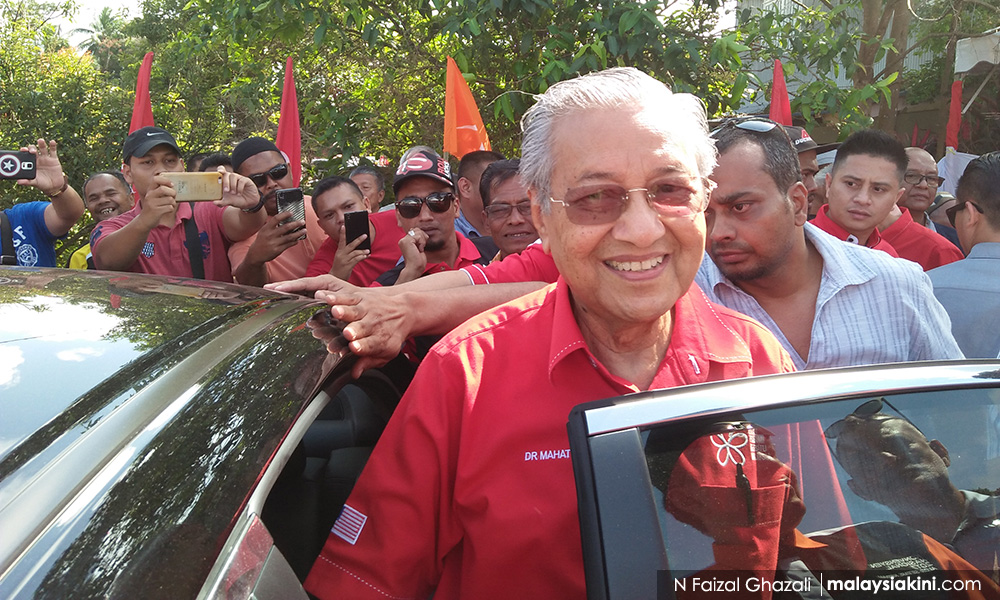 The current king is from Kelantan, and it is a clear indication that the king is no fan of Mahathir. If the manifesto is really true, then the opposition should withdraw Mahathir as their prime minister candidate and come up with another name soon.
The manifesto stressed on the notion that an international publication, The Economist, has ranked Malaysia second (after Russia) in the Crony Capitalism Index 2016. Singapore is fourth place in the same index. Does that mean Singapore is administratively the fourth worst and corrupt country in the world?
Whether crony nepotism actually impedes economic growth is a topic of international debate that has been unanswered. Alan Beattie in his book "False Economy" explained that Indonesia prospered under a crooked leader while Tanzania remained poor under a clean one.
The opposition also mentioned tackling corruption in their institutional reforms. DAP's Wong Tack quoted a Chinese proverb "If the water is too clear, no fish can survive" while saying that some amount of corruption is acceptable. This directly contradicts their own manifesto.
A significant promise was made on eradicating toll charges nationwide, with a special mention of PLUS. This same agenda has been on the opposition manifesto in the past. Has anything effective been done at the state level? How many toll charges have been cancelled in the opposition states? What about the Damansara-Shah Alam Highway (DASH), Kinrara-Damansara Expressway (Kidex), East Klang Valley Expressway (EKVE), and Petaling Jaya Dispersal Link (PJD Link)? Ironically, the Selangor state government owns shares in these highway concessionaires through their state-linked firms.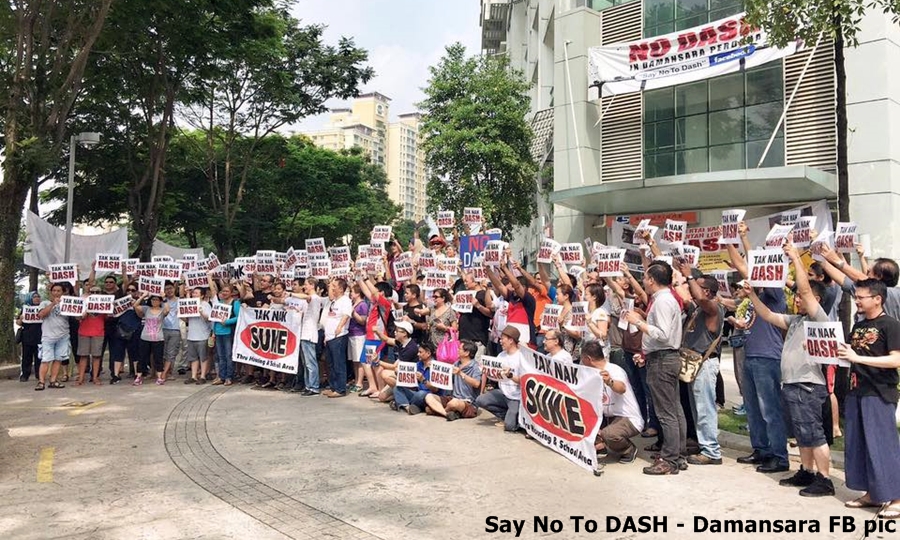 In one of the promises, a special commission will be formed to investigate scandals such as 1MDB, Felda, Mara, and Tabung Haji. What about the forex scandal, Carrian scandal, Maminco affair, Perwaja Steel scandal, Pan Electric crisis, North-South highway scandal, and Penang undersea tunnel? Why only mention scandals that involve Najib? Humongous public funds were allegedly lost in all scandals.
Everything wrong, irrespective of political ideology should be thoroughly investigated. The late Karpal Singh did not shy of castigating anyone that was faulty. He even tongue lashed his party member Prof Dr Ramasamy in the past. The Harapan today seems to blindfold themselves from wrongdoings of their own members.
Adolf Hitler started the Second World War because he felt Germany was shamed after the First World War and tried to prove that their country was also a great superpower. Hitler always believed that victory matters more over reality and the truth.
Likewise, having no principles and ignoring reality is never commendable. I would any day rally behind the old Harapan that held on to principles rather than the new Harapan led by an internationally acclaimed dictator.
---
The views expressed here are those of the author/contributor and do not necessarily represent the views of Malaysiakini.