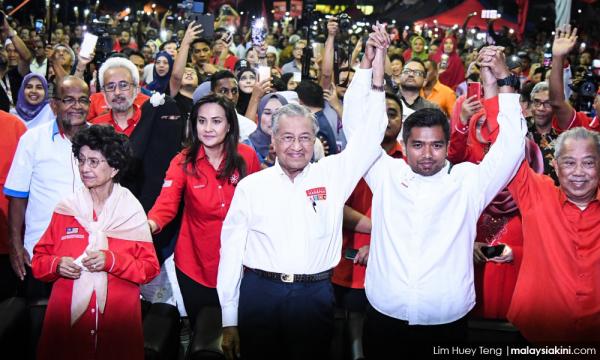 Win by-elections by not obsessing over them
COMMENT | Yesterday, we discussed the slide back into racist politics post-Semenyih. Today we look at what we can next expect of political parties, and what we can hope of them.
As this was Bersatu's by-election, we can start there, and perhaps with some of the more micro strategic questions, such as why Muhammad Aiman Zainali was chosen as a candidate.
In an interview between prominent journalist Sharaad Kuttan and Bersatu supreme council member Rais Hussin, Sharaad alludes to how Aiman's father was a member of Pekida, and asked whether this was a factor in his choosing.
Pekida is at best, a highly right-wing organisation; and at worst, the kind of organisation whose "worst" some avoid publicly describing for fear of repercussions.
In the lead up to Semenyih, Bersatu also admitted seven former Umno MPs into their fold, including the highly controversial Shabudin Yahaya...
To read the rest of the article, you need an active membership plan. Your membership expired on .
Renew Membership