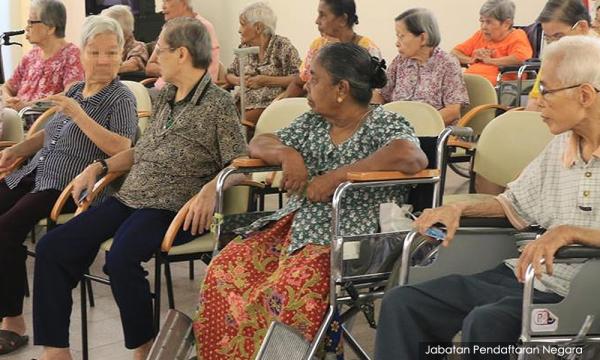 Filial piety still shines among the Chinese
COMMENT | What actually inspired me to pen this on this first day of Chinese New Year is the jottings by Tunku Mufuza, a former TNB lawyer, of his encounter with a young Chinese man at a food kiosk he operates in Putrajaya with his wife.
It was a heart-warming tale of a Malay couple's simple gesture of offering some kuih to the young man who could not balik kampung to Ipoh to celebrate the Lunar New Year because his boss has not paid him his salary. And this is on the morning of Chinese New Year's Eve.
The man, named as Tan by the writer, was teary as he thanked Mufuza's wife for her generosity.
"My wife asked him to take the three packets of kuih, too, when he came to buy two bungkus nasi lemak. They are not worthy of mention but they are from the bottom of our hearts. Keep the glow in your heart, young man, though you may not be able to spend Chinese New Year with your parents and siblings," Tunku Mufuza jotted.
From that episode, three topics came to my mind, which are worth putting into words. One, the empathy of the Malay couple towards the young Chinese guy, who was probably at his wit's end this Chinese New Year.
Ordinary Malaysians of all races are still supportive of one another and living in harmony despite the ugly issues of race and religion being harped upon by the few bigots and extremists in our midst.
Two, the prevailing bleak economic climate, which has caused untold suffering to many, Tan's boss, probably, and surely all salaried employees like Tan. But let's not discuss a negative subject on this festive occasion.
And the third is Tan's sadness at not being able to make it home to be with his family as he couldn't afford to because his salary has not been paid.
Although the Chinese New Year Eve's reunion dinner is an important feature, it is the children returning home to be with their aged parents, which is more noteworthy...
To read the rest of the article, you need an active subscription plan. Your subscription expired on .
Renew Subscription