The missing agenda in Malaysian education
COMMENT | After 60 years, what kind of society has our education system produced? What kind of people do we have now in wealth and in power? Where are we going next? What is our agenda for a new Malaysia?
Is our education system geared towards social justice, multiculturalism, and preparing children for the future of post-industrialism?
Is this being done through a rigorous curriculum that enhances mental capacity, multilingual mastery, and above all, a culture of teaching and learning using appropriate tools and available technology to affect the way we see and approach schooling in a uniquely diverse country such as Malaysia?
The missing agenda is the inability to grasp the meaning of the higher-order systemic change vis-à-vis the role of the individual versus the state, and the differences between education, schooling, and indoctrination.
In the last 13 years as a commentator, I have written about this repeatedly, most recently in a two-part piece on Malaysia's educational direction after the recent general election.
No new direction
My comments below are based on my observations as one who has been in the profession for more than 30 years, and blessed with the experience teaching in a variety of contexts both in Malaysia and the United States, and having studied comparative education systems as well as trends in international education.
The problem is what is being considered as a 'new direction' seems to look like a list of initiatives that have been done in the past, devoid of radical innovations, new ideas of social imagination and implementation.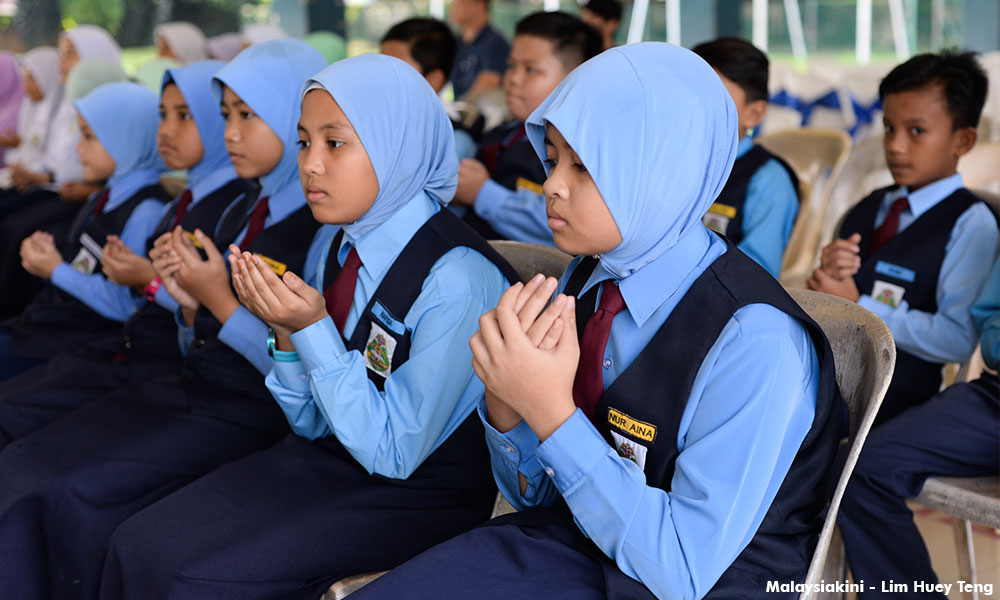 Yet the country's leaders want to venture into becoming spearheads in 'innovative' ventures – from a third national car produced by outsiders, to the best durians cloned to perfection.
Worse, our educational leaders are still trapped in the straitjacket of our own apartheid system, still clinging on to the idea that only Malays-bumiputera have special rights.
Billions of ringgit continue to be poured into ensuring that only this group will advance socio-economically, so that the ethnic hegemony and false sense of superiority can continue. This is Malaysia's human resource tragedy.
Yet we wish to emulate Japan, Korea, Finland and other advanced countries, though we cannot tell the difference between apples and oranges (or durians and melons in this case).
Essentially, we cannot distinguish between a homogenous and heterogeneous society in our planning for educational success, through eliminating racial discrimination and promoting inclusivity and diversity.
We continue to fail, philosophically. We have to get out of this quagmire. For the sake of our children and the future of the nation.
Reading about the 'major initiatives' taken by the Pakatan Harapan government to radically alter the course of the education system – breakfast programmes, mastery of three languages, black shoes, black socks, improving the status of Bahasa Malaysia, having a school manual for moral values, reduced workload for teachers, increased funding for tahfiz and Malay elite schools – lead me to ask one question.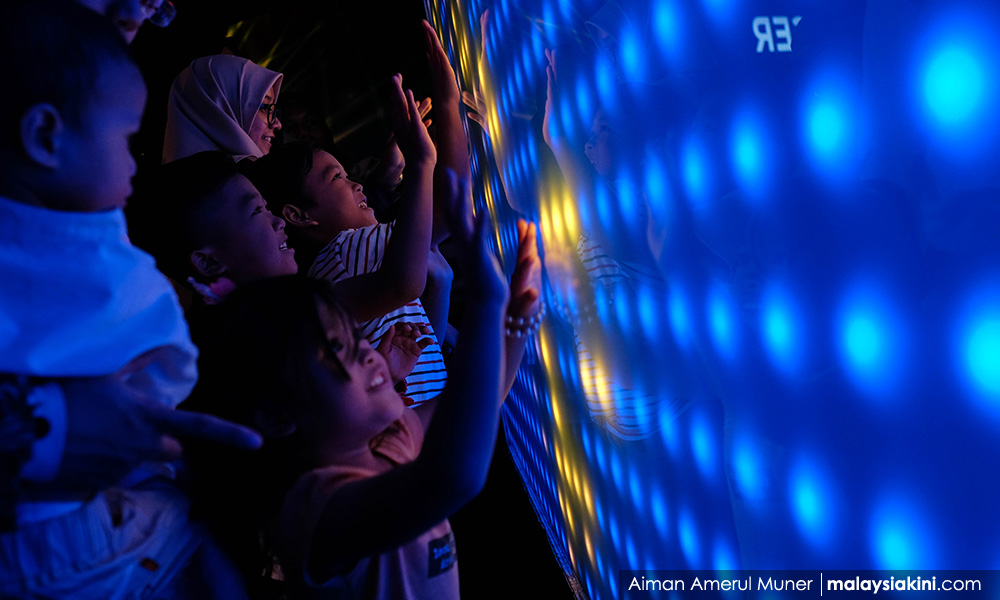 Where is the innovation to alter the landscape of our children's imagination, make schools more inclusive, create happy thinkers and movers and shakers, and most importantly, dismantle the apartheid altogether?
Or in other words, where is the right stuff that will make our society great? Where is the agenda that ensures no child will be left behind in the Malaysian Malaysia Malaysians voted for?
Borrow wisely
In countries that excel in education, diversity and free thought are not only values that are appreciated, but tenets of human rights that have been transformed into policies.
Strong liberalism, in the absence of the spectre of bigotry and extremism, drives these societies into a future characterised by respect for the rights and dignity of all races, and the constant attempt de facto and de jure to maintain peace, justice, and security through the measurable goal of sustainability.
Hence the models of successful social democratic countries such as Finland, Norway, Switzerland, Denmark, Iceland, Ireland, Luxembourg, and Sweden. Compare these to the dynamics of failed nation-states such as South Sudan, Somalia, Yemen, Syria, Central African Republic, DR Congo, Sudan, and Afghanistan – countries with dead serious problems of race and religion, and of course, political economy.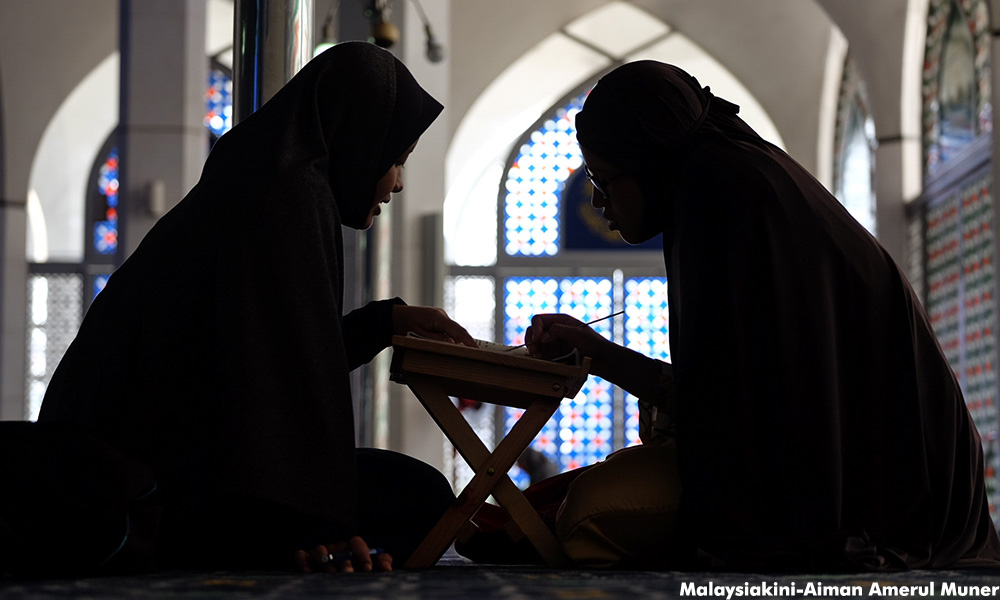 In fact, by the measurement and standards of what constitutes a truly Islamic country, the nation of 'kafir' that is Ireland stands up as a model. Not Saudi Arabia, Iran, Yemen, Pakistan, or indeed, Malaysia.
The idea that Islam teaches cleanliness and any Muslim country ought to have citizens that value such a virtue is not evident in many of the so-called Islamic countries. One has to look for this Islamic virtue in a country like Japan – one founded upon Shintoism, known for its radical ideas of cleanliness and being one with the spirit of nature.
What we have instead is more funding for more Malay-Muslim educational institutions. More delays with recognising the United Examination Certificate (as if we need rocket scientists to solve the simple issue of an entry-level examination). More emphasis on Islamisation with more funding for tahfiz schools (even if we're unsure if they are registered with the Education Ministry).
More money for MRSM schools – a breeding ground for an elite class who have been propping up race-based political parties in the school system's 40-year history.
These are amongst other 'new directions' that will not, in all honesty, work towards building a Malaysian culture based on the principle of national unity. These initiatives are useful for the purpose of divide and rule.
So, how do we address the missing agenda in Malaysian education, so that rhetoric can match with reality and be translated into action plans that will benefit every Malaysian child and adult?
Instead of constantly looking outwards for models of educational sustainability, constantly falling into the trap of failed ventures because borrowed models are not understood clearly, why not look inside of our national psyche and craft our own educational praxis based on a sound multicultural philosophy?
In the end, will it be another generation of wasted development, because we do not have the right direction?
What then must be done?
---
AZLY RAHMAN is an educator, academic, international columnist, and author of seven books available here. He grew up in Johor Bahru and holds a Columbia University doctorate in international education development and Master's degrees in six areas: education, international affairs, peace studies communication, fiction and non-fiction writing. Twitter @azlyrahman. More writings here.
The views expressed here are those of the author/contributor and do not necessarily represent the views of Malaysiakini.