Cooking "is not magic".
"It is tradecraft. Like shoe-making, hairdressing. Like being a housebuilder.
"Learn the basics. Then take your time to learn some more and master that craft."
These are the words of Darren Chin, 43, owner of DC Restaurant in Kuala Lumpur and one of the very few dining establishments in Malaysia to recently earn a Michelin Star.
For the "basics", Darren said right after Form Five, he spent two years at UOW Malaysia's Selangor campus to earn the Diploma in Culinary Arts.
That done, he spent many years practising in his family business: Dave's Deli, which is a part of Malaysia's culinary history all by itself.
It was started by Darren's father, David, in 1989 and it gave birth to Malaysia's first 1/4 chicken roast plate, taking Malaysia by a storm.
After many years, Darren took the next step in which, during his era, was a bold one: he went to Paris to study at the venerable Le Cordon Bleu school and after three years, returned to Malaysia, eventually opening DC Restaurant in 2014 in Taman Tun Dr Ismail, Kuala Lumpur.
The fundamental training Darren started out with, a Diploma in Culinary Arts, exists today in UOW Malaysia even after about two decades.
About 20,000 students have earned this diploma ever since it was started in 1987.
Today, students practise with RM6mil worth of kitchen equipment, equal to what equipment you would expect to use in any five-star commercial kitchen in top hotels and restaurants.
On top of learning the incontrovertible fundamentals of cooking, plus even nutrition and food hygiene, students must grasp the economics of the food and beverage sector by spending a whole semester operating and managing the campus restaurants..
"It is very real. They must not make losses. Their menu must be delightful and attractive, yet profitable. Their market is the campus population, but they can market their café to everyone in Penang too," said Cindy Loh, Head of the School of Hospitality, Tourism and Culinary Arts (SHTCA) at UOW Malaysia.
Obviously, this is one of the most challenging semesters of the campus' culinary arts students.
Students are allowed to study the menu items created by past students who helped keep the campus restaurants alive.
"We teach them how to introduce newness while keeping within the culinary trend so that the market will not balk and find their ideas too new," Loh stressed.
To understand more about the Culinary Arts programs, call UOW Malaysia at 03-5565 0538 (Klang Valley) or 04-238 6368 (Northern Region).
Besides Darren, other alumni of UOW Malaysia had also earned recognition when Michelin Guide recently scoured Kuala Lumpur and Penang to include eateries in these places into its guide.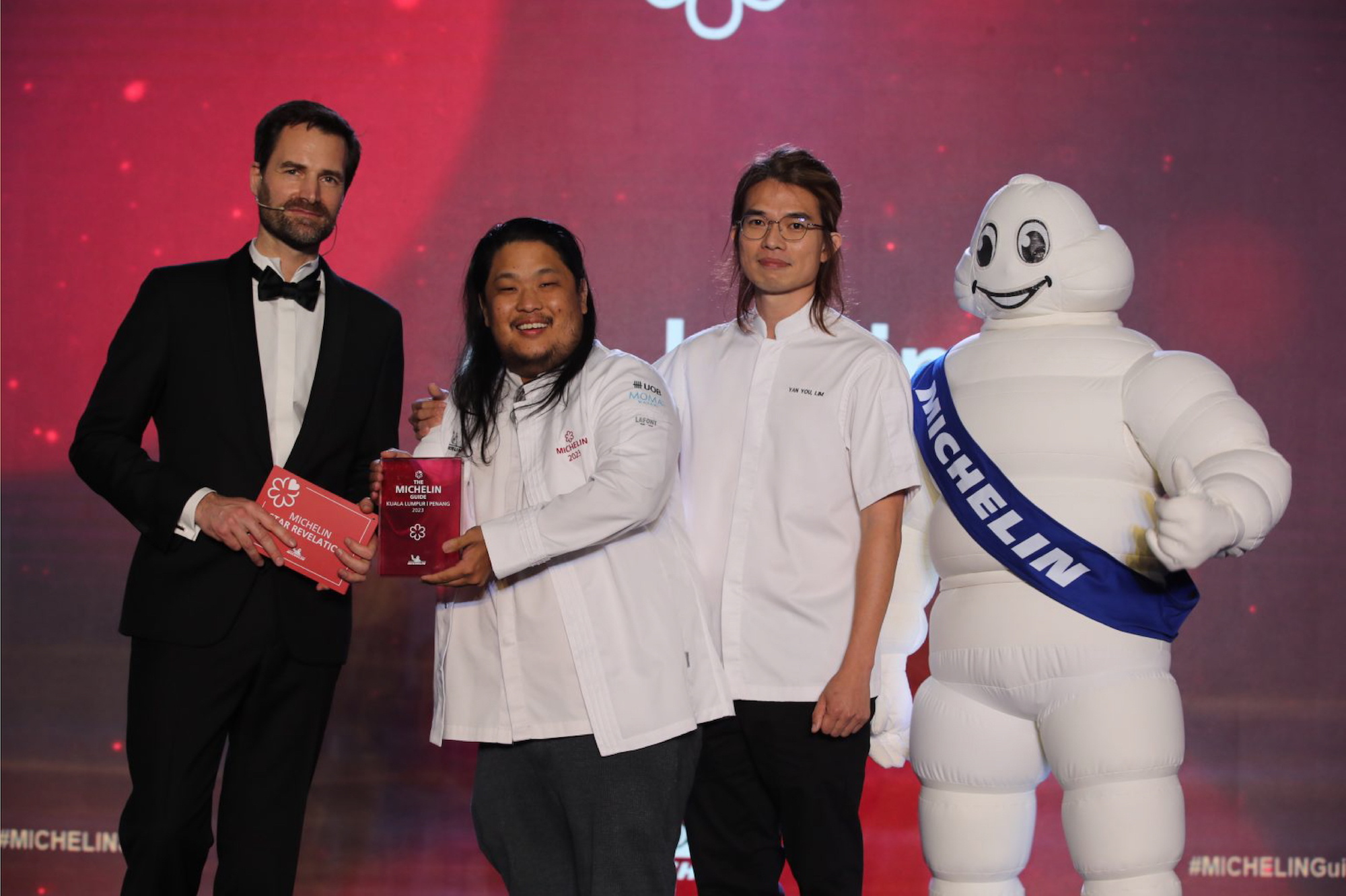 They include Chef Kim Hock, owner of Restaurant au Jardin - earning one Michelin Star, and Chef Lim Yan You, earning the Michelin Young Chef Award.
Also earning one Michelin Star is Dewakan Restaurant in Kuala Lumpur, which was incubated in UOW Malaysia.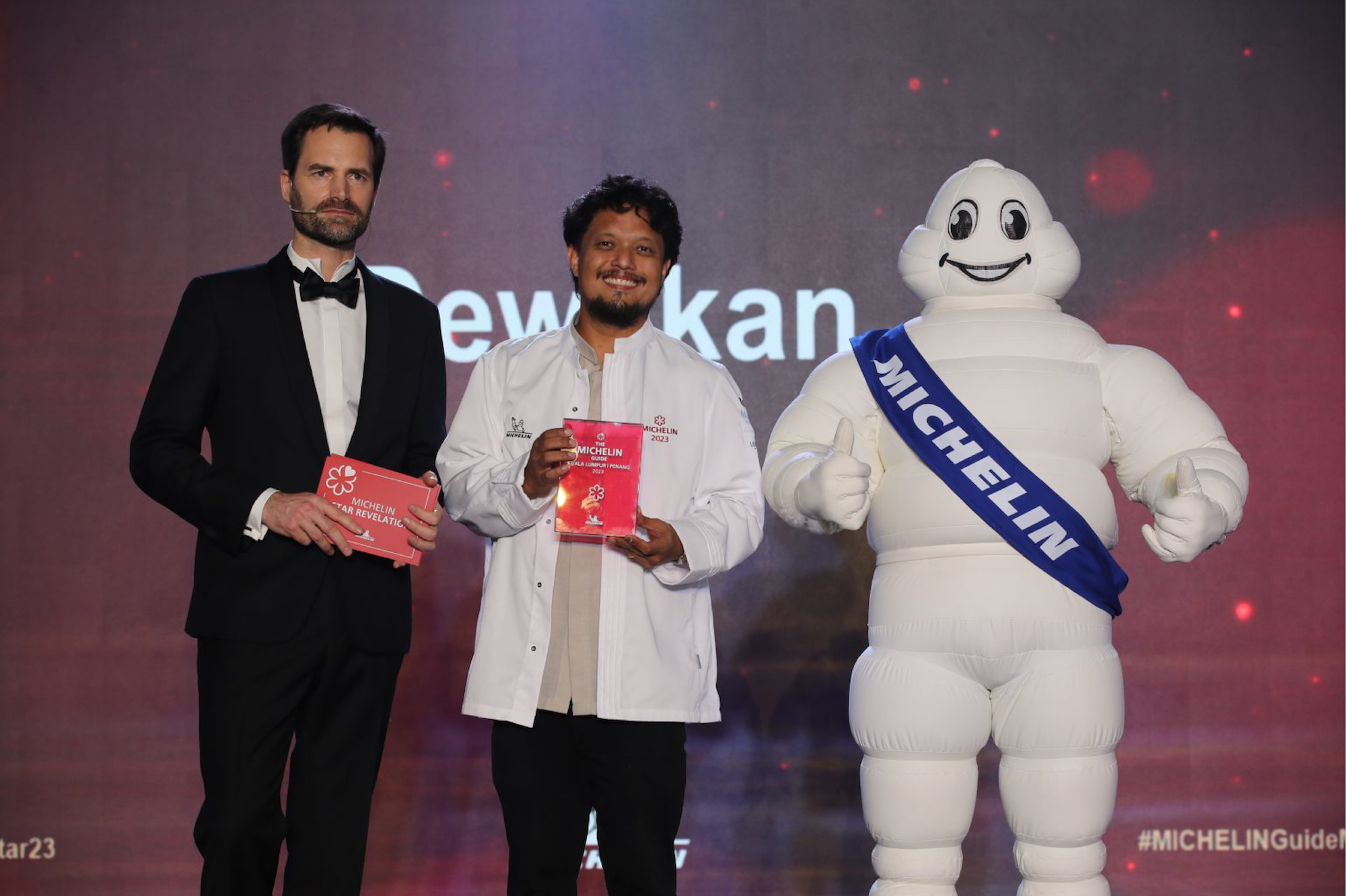 For those who are wondering what a French tyre-manufacturing company has to do with gastronomy, it began in 1900 when there were fewer than 3,000 cars in France.
The founders of Michelin found it hard to sell tyres, so they published a book called the Michelin Guide. It had driving and car maintenance tips and they included suggestions for restaurants they felt were worth going to.
A restaurant given one star in the Michelin Guide meant "a very good restaurant in its category". Two stars meant "excellent cooking; worth a detour". Three stars: "exceptional cuisine; worth a special journey".
The idea was to get people to drive out in search of good food, causing them to change tyres more regularly.
Remember that no messaging groups or social media existed in 1900, so for the then wealthy car owners, such culinary suggestions became such a hit that the Michelin Guide grew to become a purely culinary guide.
The French took it seriously. Michelin inspectors visited restaurants anonymously and wrote detailed reports for the team to review.
Michelin – until today – hires full-time inspectors who are experts in food, culinary arts and hospitality.
They are encouraged to keep their profession a secret even to family and friends; they are barred from speaking to journalists and revealing their identities to restaurant operators.
---
This content is provided by UOW Malaysia KDU.