You can choose to be fit and happy.
Not every day will be good, but there will always be something good in every day.
You can choose to let sad things roll off your shoulders and be thankful for the things that happen every day that make you fit and happy.
And for UOW Malaysia KDU's Happiness Project 2022, a helpful tool for undergraduates to remember all the happiness surrounding them is fast becoming the in-thing.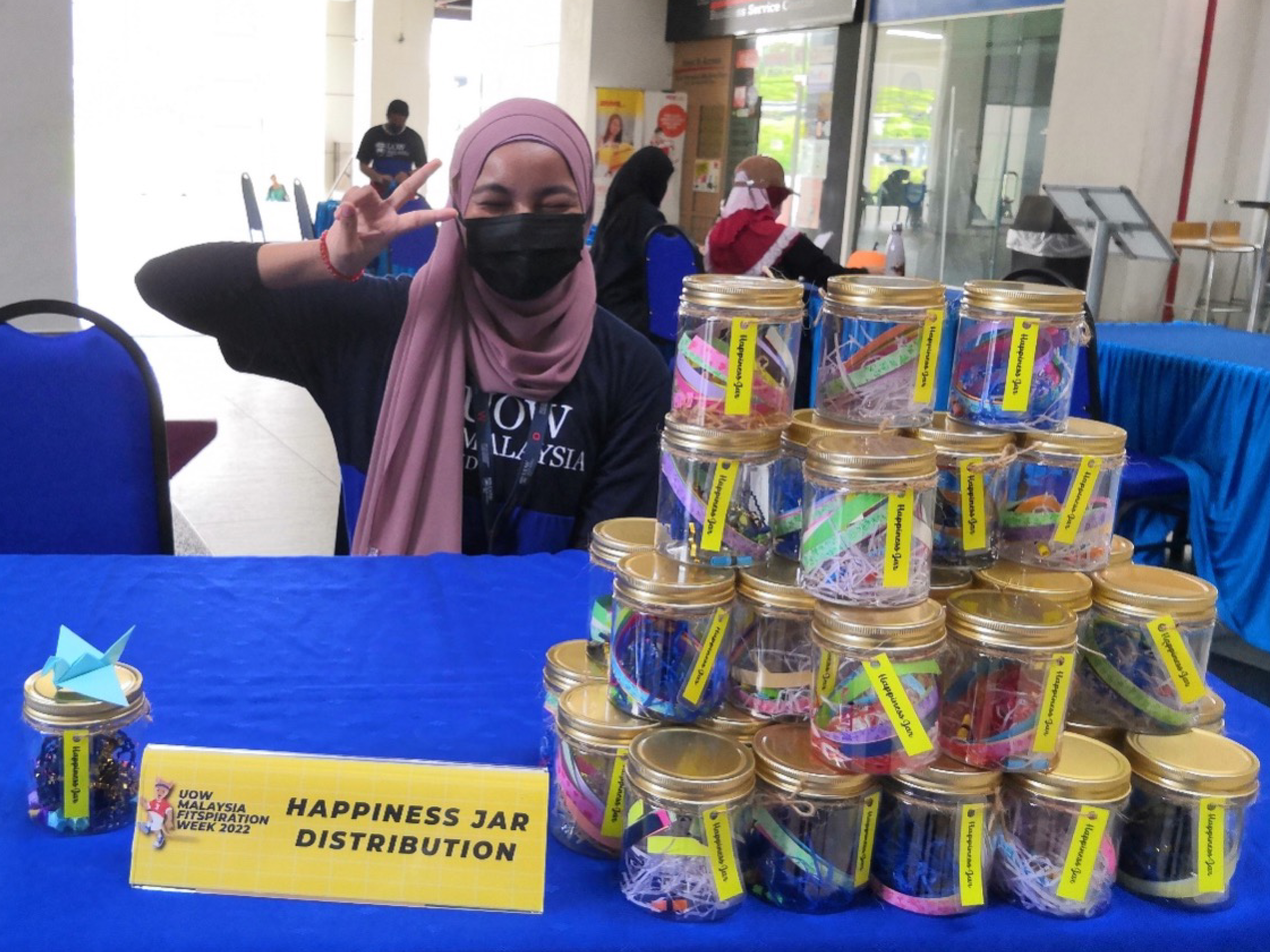 "It's called the Happiness Jar and it serves as a visual reminder of how much we have to be thankful for," said Student and Alumni Centre senior manager Mitchell Liong.
It is a project, he said, that was inspired by Elizabeth Gilbert, author of the best-selling novel 'Eat, Pray, Love', which later became a heartwarming movie that topped the box office for 10 days.
The rule of the Happiness Jar is simple: write a short note on a scrap of paper about something pleasant in your day, fold or roll it up and keep it in the jar (forget about the sad parts of the day).
"As time goes by, open the jar and read the messages you wrote to yourself. You might be surprised by how many good times you had and had forgotten," Liong added.
The campus gave out more than 100 Happiness Jars to any student wanting to keep one, complete with colourful strips of paper to write their notes and four or five positive quotes rolled up inside to start the ball rolling.
This was just one part of UOW Malaysia KDU's Happiness Project 2022, held from Oct 11 to 14 together with Sports Carnival 2022.
Both events, Liong explained, were part of UOW Malaysia KDU's Fitspiration Week.
Fitspiration Week is one of the initiatives under the Youth Empowerment Plan, in which its main objective is to cultivate a physically and mentally healthy lifestyle among students.
The events were held to mark World Mental Health Day and National Sports Day.
Also a crowd puller in Happiness Project 2022 was the Happiness Board.
Students were free to take a sticky note and write an uplifting message to be posted on the board, which ended up with over 500 happy messages.
"We were glad to see every student who passed by stopping for several minutes to read the happy messages left behind," Liong said.
Many more activities were held, designed to help students learn wholesome ways to de-stress including an Origami Corner, Board Games Corner, Happiness Challenges Corner, and Music Talk Corner.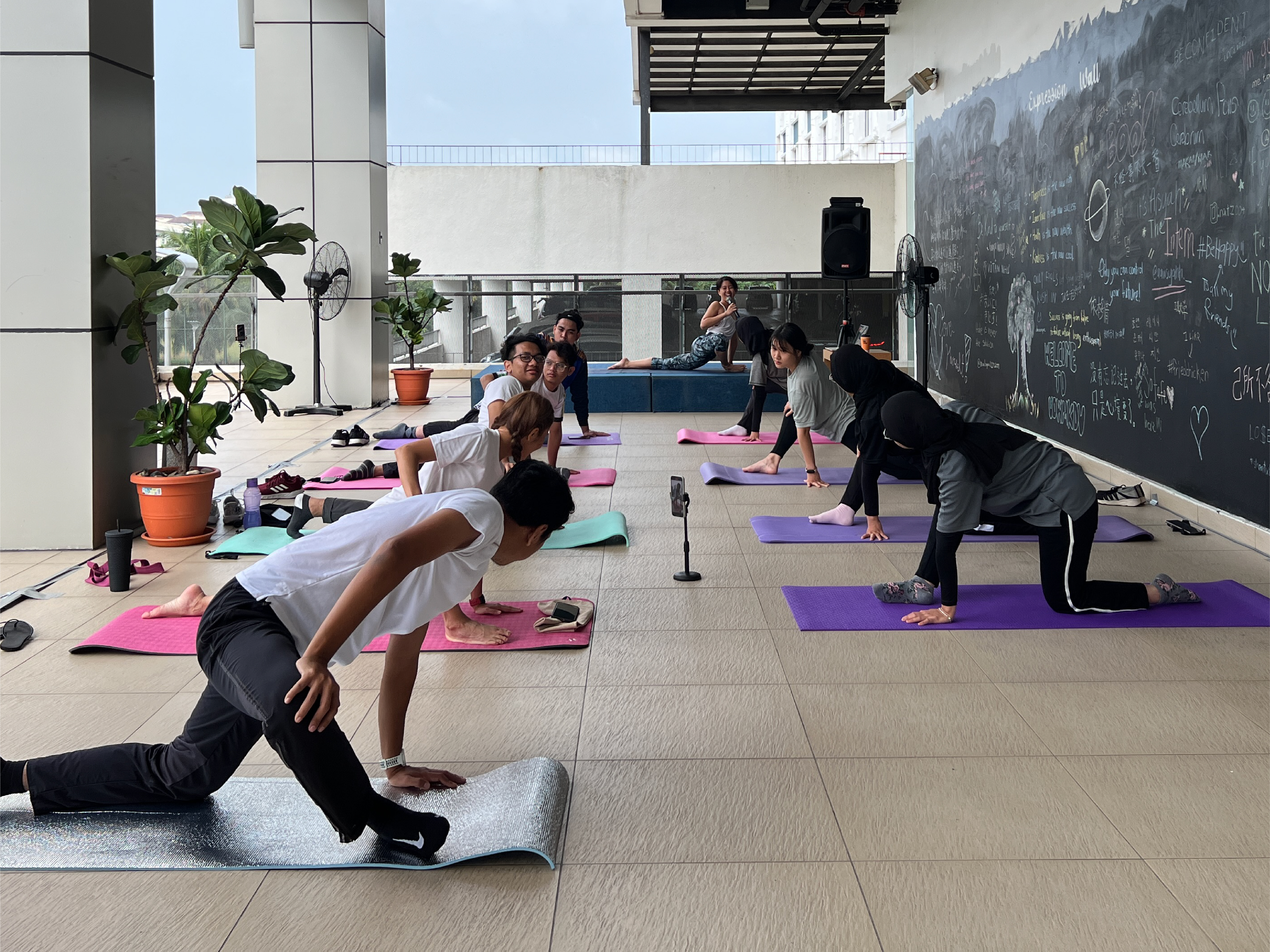 There were vendors selling desserts, accessories, plants, coffee, and even fun stuff like Sandtray Therapy, Tarot Card reading, yoga and meditation sessions.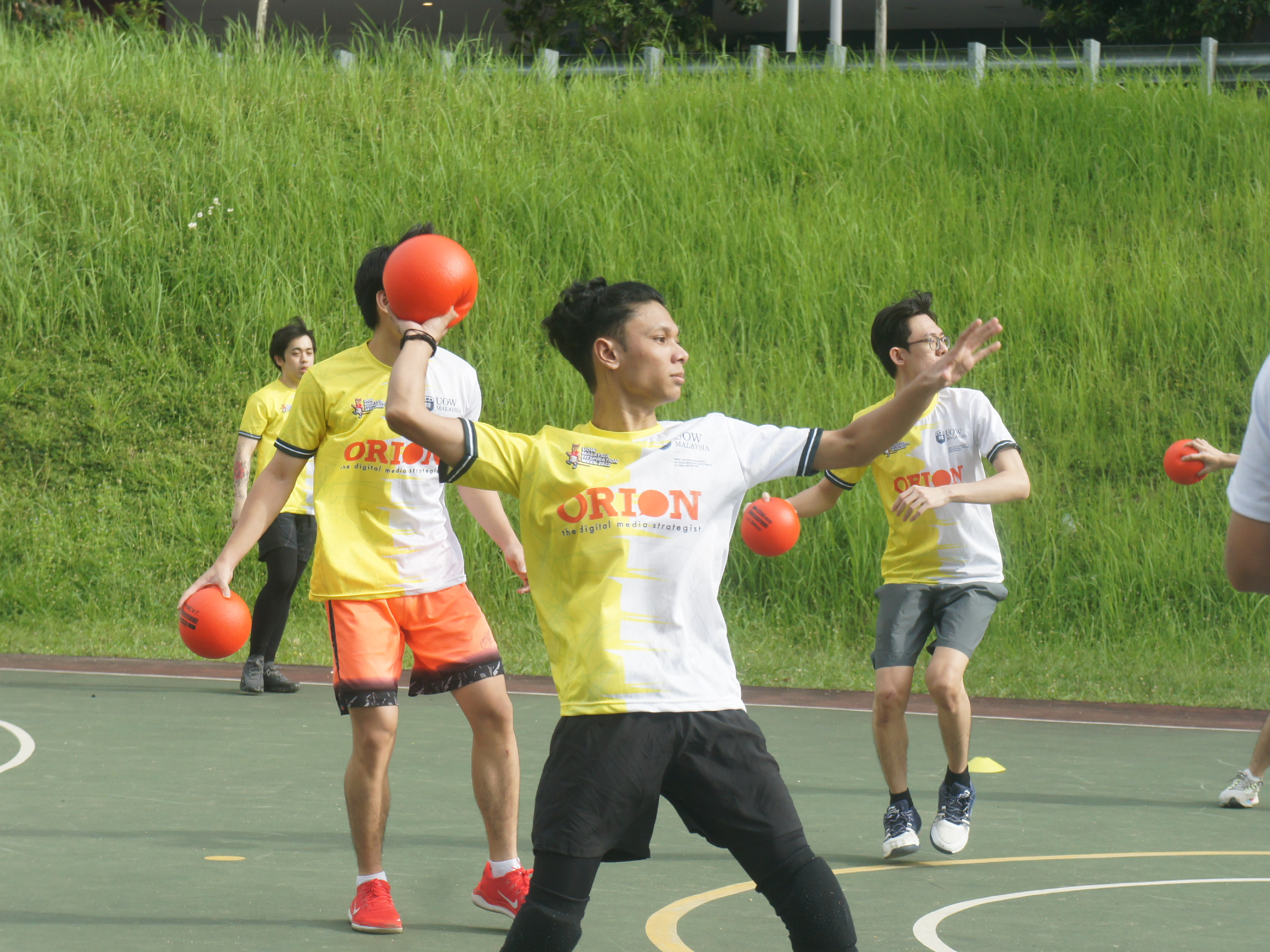 Sports Carnival 2022 happened at the same time to add some adrenaline-pumping fun with events from futsal to badminton, dodgeball, volleyball, captain ball, 3-on-3 basketball and netball.
There were even 'silly' matches, including Tug of War, Sack Run and Ping Pong Race.
Liong said UOW Malaysia KDU's Student and Alumni Centre and also its Student Services Department shared the honour of helping its student population cultivate healthy lifestyles that would lead to a conducive work-life balance for them in the future.
"We help students excel academically while at the same time guide them to become responsible global citizens, have great people skills and a knack for thinking out of the box and share a love for the intangible joys in life.
"It has been a decades-long pursuit and we have produced a proud lineage of successes," he added.
For more information about UOW Malaysia KDU, please visit www.uowmkdu.edu.my.
---
This content is provided by UOW Malaysia KDU.
Interested in having your announcements on Malaysiakini? Contact the announcements team at [email protected] or whatsapp on +60 17-323 0707 for urgent matters.