Brands and companies used to focus on traditional forms of marketing. This included publishing advertisements in newspapers and magazines, plastering advertisements on billboards with heavy traffic, sending brochures through direct mail, and finding airtime to broadcast a commercial on TV or radio.
However, with technological advancements, digital marketing has become a crucial and integral part of many businesses to meet potential consumers online.
Above photo by Alexander Shatov on Unsplash
What is digital marketing?
Digital marketing is a method where brands and companies convey promotional messaging via the internet, technological devices, social media, and other digital communication platforms to connect with potential customers.
The presence of digital marketing is evident in the subscription emails that get delivered to your inbox, the advertisements you see while scrolling through social media, and the suggested results that appear on your browser. Any marketing campaign involving digital communication is classified as digital marketing.
What is a digital marketing course?
A digital marketing course provides individuals with the knowledge and skills needed to apply digital marketing techniques to aid businesses market their products and services online. With a digital marketing course, there are various fields that individuals can pursue, including search engine optimisation (SEO), social media marketing, pay-per-click, content marketing, email marketing, mobile marketing, marketing analytics, and affiliate marketing.
Is digital marketing in demand?
Nowadays, it is rare to see people reading newspapers and magazines, especially since it is common to receive the latest news updates and pop culture trends online. As a result, many businesses that may have previously relied on traditional marketing methods are now turning to digital marketing.
Digital marketers are in high demand all across the world, and they have the opportunity to work with a wide range of customers. They can find work in almost all industries, including media companies, marketing, food and beverages, education, and much more.
What do you learn from a digital marketing course?
A digital marketing course aims to prepare students for a career in online communication and business. This means that students will be taught to understand online consumer behaviour and to practice online business strategies.
Digital marketing courses have two pathways; one is the business route, while the other is the communication route. For example, a bachelor of business in digital marketing would inform individuals more about the business aspects of digital marketing, like accounting, economics, and marketing. On the other hand, a bachelor of communications in digital marketing will focus on advertising and building creative content.
Some of the subjects that students will be exposed to upon learning this course include:
Content marketing.

Social media marketing.

Email marketing.

Mobile marketing.

Search engine optimization.

Search engine marketing.

Web analytics.

Digital marketing strategy and planning.
Is digital marketing an easy course?
Like many other professions, digital marketing requires successfully mastering a core set of hard skills. This means that students would need to have a lot of patience and perseverance to pursue such a field, but with hard work and consistency, it is possible to make digital marketing a manageable course.
Why enrol in a digital marketing course?
Enrolling in a digital marketing course can benefit those with a passion and desire to work in such a field. Besides the drive for the career, there are various other reasons to enrol in a digital marketing course:
Growing demand for digital marketers: As mentioned above, many businesses realise the importance of digitalising their operations, which means that there is a growing need for experts in the field to help them promote their services. The ever-increasing demand results in more job opportunities in this field, so pursuing a career as a digital marketer is a viable option, and you are highly likely to secure a job.

It is easy to start a career in digital marketing: The career field of digital marketing is inclusive since individuals from any background can switch to this field as long as they have the certifications and experience to do so. Individuals who have completed a bachelor's degree can get a certification in digital marketing regardless of what they had studied prior.

Gives you entrepreneurial skills: There is a correlation between being an excellent digital marketer and a dynamic entrepreneur. By studying digital marketing from an accredited institution, individuals can learn various communication and social skills that can help them become experts at promoting the brand they represent, allowing them to stand out from competitors.

A diverse range of jobs can be pursued as a digital marketer: There are further specialisations within the field of digital marketing that can cater to a specific niche that individuals may be interested in. For instance, some of the disciplines include social media marketing, email marketing, offline marketing, and influencer marketing. Additionally, digital marketers can work remotely by choosing clients and projects overseas as long as they have the professional skills, so it is a job that is accessible regardless of where you are located.

Digital marketers have a high salary potential: According to Indeed and PayScale, the average base salary for a digital marketer in Malaysia ranges from RM 40,409 to RM 42,920. PayScale indicates that digital marketers with less than one year of experience can expect to earn a salary of RM 32,466 per year, and those with 1 to 4 years of experience can expect to earn RM 40,924 per year. A digital marketer with 5 to 9 years of experience can expect to earn an average of RM 62,983 per year. These are existing salaries, but with the growing demand, the salary packages are likely to increase in the future.

Digital marketers can be assured of their job security: Digital marketing has proven to be recession-proof due to its importance in various sectors. There is a constant need for digital marketers as long as the workforce utilises technological devices for business operations. Plus, the past two years of the coronavirus pandemic have caused many businesses to move their operations online to target new audiences and methods to market their services and products, further contributing to the demand and need for digital marketers.

Digital marketing combines creativity and hard work: With digital marketing, individuals can combine their artistic visions with the goals of meeting the deadlines and targets assigned to them. By gaining in-depth knowledge of the subject, individuals can express their creative side when working on marketing ideas, like graphic designs, video content and photoshoots.
How long is a digital marketing course?
Pursuing a diploma in digital marketing, which the Malaysian Qualifications Agency accredits, usually takes around 2 to 2.5 years to complete, while a degree would take around 3 years. It is also possible to study digital marketing via courses or certifications. These options would take a shorter amount of time depending on the content covered and could range from a few days to months.
Who should take a digital marketing course?
Anyone with at least a bachelor's degree is capable of taking up a digital marketing course, so it depends on the individual and whether they are interested in it. The following is a list of skills that are recommended for individuals to have before taking a digital marketing course:
Data analysis.

Marketing analytics.

Content creation.

Email marketing.

Storytelling.

Creative problem-solving.

Adaptability.

Search engine optimization.

Search engine marketing.

Customer relationship management.

Communication skills.

Social media marketing.

Basic design skills.

Video marketing.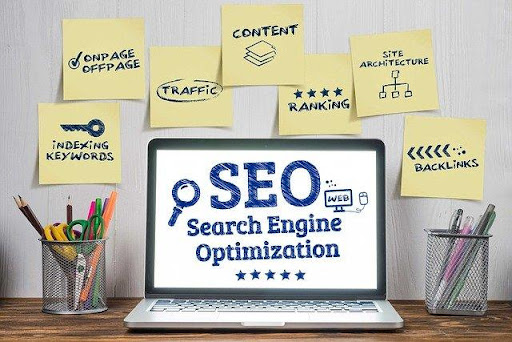 Image by Diggity Marketing from Pixabay
What to do after a digital marketing course?
People can pursue a diverse range of jobs upon taking a digital marketing course. Some of the jobs include:
Digital marketing specialist.

Social media marketing executive.

Digital copywriter.

SEO content writer.

Content creator.
Digital marketing course in Malaysia
Here at UOW Malaysia KDU, we offer a Bachelor of Art (Hons) in Digital Media Production. Our program, which spans 3 years, was created to educate students with comprehensive knowledge of creative media and computing.
How much is a digital marketing course?
Our Bachelor of Art (Hons) in Digital Media Production costs around RM 73,635 for local students and RM 82,655 for international students.
Can I learn digital marketing by myself?
Digital marketing is a challenging course that requires consistency and dedication. It is possible to learn it by yourself via the various online courses, but it can pose a challenge to do it independently. Additionally, not all online courses are reputable, so it would save a lot of money and time to directly enrol in institutions with proper accreditation.
Conclusion
Digital marketing is a career that has increased in demand and is easily accessible for anyone interested in it. If any of the above sounds like compelling reasons to pursue a career in the field, then wait no longer and apply to our Bachelor in Arts program, which can help you master the critical skills you will need as a digital marketer.
---
This content is provided by UOW Malaysia KDU.
Interested in having your announcements on Malaysiakini? Contact the announcements team at [email protected] or whatsapp on +60 17-323 0707 for urgent matters.