Speaking in Bahasa Malaysia was a bit awkward at first when Annathalia Sandy Anthony went to Utropolis Glenmarie in Shah Alam, Selangor, to study.
She is Kadazan and grew up in Putatan District, a seaside town on the west coast of Sabah.
"We do speak Bahasa Malaysia in Putatan, but the way we say some words -- our accent and slang -- is strange for other Malaysians," she recalled.
Sabah is one of the most culturally diverse lands in the world, with 42 official ethnic groups that stem over 200 sub-ethnic groups, each with its own language or dialect, beliefs and cultural observances.
Thank goodness for friends on her campus, Annathalia Sandy quickly picked up the local accent and made minor adjustments to her intonations for easier communication.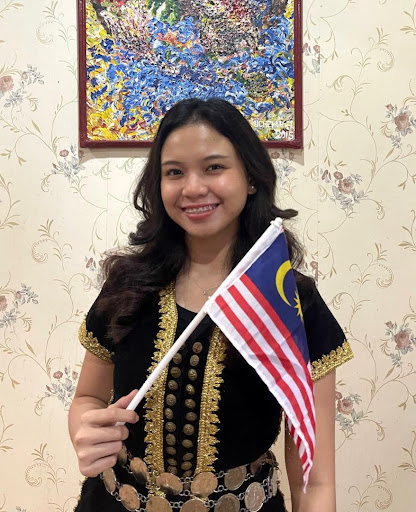 For SPM, she bagged 10 As and that gave her the boon of a full scholarship from the Petronas Education Sponsorship Programme.
Now 19, Annathalia Sandy is into the second year of her Cambridge A-Level at UOW Malaysia KDU; she took up the Law, Economics and Mathematics subjects.
(Cambridge A Levels is an international external examination which gives students credentials for entry into almost any university in the world.)
While going to Peninsular Malaysia for holidays was something Annathalia Sandy had done many times, leaving her family and staying on a campus hostel.
"I am so close to my housemates, my course mates and other Petronas scholars on my campus now.
"When people know I am from Sabah, they ask me so many questions about the state and I really love it.
"I hope all Malaysians will visit Sabah and see how we are different, yet the same," she said.
But Annathalia Sandy has yet to hop over to attractions in Malaysia such as Penang, Melaka, Port Dickson or Cameron Highlands on the peninsula. Every time she gets a semester break, it is back to Penampang for her.
"I think it is natural to miss home, and I don't think my mother will let me spend my holidays somewhere else," she laughed.
On every homecoming trip, the first gastronomic delight she must have is Putatan's tomyam from a specific restaurant in the town.
"I tried local tomyam many times and they are good. But there is something special about tomyam in my town. I don't know how to describe it. It's just cooked so much better there," she said.
That aside, she dearly misses dishes that can only be found in her hometown: penjaram and hinompuka, fried fish with bambangan and ambuyat with fish soup.
With Malaysia Day on sept 16, Annathalia Sandy said she felt her love for her country more strongly when she reflected on the vast variety of cultures contained in one nation.
"It's a time when I realise that our differences make us closer," she said.
Diversity among people is embraced and celebrated at UOW Malaysia KDU, said its Student and Alumni Centre Senior Manager Mitchell Liong ( 梁梓鍕 ).
"We take it even in the global sense because our student body comprises 43 nationalities with over 450 international students" he added.
Liong said from interactions with international students at UOW Malaysia KDU, he discovered that the global perception of the nation was that it was one that welcomed people regardless of race, creed or belief.
"It gives us pride that we are seen this way.
"Historically, our Straits of Malacca and South China Sea were the focal points of the world's trading route for centuries and people from around the world came here to meet and trade.
"That is amazingly still happening even today for us as educators," he said.
Liong said studying on a campus with a global population of diverse cultures was crucial for university students to develop a borderless perspective.
"To borrow a cliché, we don't want our students to be 'frogs in a well'.
"While they learn, we want them to feel how large the world is and let global issues paint the insights they get as they learn," Liong added.
For more information on the global diversity of learning at UOW Malaysia KDU in Selangor or Penang, visit www.uowmkdu.edu.my.
---
This content is provided by UOW Malaysia KDU.
Interested in having your announcements on Malaysiakini? Contact the announcements team at [email protected] or whatsapp on +60 17-323 0707 for urgent matters.