With a waiver of RM2,000 per A-Levels subject at UOW Malaysia KDU, students with the aptitude for in-depth learning and exam-based studies stand in good stead to excel.
Almost no other pre-university pathways in the world are as globally recognised as the Cambridge Assessment International Education's A-Level, and with good reason.
"A-Levels has long been considered the gold standard for pre-university studies. It allows for an in-depth fundamental knowledge and because you only choose two to three subjects, you then cover your chosen subjects extensively," explained Associate Professor Ts. Dr. Tan Chin Ike, who is the Principal of UOW Malaysia KDU College.
There are no compulsory subjects at A-Levels, so students can choose subjects they enjoy which are related to what they intend to study later and spend about 1.5 years focusing on them.
If you enjoy academic-learning and cover a select range of subjects intensively, Assoc Prof Tan said A-Levels would be a good pre-university programme.
But most importantly, he said the A-Levels pathway was ideal for students with the intention to further their studies overseas and still want to keep their options open.
"It is an external exam and across borders, everyone sitting for it will be tested on the same global benchmarks.
"If you aim to study abroad, especially in Ivy League universities in the United States or the top universities in Britain, your chances of being accepted are high when you have A-Levels qualifications," Assoc Prof Tan said.
Over the years, he said UOW Malaysia KDU's A-Level students had been accepted into institutions that include University of Oxford, University of Cambridge, London School of Economics, Imperial College London, King's College London and National University of Singapore.
In UOW Malaysia KDU's 2020-2021 batch, a little over half of its A-Levels students were straight A scorers and 70% bagged at least one A or A*.
More than half scored A in eight out of 10 subjects.
Every year since 2013, UOW Malaysia KDU produces A-Level students whose scores were Top in the World, showing that they trumped other students in the global arena.
The campus also attracts uniquely talented students who aim for A-Level qualifications.
Soo Wen Shi bagged four A* for her Cambridge A-Levels and she is now pursuing a degree in natural science at Weimar Institute in California.
Wen Shi was home-schooled until she completed her GCSE O-Levels, and UOW Malaysia KDU was her first classroom experience.
"The lecturers were supportive and willing to help students even outside of the classroom. Most of my lecturers explored ways to help students understand the reasoning behind the concepts.
"They adjusted their teaching styles to adapt to how the class responded to each topic," she stated in her testimony.
Ng Zhi Wei scored two A* and an A in his A-Levels exam and is now reading law at University of London.
"I will never forget how the lecturers spent their time after class to tutor me on the areas that I had doubts in, and also responding to my text messages at night," he recalled.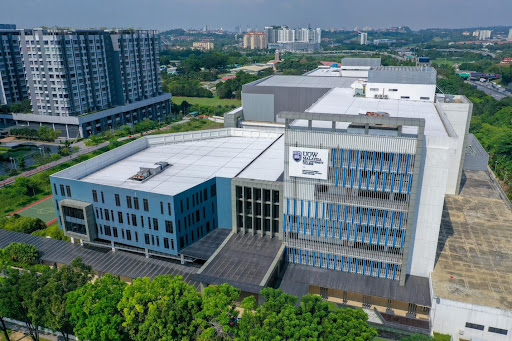 At UOW Malaysia KDU, those aiming for A-Levels qualification can choose three to four science subjects (Mathematics, Chemistry, Biology and Physics), or two to four arts subjects (Mathematics, Economics, Accounting, Sociology and Law).
Students, at the SPM level, must have obtained at least five credits including English and Mathematics to take A-Levels science subjects, and at least five credits including English to take A-Levels arts subjects.
For a better grasp of your further-study options and to understand A-Levels studies better, call UOW Malaysia KDU advisers at +603 7953 6688 (Glenmarie, Selangor) or +604 238 6368 (George Town, Penang).
---
This content is provided by UOW Malaysia KDU.
Interested in having your announcements on Malaysiakini? Contact the announcements team at [email protected] or whatsapp on +60 17-323 0707 for urgent matters.