The business world has always been a dynamic and growing industry that is also demanding and competitive.
Many people with an entrepreneurial spirit want to enter the business world because the opportunities are so broad and full of possibilities.
The first step to make this dream come true is to enrol themselves into a business program.
So, in this article, let's look at what a business school is and why you should consider pursuing your education in one.
Photo above by Adeolu Eletu on Unsplash
What is meant by business school?
A business school is an educational establishment that awards diplomas or degrees in management or business administration.
They are experts in all facets of the business world. Legal words, marketing, strategy, business history and negotiation are only a few topics covered in their courses and programs.
It is also known as a business college, college of business, college of business administration, school of business, or school of business administration.
What is the purpose of a business school?
Business schools assist students in developing abilities by combining academic theory with practical experience.
These programs have evolved dramatically over the last few decades. They focused on subjects like finance, accounting, economic statistics, and operations research, but they overlooked the collaborative aspects of work life.
However, business schools have significantly broadened the scope to include practical skills like training in leadership, teamwork, and interpersonal strategies such as negotiation.
What do you learn in business school?
Here are some of the things you would learn in a business school:
Finance
Finance is an essential aspect of corporate success. Therefore, business students can take a variety of finance courses.
For example, in Principles of Finance, students concentrate on the principles of sound financial management.
Accounting
No matter how big or small, any business model requires bookkeeping and financial statements.
Students learn the fundamental principles of accounting analysis in an accounting elective, such as Applied Accounting.
Financial concepts such as current assets, depreciation, and amortisation of intangible assets will be covered.
Marketing
Marketing is another crucial aspect of every organisation. Without a good marketing strategy, how will your clients (and you) make profits?
So, a marketing course will teach you modern business principles, techniques, and procedures, such as product/service distribution, promotion, and pricing.
Management
Management education will help you get ahead whether you want to create your own start-up or work for a huge corporation.
You will learn all about the fundamentals of management and how they relate to client expectations.
This training covers themes like staffing and leadership, decision-making, information systems, and social responsibility.
Is going to business school worth it?
Yes, it is. Venturing into a business school can undoubtedly benefit you in many ways, which are:
Helps build networking
You can have access to opportunities that you would not be able to find on your own by networking if you're a student in a business school.
Your network has the potential to supply you with insight into many professions, as well as information on what potential employers look for and professional guidance.
A single contact might get you into meetings or interviews with numerous companies without you having to work to develop contacts at each one if you are prepared to form and maintain the relationship.
High job demand
Business school graduates are qualified for some of the most in-demand professions in today's ever-growing global business industry. The prospects are limitless.
Whether you wish to stay in your hometown or work internationally, there is a high demand in the job market for your skills.
Regional and multinational companies are continuously searching for the most outstanding business graduates.
Gain transferable skills
Many of the knowledge and hard and soft skills you obtain in a business school are transferable to various sectors.
Leadership, critical and analytical thinking, management, and business communication are all traits that can help you become more proficient and flexible, regardless of your industry or job title.
Unlike career-specific advanced degrees such as a teaching certificate or a medical degree, a business certification can be used in various industries. This opens the door to many opportunities throughout your career.
High employability
Studying in a business school with highly desirable transferable skills and solid business knowledge are two qualities that potential employers value.
You will be able to define the trajectory of your career as you advance through your business management degree by selecting a speciality area of business that interests you, such as entrepreneurship or human resource management.
Business management graduates are offered a wide range of work prospects like marketing or finance.
Obtain leadership skills
When it comes to job searching after graduation, an education from a business school will give you essential leadership qualities that will set you apart from other candidates.
This program will provide you with an advantage by teaching you networking and leadership abilities that can be applied in the real world.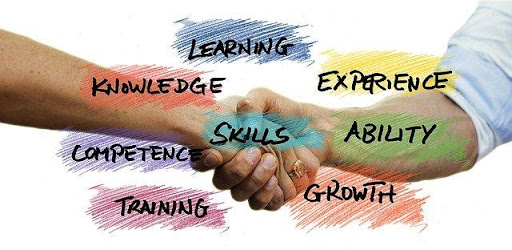 Image by Gerd Altmann from Pixabay
Look at things from a global lens
Few programs these days look beyond a local perspective, but by enrolling yourself in a business school, you will be able to look at things from a wider worldview, which is especially important in today's global economy.
This is perfect for students who want to develop a broader perspective. And, if you study business, you'll have plenty of options to study overseas, if that's something you're interested in.
Even if you don't study overseas, your program will give you a chance to work alongside international students.
This can help you to become culturally diverse, especially since many business schools need you to communicate with international students.
Is business school hard to get into?
While acceptance rates vary according to each university, you can get into a business school if you meet the requirements set by the said establishment.
Business school requirements
The typical first step in getting into a business school is enrolling yourself in a Diploma in Business program. Here are some general requirements you must meet to get into the course:
SPM / GCE O Level: Min. 3 Credits (3Cs)
UEC: Min. 3 Credits (3Bs)
Certificate in relevant field: Pass with a minimum CGPA of 2.00
A typical Business diploma lasts two years and provides ample exposure to various business subjects, ranging from finance, accounting, marketing and management.
The next move is to enrol into a Degree in Business program. You'll need an SPM or equivalent, as well as a Pre-University or Foundation qualification, to pursue a degree in business.
The following are the general prerequisites that you must meet to get into a degree course at a business school:
STPM: 2 Principal Passes (2Cs) or CGPA 2.00
GCE A Levels: 2 Principal Passes (2Es)
UEC: 5 Credits (5Bs)
Diploma: Pass with min. CGPA of 2.00
Foundation/Matriculation: Pass with min. CGPA of 2.00
Who should study in a business school?
You should consider studying in a business school if you have the following attributes:
Communication skills
You will need good communication skills to be able to explain your ideas using both vocal and written abilities successfully.
Giving presentations and working with your peers are essential skills that will prepare you for an exciting career.
Analytic
You need to possess analytical skills as you will need to think practically and apply theories to real-life situations.
Problem-solving skills
As a business major, you will work with the market and learn how it operates. Hence, you must solve issues related to handling money, spending it sensibly, making prudent investments, and understanding how to make good use of finances.
Creative
One of the essential qualities a businessperson can possess is creativity. A business major will prepare you to design and start new businesses and come up with innovative solutions to challenges.
Great teamwork
Many jobs necessitate collaboration to complete tasks as quickly as feasible. And this is the same in business schools. You will need to work together to accomplish goals by utilising everyone's skills and ideas.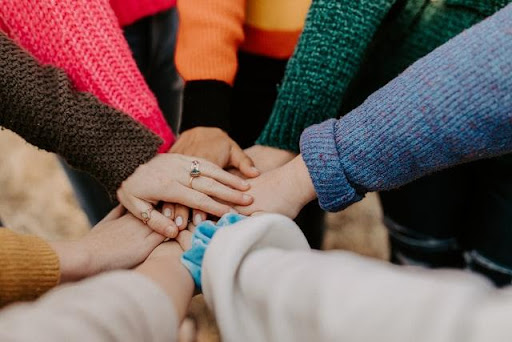 Photo by Hannah Busing on Unsplash
Business school careers
All sectors require competent leaders, managers, financial advisers, and market-savvy decision-makers. Therefore, business careers are available in almost every industry.
Here are a few examples of jobs you can pursue after graduating from a business school:
Accountant
Marketing officer
Human resource manager
Finance officer
Management consultant
Business operation manager
Management analyst
Operation research analyst
Actuary
Medical and health service manager
Statistician
Tax manager
Business school salary
The pay range varies in each company. Nevertheless, the average salary of a business school graduate in Malaysia is around RM4923 per month.
Concluding remarks
Give business school a serious consideration whether you are just starting to think about college or are getting ready to choose a degree program. You can check out UOW Malaysia KDU's Business School, which consists of various programs you can choose from.
Our programs come with a dual award, allowing students to gain an international education right here in Malaysia. So, if you need more information on our courses, feel free to drop your enquiries here!
---
This content is provided by UOW Malaysia KDU.
Interested in having your announcements on Malaysiakini? Contact the announcements team at [email protected] or whatsapp on +60 17-323 0707 for urgent matters.