UOW Malaysia KDU School of Engineering students collaborated with Melinda Looi Group to design and create the "Living Garden Dress" for Ms Aina Abdul for the Anugerah Juara Lagu 2022 event on 6 March 2022 at PWTC. The idea was proposed by the designer team, Melinda's Team and the solution was developed by the students from the School of Engineering at UOW Malaysia KDU.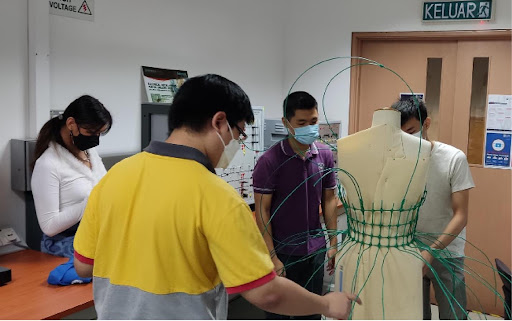 The objective of this project is to present a new style of attire in Technology-Fused Garments. The Living Garden Dress was worn by the famous singer, Aina Abdul, for her stage performance that was aired live by TV3, a Malaysian free-to-air television channel owned by Media Prima conglomerate. Anugerah Juara Lagu, which is literally the Song Championship Award, is a popular annual music competition in Malaysia.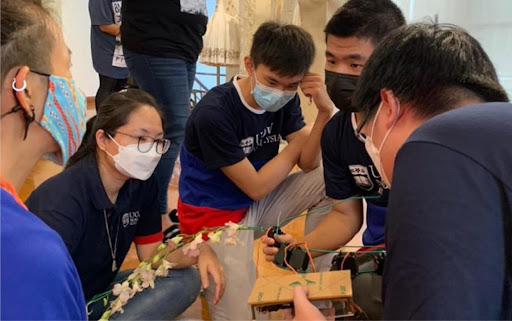 Featuring the best musical and lyrical compositions, this event has been organised by TV3 since 1986. The Dancing Dress is the first dress in Malaysia that integrates with servo motors to perform the movements of the dress.
As a unique collaborative project, it has provided an opportunity for engineering students to go beyond the textbook, connecting and applying their learning to the current trend in the real world. The students are motivated to use the latest digital technology to design, simulate, build, and control the servo motors to move according to the pace of the song.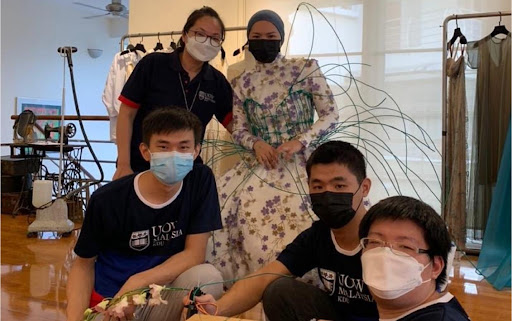 The School of Engineering formed a team of three students and started the challenge on 23 February 2022. Students spent a tremendous amount of effort and time in learning and applying their knowledge and skills in project management, Tinkercad simulation, and mechanical simulation in order to complete this challenge within a short period of time. The team members, Yong Jin Ye, Fan Hau Pin and Mak Wei Hao were led by Ms Goh Thing Thing and supervised by Mr Chua Huang Shen (Mason).
---
This content is provided by UOW Malaysia KDU.
Interested in having your announcements on Malaysiakini? Contact the announcements team at [email protected] or whatsapp on +60 17-323 0707 for urgent matters.