Boss Mama emerged from the struggles of two Malaysian mommies—Junita Rashid and Shakira Kavanagh—who were exclusively pumping during their breastfeeding days; which meant that they did not directly nurse their babies but instead used breast pumps to bottle feed with breast milk. With limited options for functional, discreet, and comfortable pumping bras, they took up the initiative to solve this unaddressed need in the local mommy market. "This bra is what Malaysian mommies need," said Shakira.
The passion to help other Malaysian mothers by supporting their breastfeeding journey fuelled their drive to create the best maternity bra that would cater not only to pumping mothers, but also nursing mothers and anyone else who needs a comfortable bra to wear all day and night.
Their 8 years (each) of work experience in marketing, business development, product development and customer service combined with their real-life experience of being exclusively pumping mothers gave them the confidence to launch this business, even despite the challenges that have come with life in the pandemic.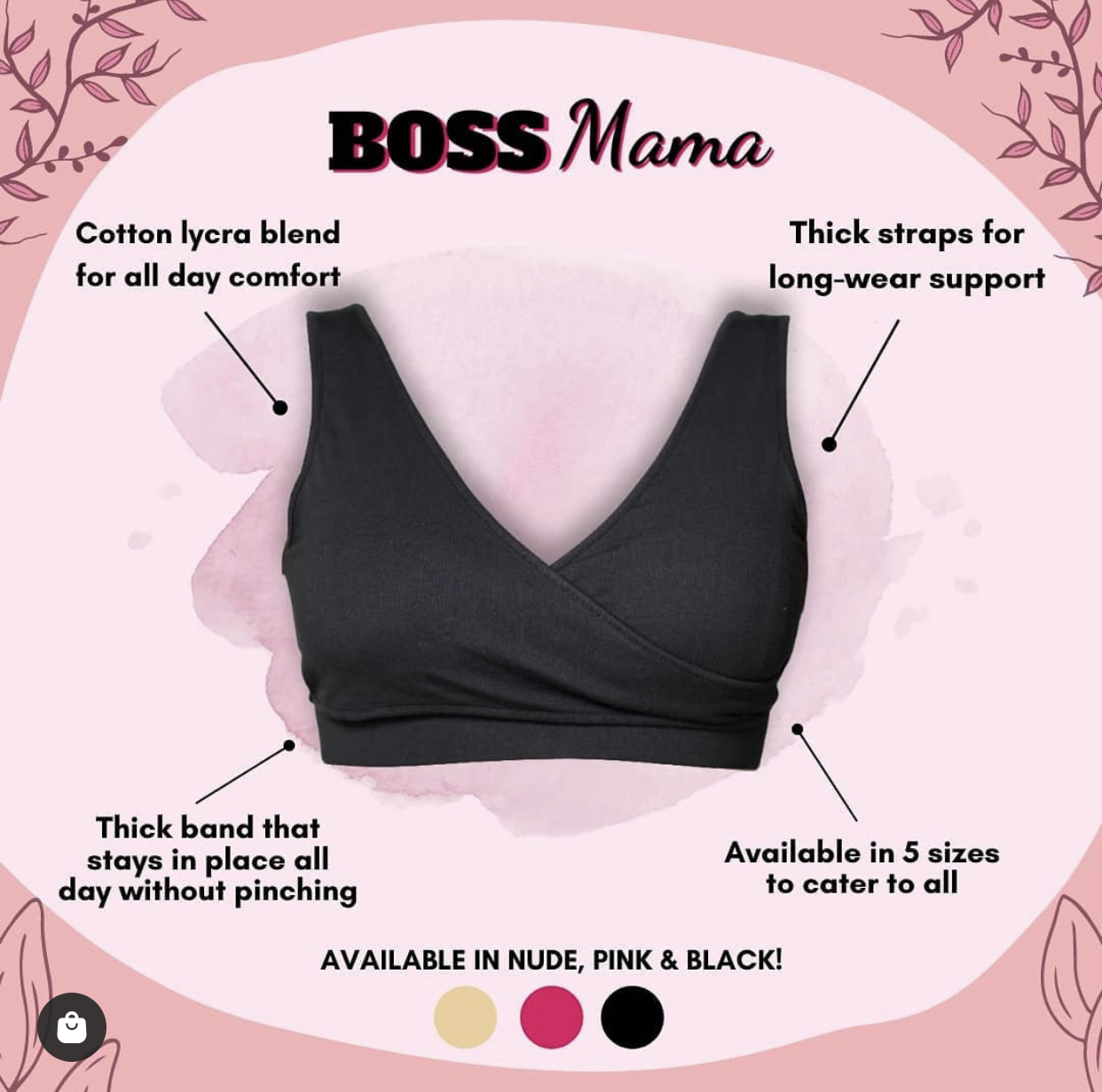 Their minimum viable product (MVP) called the Real-Support Bra is proudly made in Malaysia with high-quality materials, prioritizing nursing mommies' comfort and safety. The name stems from the bra being able to support a mother all day long while letting her carry out her busy daily life. Made with a custom blend of cotton and lycra, it is a comfortable and discreet bra that can be worn under regular clothes. It is perfect for both pumping and breastfeeding, or even both at the same time.
For both new and experienced mommies, Shakira and Junita understand that breastfeeding is one of the greatest challenges in motherhood. With their Real-Support Bra, they hope to ease the rewarding breastfeeding and breast pumping journey. "Your northern hemisphere is sorted!" Junita exclaims.
As they both have experience working in start-ups, their business backgrounds have helped them with their success thus far, and to date, Boss Mama has successfully delivered over 700 bras to over 400 happy mommies, 15% of which are repeat customers.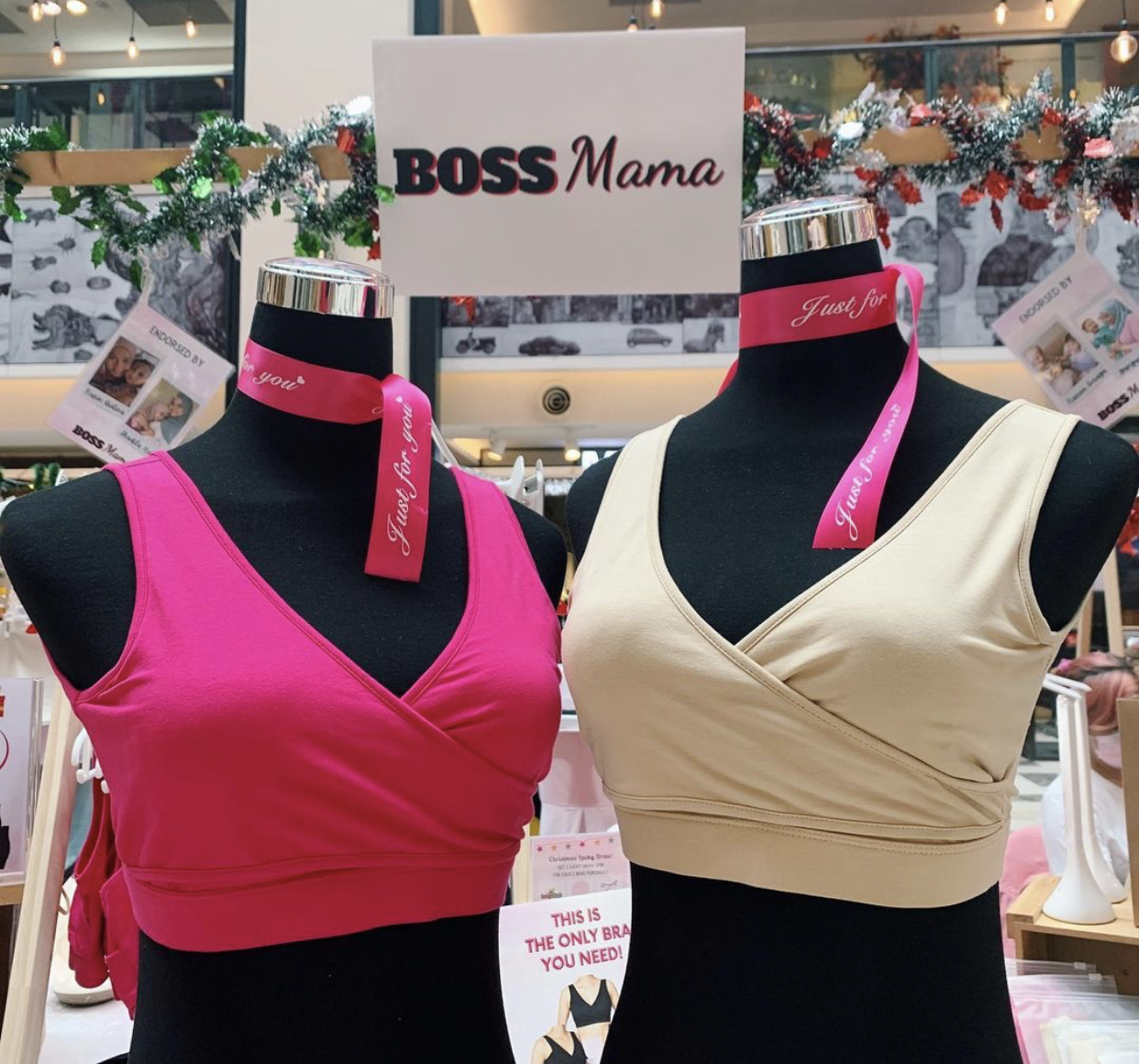 Their success also comes from their collaborations with local mommy influencers, namely Daphne Iking, Raja Azureen, Shadila Halid, Nurin Qistina, Narisa Soraya, Atifa Faiza (YanYan Eats), Dr. Engku Ezulia, and Dr. Kamaljit Singh, a gynaecologist from the Bangsar Women Specialist Centre.
One of their first few partnerships was with Babydash, a one-stop-shop for baby products. They also have plans to work closely with local Malaysian brands with products that complement the Real Support Bra. "We plan to be very collaborative, and we hope that more opportunities come to us as we grow bigger," Shakira revealed. Junita also expresses that they hope to work with more brands, lactation consultants, and women specialist centres, on top of building their existing relationships with their anchor influencers.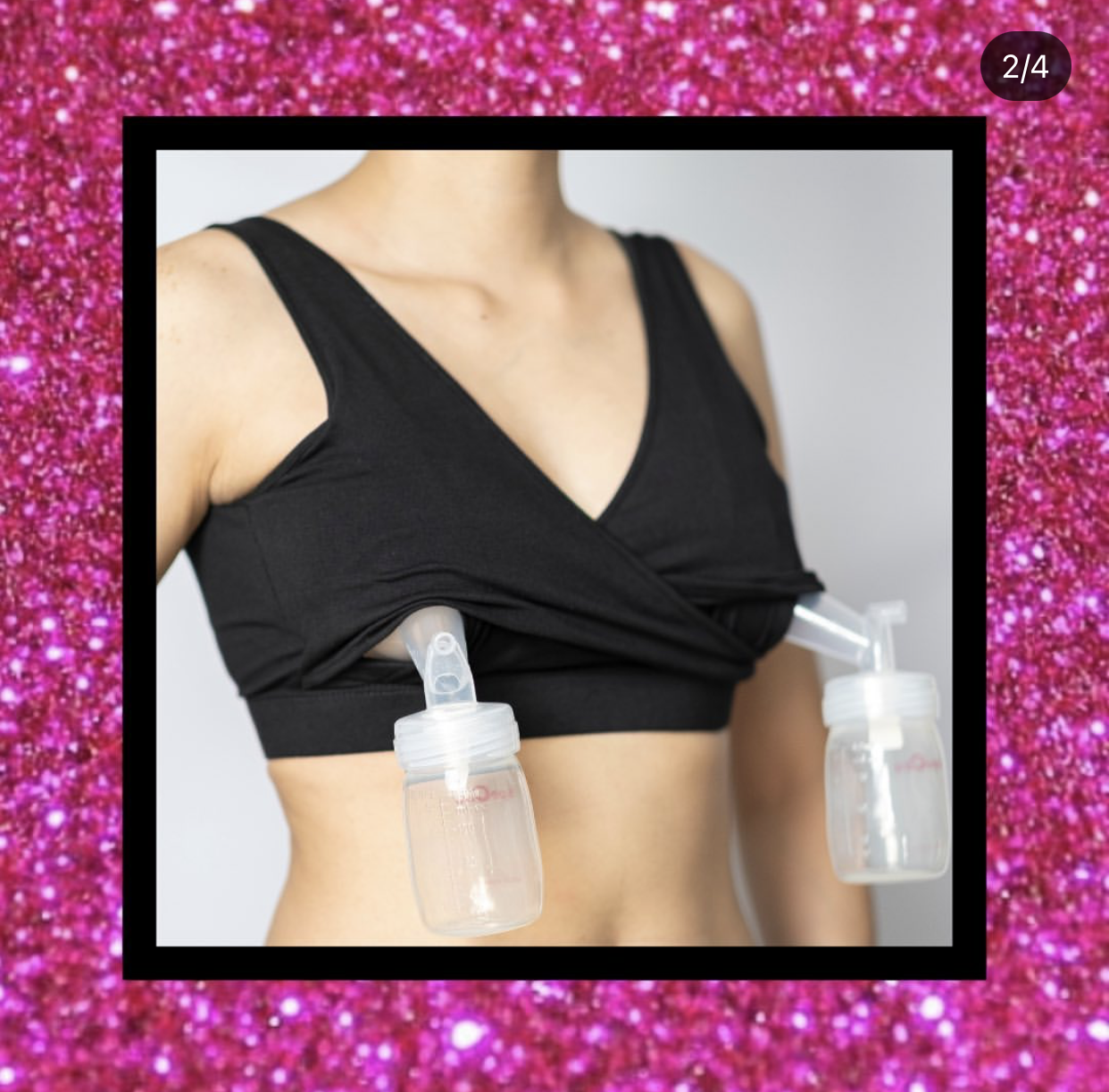 In terms of their future, Junita remarked that their constant self-reminders in staying customer centric was a priority, as their research involved surveying their 'mommy community' for their needs and wants. Shakira also noted that they are in the works of coming up with exciting ideas to serve their mission to empower busy mothers on-the-go through products that are functional, stylish and convenient to make everyday life easier and happier. Happy mamas = happy families.
Get a Real-Support bra by Boss Mama today at www.bossmama.my.
---
This content is provided by Boss Mama.
Interested in having your announcements on Malaysiakini? Contact the announcements team at [email protected] or whatsapp on +60 17-323 0707 for urgent matters.