The Covid-19 pandemic is changing our social and work lifestyles as working from home has become part of the new normal. Adapting to the home environment as your workplace can be a rewarding experience when you can feel a tranquil green living through the window.
Now close your eyes and imagine you are bringing nature to your life, closer and closer to what your heart has been calling for. Open your eyes and feed your soul with urban green spaces that soothe your mind amid the hustle and bustle of city life.
Injecting green soul into everyday life
How wonderful it would be if the rhythm of chirping birds and the footsteps of humans sing in harmony alongside the trickle of water – right at your doorstep! Urban green spaces are bringing the spirit of sustainable living to life. And you must be wondering how urban green spaces impact our quality of life.
The World Health Organisation (WHO) reports that:
"Modern urban lifestyle is associated with chronic stress, insufficient physical activity and exposure to anthropogenic environmental hazards. Urban green spaces such as parks, gardens, walkways, playgrounds and residential greenery, can promote mental and physical health, and reduce morbidity and mortality in urban residents by providing psychological relaxation and stress alleviation, stimulating social cohesion, supporting physical activity, and reducing exposure to air pollutants, noise and excessive heat. Research results indicate that urban green spaces are a necessary component for delivering healthy, sustainable and liveable cities."
Quality of life through greenery
Obviously, urban green spaces are a necessity. Putting things into perspective, a master plan that promotes nature-inspired urban life is essential to human well-being, both physically and emotionally. In other words, people living in cities with more parks and gardens have a better quality of life when more sustainable spaces are created to benefit all ages with better air quality, reduced traffic congestion and lower population density.
Greener cities also bring about psychological benefits of evoking a more relaxing environment that improves mood to help reduce the stress of city life, while inspiring creativity and innovation. As many studies have shown, a built environment with green spaces provides calming settings to enhance public health such as alleviating mental fatigue by relaxing and restoring the mind (cognitive respite).
Economic, social and environmental sustainability
Convenient access to green spaces will encourage social interaction and de-stressing through exercise or conversation. Having quality landscaping and vegetation in and around the places where you live, work, study or play – means soaking up 'nature' experiences to boost learning, inquisitiveness, and alertness. Being surrounded by nature helps create emotional and behavioural connections to our surroundings – thus befitting an urban planning that fosters economic, social and environmental sustainability, for infinite generations.
Tropicana Heights, Kajang
Tropicana Heights, Kajang carries all the said hallmarks to give you an uplifting experience within a 199-acre FREEHOLD master plan development. Strategically located in the booming and vibrant Kajang, about 25 minutes away south of the Kuala Lumpur city centre, the green and low-density development brings to life an inviting and soul-enriching environment with generous green spaces for a more fulfilling and happy life.
The current phase of the 199-acre FREEHOLD masterplan development in Tropicana Heights, Kajang features residential developments and an upcoming mixed-development ie. Phase 1 Fairfield Residences, Phase 2 Parkfield Residences, Phase 3 Ridgefield Residences, and the final phase of landed homes Phase 5 Lakefield Residences (66 units of 2-storey and 3-storey link villas) and of course the upcoming mixed development which consists of high rises and commercial. All these are located in a nature-inspired environment that connects residents to the refreshing natural vibes. Thriving on the concept of 'making nature visible', the flagship development redefines modern suburban living with an incredible 16-acre Central Park, 750 meter Linear Lake and a 2-acre Recreational Hub to enhance the quality of life through human-nature interactions for a spiritually balanced lifestyle.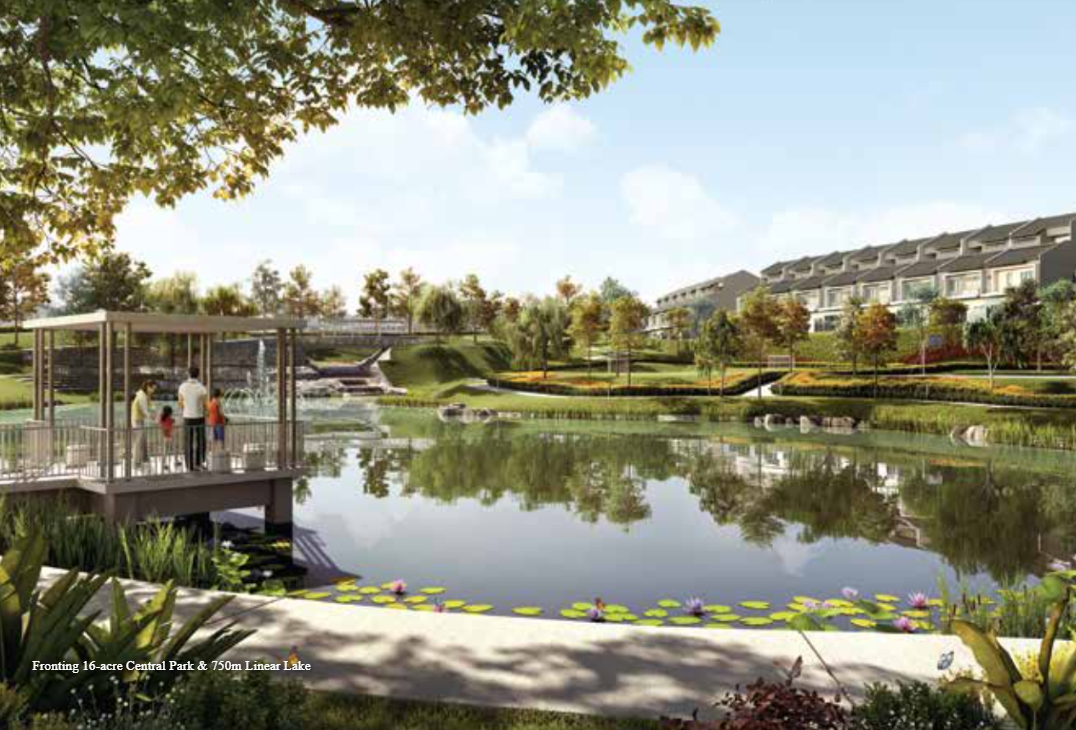 With the recent Movement Control Order (MCO) announced by the government to flatten the curve of Covid-19 outbreak, living in Tropicana Heights is a good choice for you and your family. You get to exercise not at home but in the lush greenery of a Central Park whereby you will get fresh air and matured trees surrounding you. All residents can access to the 16-acre of a Central Park within the township development so you won't have to compromises your daily healthy lifestyle. Not only that, the amenities are also within your reach! Within 10km radius, there are Billion Shopping Centre, Mydin Hypermarket, Econsave Supermarket, Reko Sentral, Plaza Metro Kajang and more for you to shop for your daily needs.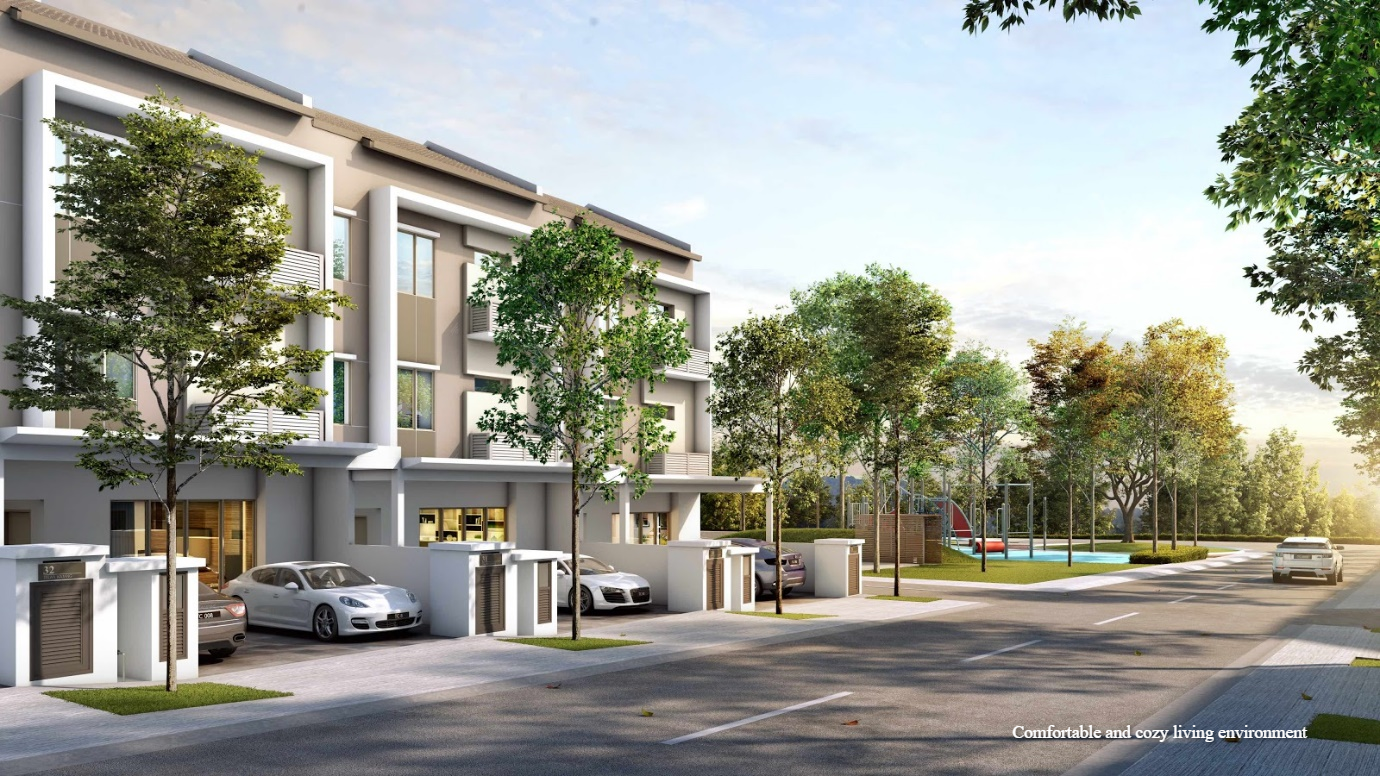 Lakefield Residences
The current development of Lakefield Residences, Tropicana Heights, scheduled to complete this year is the latest addition to give you yet another choice of inspired living. Nestled alongside the Central Park, Linear Lake and a Recreational Hub in addition to its very own Exclusive Community Park, and touted the most scenic residential development in Tropicana Heights, Kajang master plan, residents get to enjoy refreshing views of a tree-lined boulevard fronting a linear lake and park after a hectic day from work.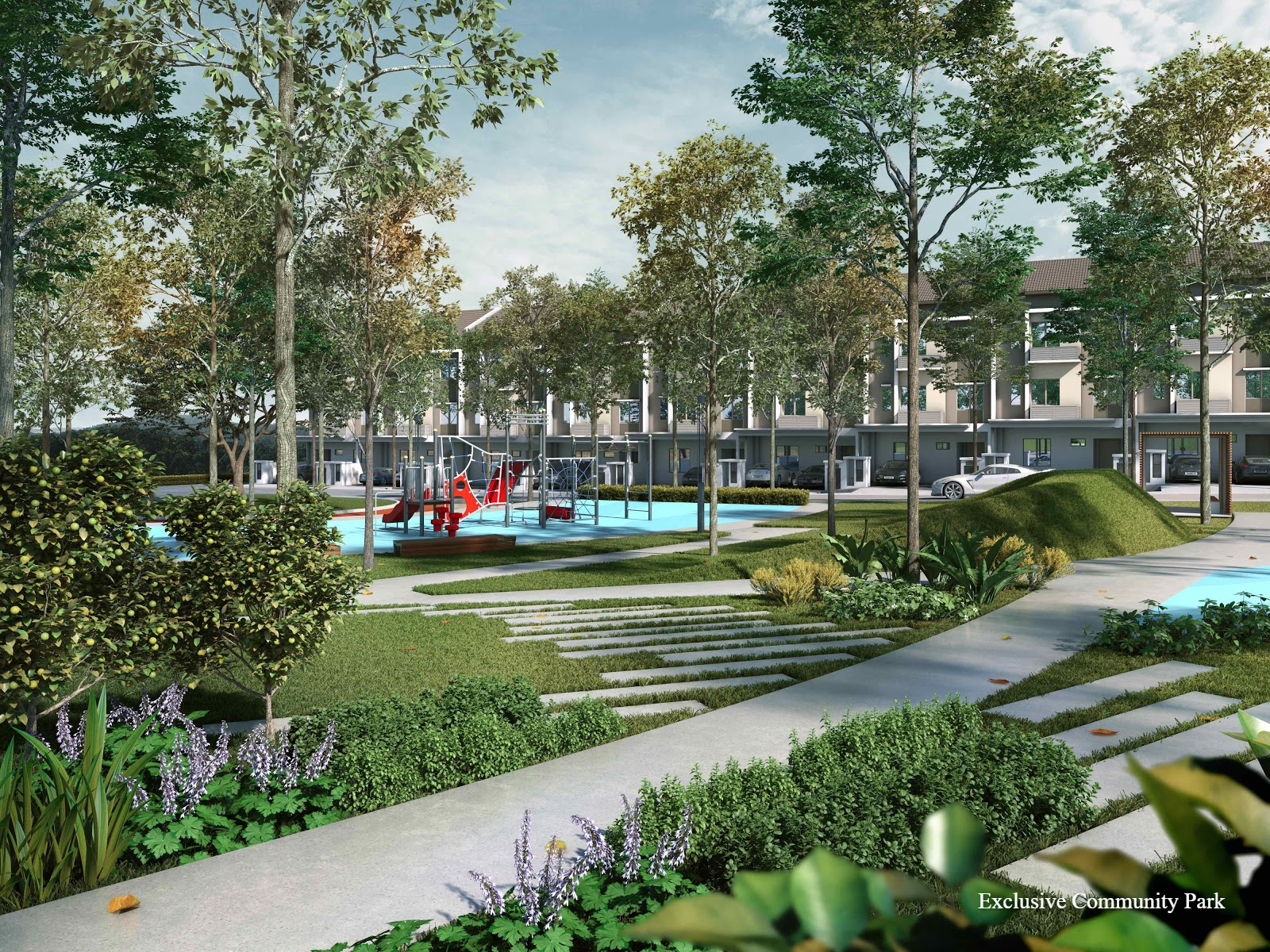 The final phase of the landed residential precinct in Tropicana Heights, Kajang is a classic example of low-density development, featuring only 66 units of residences on a 5.95-acre parcel, with 2-storey and 3-storey elegant and spacious linked villas of individual title and generous built-up sizes up to 3,730 sq ft for those upgrading to a bigger home or those with larger household sizes.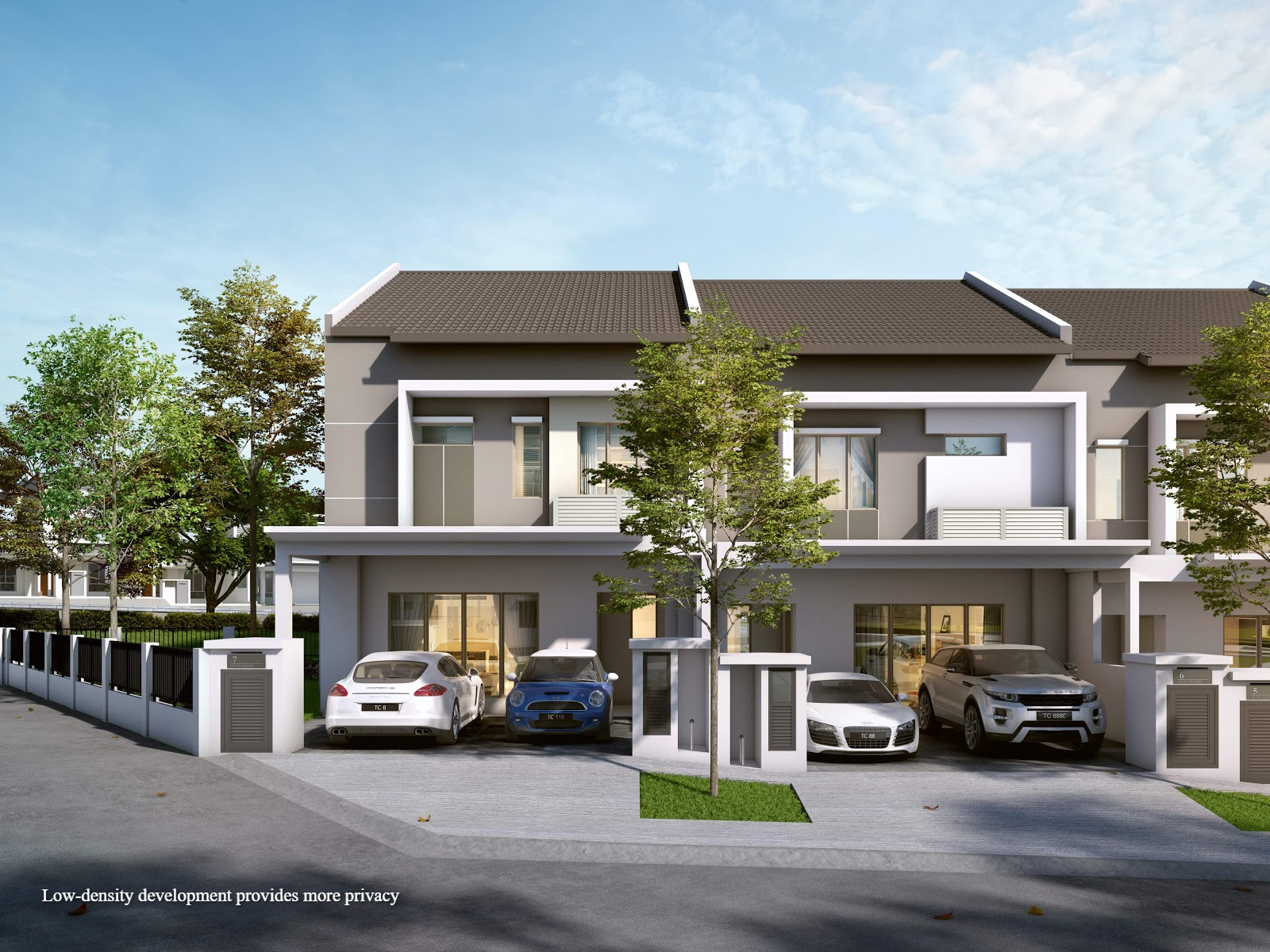 The spacious Lakefield Residences is designed with practical layouts in mind, together with ensuite bathrooms in comfort and luxury setting. It comes with four different layouts (Type A: 2-storey, Type B, C & D: 3-storey) to suit your preferences. The 3-storey homes (Type B, C, D), which feature a maid room, and have two master bedrooms as compared with the 2-storey (Type A). Type D (3-storey) has the biggest floor area with its living room designed facing the breath-taking, Central Park.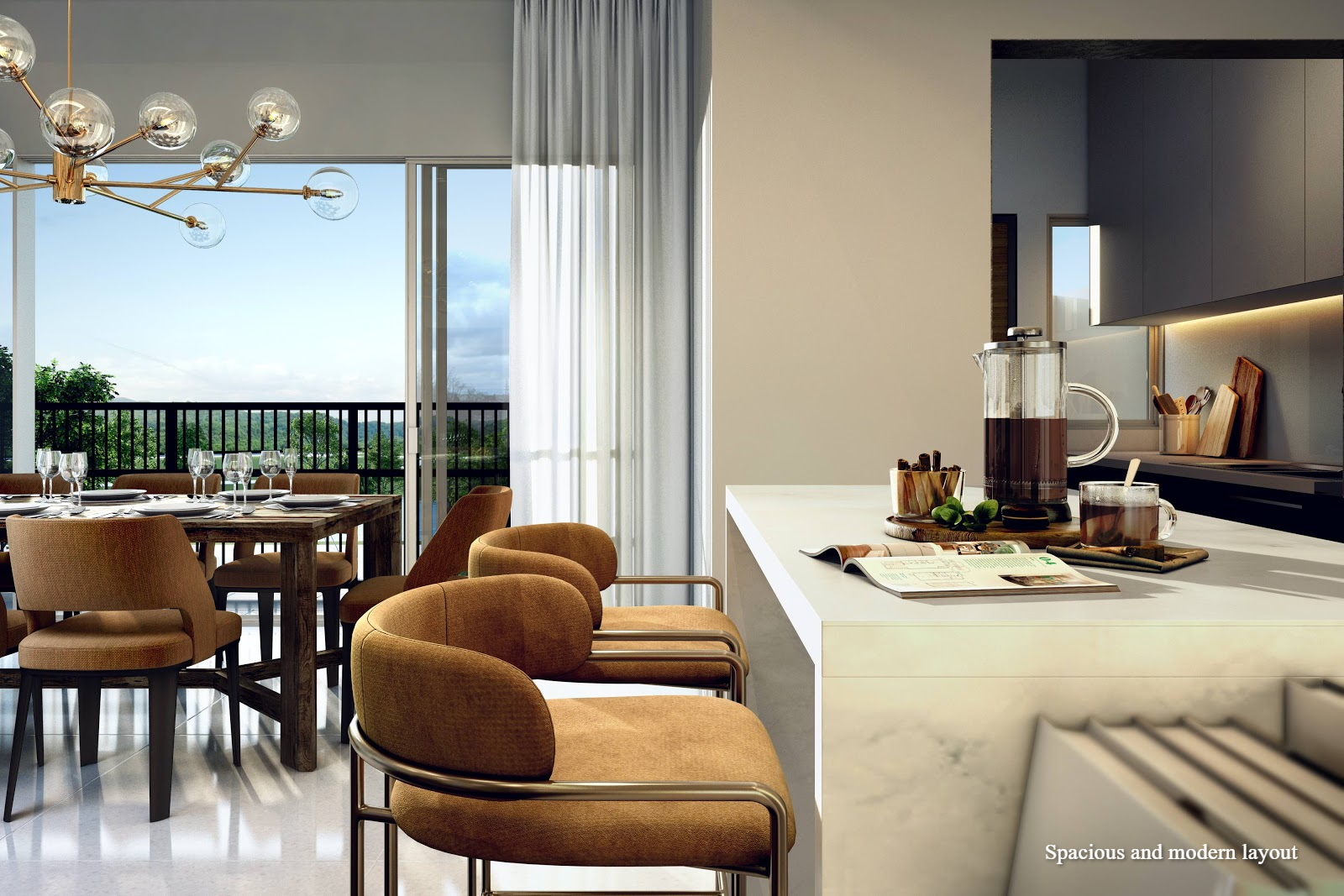 Lakefield Residences is directly situated next to the 16-acre Central Park as compared with other phases (Fairfield Residences, Parkfield Residences and Ridgefield Residences).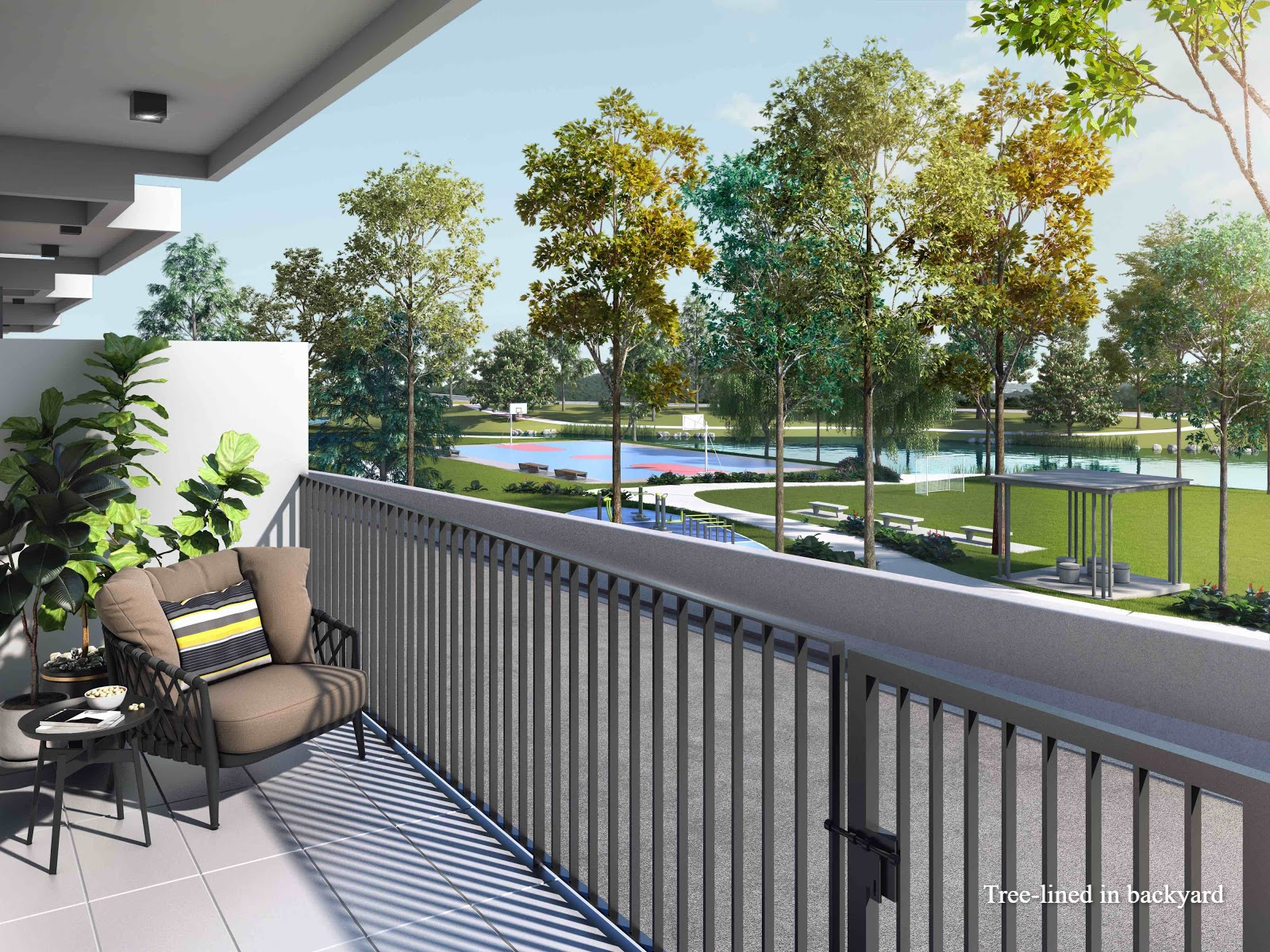 Unprecedented incentives for homebuyers
Owning your dream home is now within your reach with the special incentives under Tropicana 100* campaign and the government incentive of Home Ownership Campaign (HOC)* packages.
Secure a unit today for just RM1,000* booking fees and enjoy 100% returns* on your booking fees placed, 100% legal fees absorbed* on both SPA and Loan Agreement and also the stamp duty of Loan Agreement will be exempted. You will also get to enjoy 100% financing* with Houzkey by Maybank Islamic and free Memorandum of Transfer (MOT)*.
Hurry! Limited time offer, you don't want to miss!
Visit www.tropicanacorp.com.my/Tropicana100 to find out more.
Lakefield Residences is ready for you to move in this year. Call us now at 1700 81 9566 or visit www.TropicanaHeights.com for more details.
Psst…..Tropicana Corporation Berhad will be launching the final phase of development in Tropicana Heights. It is a mixed development consist of high rise homes and commercial. Stay tuned! We will review it soon.
*Terms & Conditions apply