The ghost of housing affordability has been haunting policymakers for quite a while already. Bank Negara Malaysia serves up a reality check, pointing to RM282,000 as the maximum affordable house price in Malaysia. Sadly, with actual median house price standing at RM313,000 against a median national household income of only RM5,228, Malaysians are just living beyond their means. It paints a grim picture - more needs to be done!
Ease of access to affordable housing
The BN 14th election manifesto carries a loud message to tackle the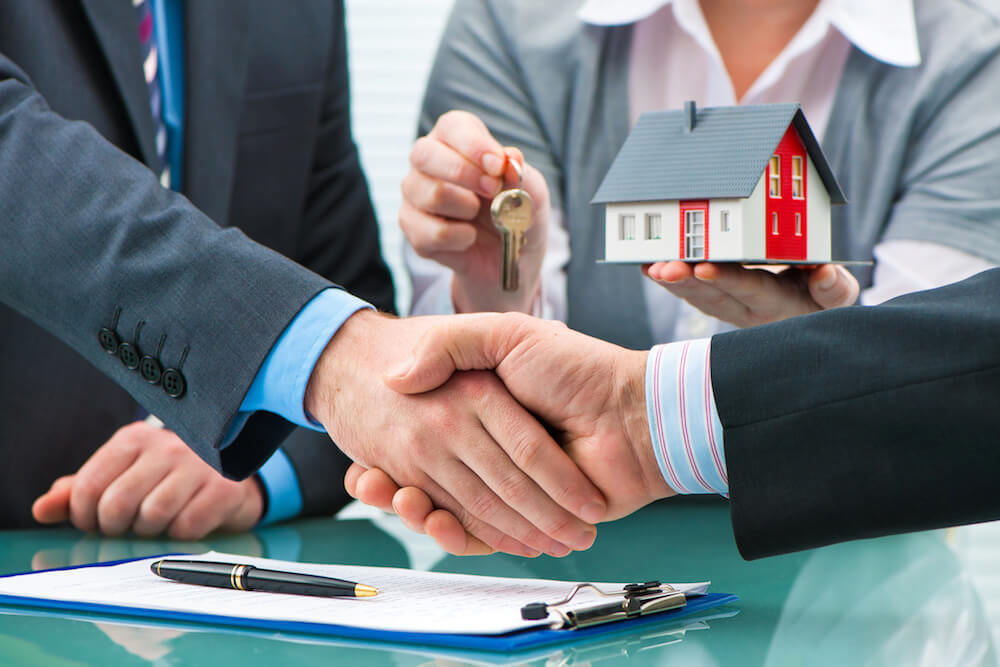 issue with a pragmatic approach. For millions of Malaysians, ease of access to affordable housing is the biggest concern. Knowing this, the government has pledged to set up a special bank to facilitate loan application for affordable and low-cost housing priced RM300,000 and below. The move is to help the lower income group secure a home loan more easily.
A special attention will be given to the Bottom 40% (B40) and Middle 40% (M40) groups whose monthly median household income levels are RM3,000 and RM6,275 respectively.
According to the Association of Banks in Malaysia (ABM), the overall housing loan approval remained high last year, at 73% (worth over RM40 billion), with 72% of them being first-time homebuyers under the affordable home category. ABM assured that its 27 member banks would continue to be "prudent and responsible" in providing housing loans to eligible homebuyers.
To make things run more smoothly, the government plans to introduce a single entity to synchronise all affordable housing initiatives, including the monitoring of construction work. The move is expected to improve the housing ecosystem in the country by focusing on affordable housing.
Meanwhile, BN is answering the plight of the economically disadvantaged by introducing a Public Housing Assistance Scheme to assist renters who may be categorised as poor or Persons with Disabilities (PWDs).
Affordable housing projects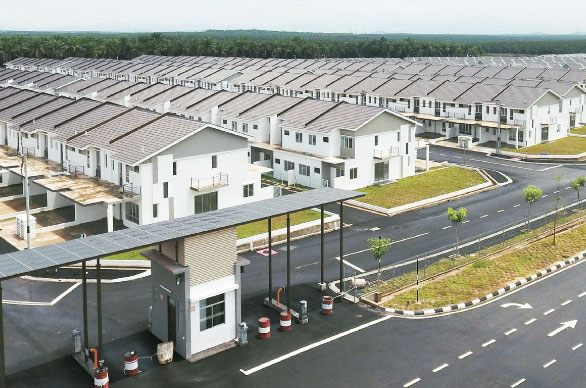 There are many different affordable housing projects across the country by both the state and federal governments. The Skim Perumahan Rakyat 1Malaysia (PR1MA) project has so far obtained approval to build over a quarter million units of houses ranging from RM100,000 to RM400,000 each nationwide.
Skim Perumahan Mampu Milik Swasta (MyHome) is another initiative by the government to encourage the private sector to build more affordable homes. The scheme offers incentives up to RM30,000 per unit, which benefits both homebuyers and private developers. In 2015, the government allocated a budget of RM300 million for the construction of 10,000 affordable MyHome units of RM80,000 - RM300,000 each nationwide.
Rumah Idaman Rakyat (RIR) is a special affordable housing programme for individuals especially first-time homebuyers, civil servants, OKUs (disabled people) and single mothers earning below RM10,000 per month. The units, priced below RM350,000 each, are built on land endowed by or jointly owned the state government or federal government, statutory bodies or other related government agencies.
For Program Perumahan Rakyat (PPR), over 80,000 PPR units of RM30,000 – RM40,500 each have been built so far, according to the Ministry of Urban Wellbeing, Housing and Local Government.
Rumah Mesra Rakyat 1Malaysia (RMR1M) of RM65,000 each is geared towards low-income groups such as fishermen, farmers and poor families who do not have homes or live in obsolete homes but have the land to build their own homes.
Rumah Mampu Milik Wilayah Persekutuan (RUMAWIP) under the auspices of the Ministry of Federal Territories, aims to build a total of 80,000 RUMAWIP units of RM198,000 – RM300,000 each in Kuala Lumpur (50,000 units), Putrajaya (20,000 units) and Labuan (10,000 units) by 2020.
Perumahan Penjawat Awam 1Malaysia (PPA1M) of RM150,000 to RM300,000 each is another affordable housing specifically designed for civil servants of all grades, including retirees and their children.
The government has also pledged to build more affordable and low-cost houses on idle Malay reserve, wakaf or baitulmal land in the next five years. In addition, the under-utilised government quarters, buildings and land will be converted into affordable housing and mixed development projects.
Meanwhile, Prime Minister cum BN chairman Datuk Seri Najib Razak vows to build 65,000 affordable homes in Penang if BN wins back the island state in the 14th general election.
Reviving abandoned projects
The housing manifesto will be zeroing in on abandoned projects by expanding the government's authority to revive abandoned housing projects involving low- and medium-cost houses of RM70,000 to RM120,000 each. This involves an allocation of RM123 million for 21 abandoned projects with 2,794 units at stake. Stamp duty exemption period will be extended for abandoned housing projects that are in the process of being revived. The government will also be assisting over 50,000 buyers of housing units who fell victim to unlicensed developers.
Special care to security forces and FELDA settlers
A special attention will be given to improve the welfare and wellbeing of security forces personnel. BN will be allocating 1,800 housing units under the SASaR programme for Malaysian Armed Forces (ATM) veterans while constructing 45,000 units of Rumah Keluarga Angkatan Tentera (RKAT) homes. There is plan to build 10,000 affordable housing units under the One Member, One House (SASaR) programme, specifically for Malaysian Armed Forces personnel. The 1Malaysia Veteran Home Repair Programme (1MVHRP) is targeting 1,800 recipients by 2020. The government has also pledged a total of 10,000 PPA1M housing units for police personnel.
The government has allocated RM164 million under Budget 2018 for the New Generation Housing Project (PGBF) for the second and third generation of Federal Land Development Authority (FELDA) settlers. The project aims to build a total of 5,000 PGBF units worth RM75,000 each (peninsular price) nationwide, in which FELDA settlers will get a RM20,000 subsidy each to foot only the RM55,000 bill.
More Rakyat-centric promises
BN intends to set up a National Public Housing Management Corporation (3PAN) to monitor and manage public housing issues concerning housing quality and current needs, as well as determine fitness for occupation (CFO). Other pledges include having a conflict resolution tribunal to settle any disputes involving public housing, increasing the claim limit under the Housing and Management Tribunal (TPPS) from RM50,000 to RM100,000, allocating special funds for Joint Management Bodies (JMB) and Joint Management Committees (JMC) to upgrade strata buildings, making Key Performance Indicators (KPI) compulsory in the construction of affordable homes, increasing the capacity of the Housing Assistance Programme to restore and repair dilapidated houses in rural areas, upgrading long-houses in Sarawak, water-houses in Sabah, Orang Asli houses and estate workers housing units in the Peninsula.
Other important measures include rebuilding low-cost houses that are more than 20 years old using green and modern technology, setting up a special fund worth RM500 million to encourage innovation especially the deployment of Industrial Building System (IBS), granting tax exemptions on housing rental income, providing tax incentives or development funds to encourage banks and developers to offer rent-to-own schemes, pushing for a Shariah-compliant Home Sale and Purchase Agreement by amending Schedule H and G of Act 118, the Housing Development (Control and Licensing) Act.
Prime Minister Datuk Seri Najib Tun Razak urges the eligible groups to apply for the affordable homes, citing the success of the People's Housing Programme (PPR) where 83,759 units have been built so far nationwide.
"The government has always fulfilled its promise to provide for the people," he assured, attesting to the federal government's commitment to uplifting the welfare and wellbeing of the Rakyat.